2 August 2004
It's tea time. And we have 2 types of snack for today.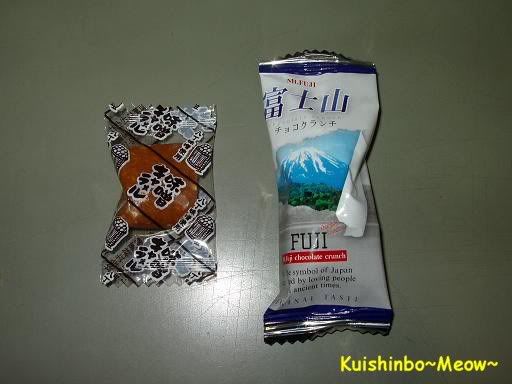 Left side is called miso (Japanese fermented bean paste) caramel bought by Nari. If u think it's the usual sweet caramel, then u r very wrong. This caramel is salty. Cause it's made from miso. Very Japanese type of snack.
The right one is the souvenir bought by Wang Hao when she went to the
Fujisan
(Mount Fuji) for a trip with the school foreigner student centre. She got the lot. Lucky she. :) Yap, she bought back my favorite chocolate, to everyone in the lab. This one is the white choco (I dun really favour white choco, too milky), but this one is good. Good combination with the rice puff inside.