30 July 2004 (2)
Hi everyone. Good day. I'm back for the posting. It's time for me to finish my story on Kyushu trip I guess. :P
Ok, cont. with my Pt 2. We reach the
Nagasaki Hotel Ibokan
(a yado which means an inn) in the evening. After we went to the Nagasaki atomic bomb museum & Peace park. After taking the ofuro, we went to the dinner hall.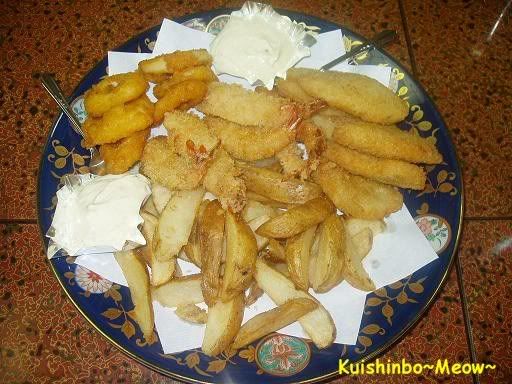 On the table, have a big plate of frying stuff. Oops, among them, I can only eat the potato wedges. Oh well, better than nothing. Seem like tonite's dinner will be an izakaya style. All the portion are for 6 people.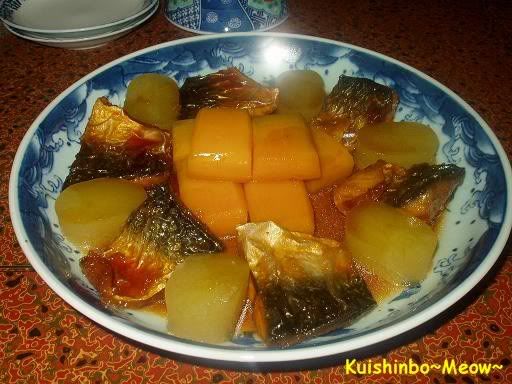 Wat attracted me more is this plate of nimono (stuff boiled in pot). Hmmm... i can c tat the pumpkin look very good. The other kyuri looking stuff seems to be good too.
Finally after the sensei gave a short speech and do the kanpai, we started to eat. Quickly, i tried the pumpkin. Was damn hungry tat time. To my surprise, the pumpkin was very very good. It was so soft tat it melt into the mouth. I wonder how the chef manage to maintain such a pretty shape without destroying them and yet manage to make them so soft. And I tried the next vege too... oooo... i was wrong, it's not kyuri, it is a uri (gourd) actually. I give very high mark for this plate of thing. My frens said the fish was very good too.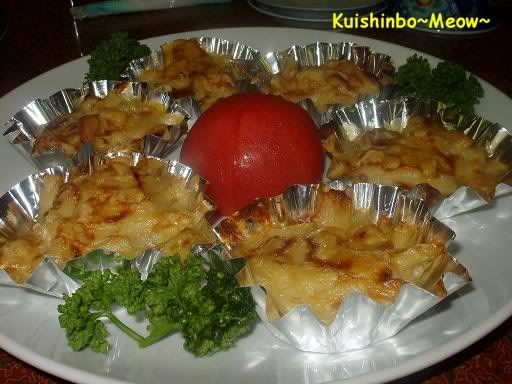 We have gratin in our dish too. It's a salmon macaroni gratin. I only eat the macaroni and give the salmon to Narsa. In return, she gave me her vege stuff. :P Heee... I was in very good appetite, I ate 2 full bowls of rice with those dishes.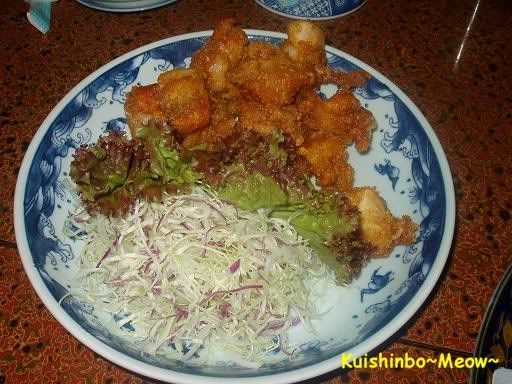 And of course, how can they miss out the must dish karaage (fried chicken) for a dinner like this. Here is the version on this inn. I only take the decoration (according to KFC again) for the karaage. :P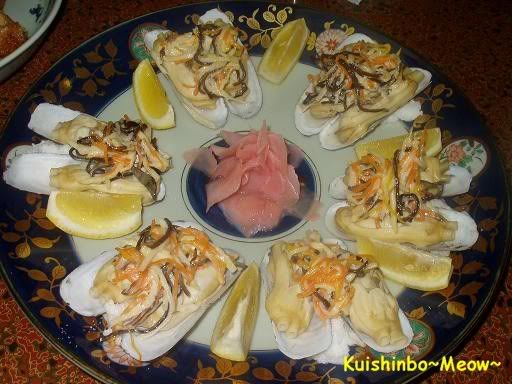 Also, they have this shellfish. I dun really know wat is it call. :P Anyway, I tried the topping for the shellfish, both mine and Narsa portion. Ate a lot of rice with tat, the 2 goes very well.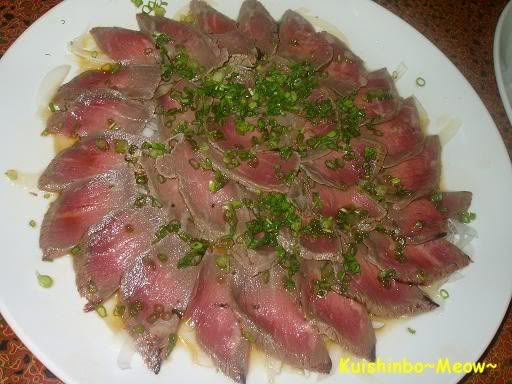 Then, they also have the beef marinate with onion. I tried a bit of the onion. Very good prepare, no bloody taste on the onion. I guess the chef who do the dishes must be a very good cook.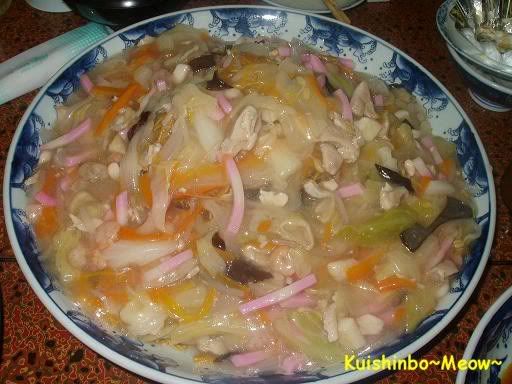 Only when we all r 100% full, then they come up the Sara Udon. :( :( Aarrggggghhh... they should make it up earlier so tat I wouldn't have taken the 2 bowl of rice. This version was for our muslim frens as well, so no pork. How considerable. It's so funny somehow to think of it's easy to ask for meal without pork, but when u ask for vegetarian food, usually u will be rejected. Hmmm... one of the weak point in eating in Japan. Oh well, so I hv to adjust myself to adapt to it then.
Hehe... did I mention I was 100% full? Yap... I forgot I got another stomach for filling the sara udon. :P So after the udon, my stomach volume increased 20%. Chou yabai (very dangerous)... >_<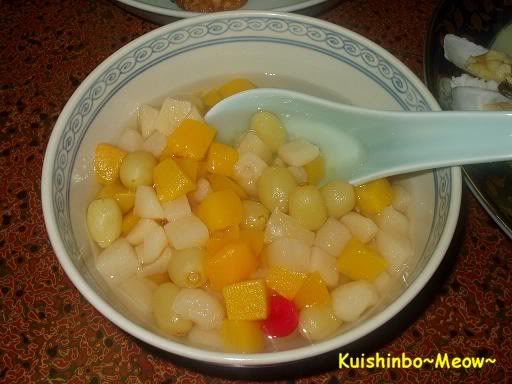 Finally, I ate some of the dessert. Well, it was just normal canned dessert. Good to hv some sweet things though when u r fully filled with the salty stuffs.
That nite, they hv a gathering in one of the room. Prof. Toth teach me n Narsa how to dance salsa. First time. :( Not good at it. Wat annoyed us a lot during the dance is the 'disgusting' guy who was in the trip too, keeps taking picture. Narsa said never seen such a kurang ajar guy. Hehe... wat more he is with the underwear boxer... Yaaarrkkkkkk!!!! (Feel like want to muntah now by only think bout it). We made a conclusion if without this jerk, the trip will be perfect. Oh well, just need to treat him as transparent.
Yeah! Finish the 2nd day one. Time for the last day... to be cont.