7 August 2004 (2)
Hamamatsu Omiyage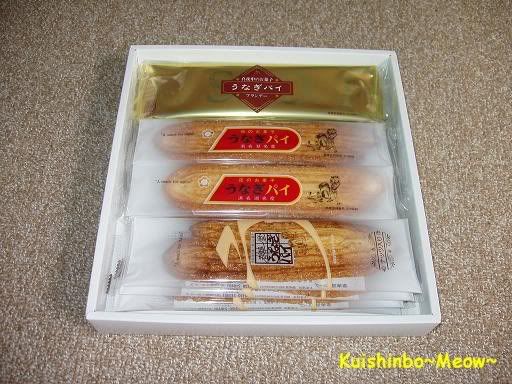 Yuko brought me my favourite Unagi pai (Eel pie) from Hamamatsu. Got 3 types. From top till bottom: XO unagi pai, normal unagi pai and nutty unagi pai. The nutty type was my first time. Very nice nutty flavour, like it.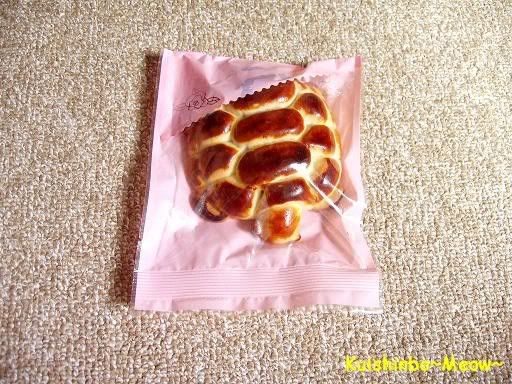 She bought me another souvenir. Kame manju (Turtle bean cake). Well, inside is the red bean. Not too much to my favour. However, it's a gift by Yuko, so I must appreciate it. In fact, this one is not too sweet, and kind of powdery, so acceptable. Wat I like more is the cute look of this manju. Dun u think so too? :)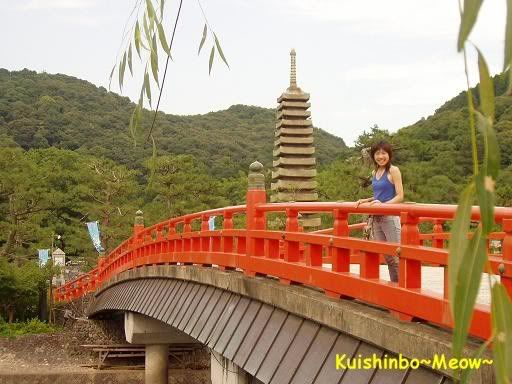 Want to know how Yuko looks like? Here she is. Very fair and thin sweet gal. I like her. Very fun to be with her actually. You can't see her clear in this pic rite? Cause she wants me to put only her far and small pic. :P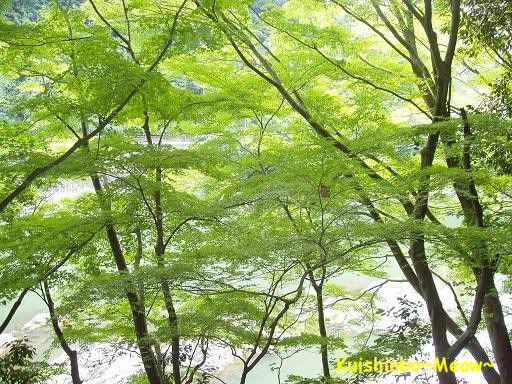 I always focus on the maple leaves in autumn time. Then realise they actually looks very attractive too in summer time... with the sunshine that goes thru the space among these leaves. I just love green nature.
We then went to dinner in Hakodate Ichiba as posted earlier. By the time we out from the restaurant, it's a heavy rain. But we hv made appoinment to meet my frens in the downtown. So we hv to off to the place with heavy rain.
In the city, we were shocked to see how heavy rain it was there. Wat shocked me more is the look of the Kamogawa. Oh my god!! Is it really Kamogawa was my first reaction. Yuko was very shocked too. Many people was on the brigde getting wet by the heavy rain and look at the river. See the pic, and u will know wat i mean. This one is facing the north. Sorry for the blur pic, didn't bring tripod. So very difficult to take good pic on the stormy rainy time.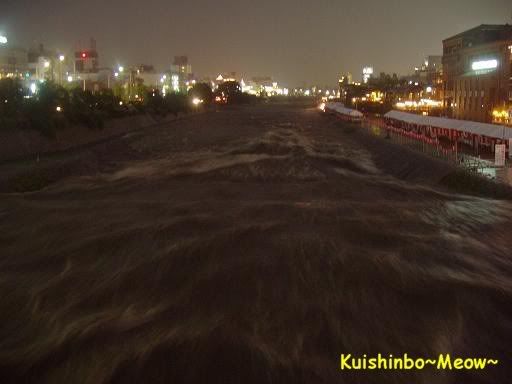 For the direction tat facing the south, it seem to be even greater flood. Funny is some silly guys was thinking of having fun with these water. Stupid!! Making the work of the policemen more troublesome only.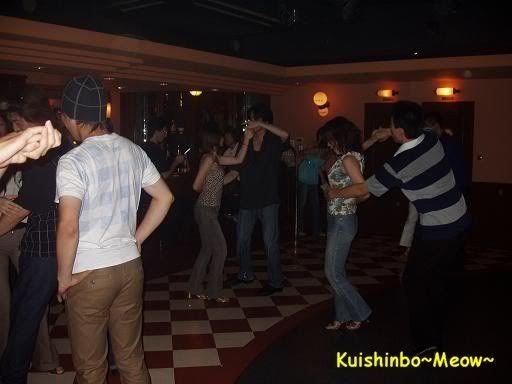 Why we went to the downtown tat nite? Cause the salsa club of Matsumiya in my lab having a salsa party. It was a nice one. See the guy with the black and gray stripe shirt? He is Matsumiya. Very fun to be with young boy. He dances salsa very well. This is the 2nd time I hv this salsa. And guess wat? I think I am starting to like it more n more. I am thinkin of joining the club. Maybe start from next month. So envy to see how the gals dance so well and look very sexy with the dance. :P Want to dance like them... Heee...
Ok, I think I hv done many posts today. Hv back stiff now. Got to stop. Stomach grrruuurrrr oledi. Till then, ciao ciao.