10 August 2004
Back from Taiwan
Hi guys, I know I hv been missing in action for quite a while. :P Yap, me out of Japan from 26 Aug till 2 Sept. Went to Taiwan with Hui Wen. A cool cool Malaysian gal form Tokyo University, which we haven't even met yet before we went to travel in Taiwan together. Very sudden decision with her actually. From she asked me till we bought the tickets, only took us 3 days. Fast ler... >_< Now in her room doin blogging a bit. Feel so relax after so many days rush here n there.
Very fun fun. Must go if u got the time. Friendly n passionate Taiwanese, make ur saliva dripping yummy food etc.
I will put up my Taiwan trip news in another few weeks time. So dun forget to go n hv a look then when u hv time. Meanwhile, got to update my past materials 1st.
Here FF BACK in ACTION!! Heeee...
Uji Hanabi
Uji hanabi
(firework) is on 10 August every year, except rainy day whereby they will delay the date. Me n my lab pretty pretty gals went to watch it in Yukata (Japanese summer time kimono wear). Had a very fun time. Feels different when u go with a group of frens in Yukata to watch the hanabi.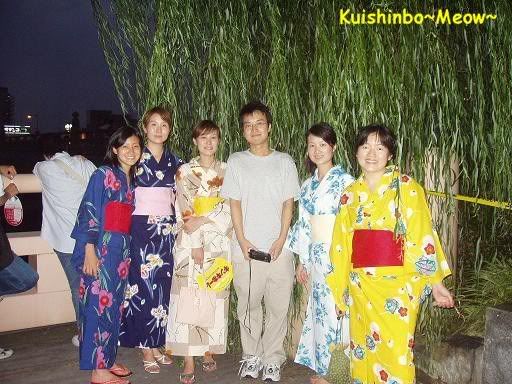 These r the frens who went with me. Only one guy. See his very happy face, heee... Of course, with so many flowers surrounding him. Ok, from left to right: Aso, Park, Lisa, Yakawa, Wang Hao n Mirian. Arent they look marvellous? :)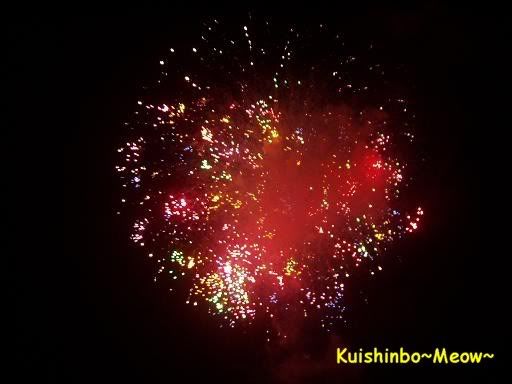 I hv showed some of the firework pics on the Biwako hanabi time. So not goin to show much this time. Got 2 which I think not bad. This one a bit blur, but I like the colour combination. Aso like this one, so put this one on for her.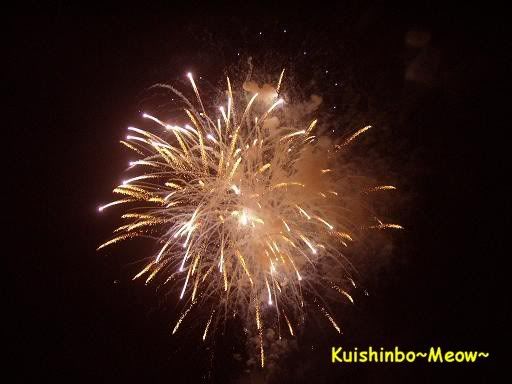 As for me, I prefer this one. Even though not as colourful as the 1st one, I like the pattern of the explosion this one made. Actually many r very good, but to catch a good pic really need some profession. Me only amateur mar... Heee...