17 August 2004
Saizeriya
I went with Kan from china for lunch in
Saizeriya
. Got one branch in Uji. Haven't had meal with him for quite some time. This Italian family restaurant hv a variety of choices, with the price is very reasonable.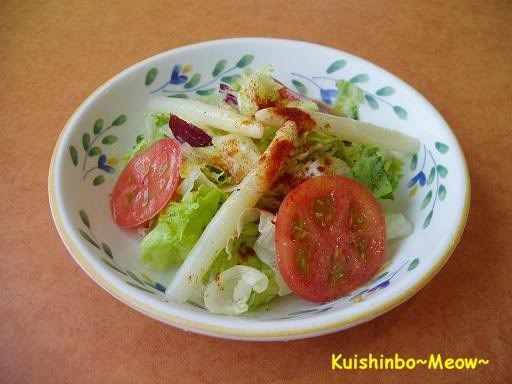 We ordered white asparagus salad as appetizer. I like white asparagus. The canned one owez very soft. This one is the canned version. I had the fresh one a couple of time. Got bitterness inside. Different taste as the normal green asparagus. 399yen (RM13.87).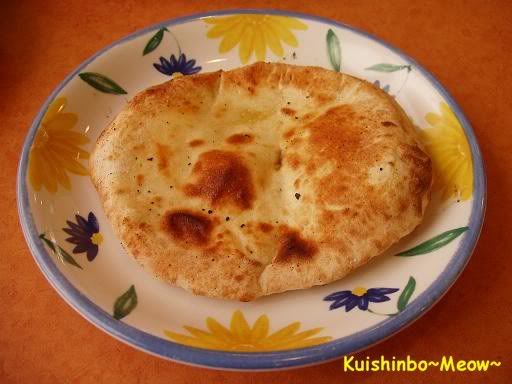 Then, we ordered one foccacia. The normal type. One of my favorite in this shop. Only 105yen (RM3.63) for one.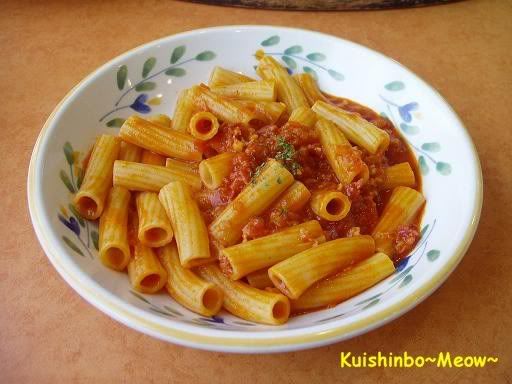 I haven't had short pasta for quite sometimes. Oso Arabiata style. So ordered this menu. 399yen. But not as good as I expected. Not too bad as well. First time try this in this shop. Maybe I had better one b4, got comparison.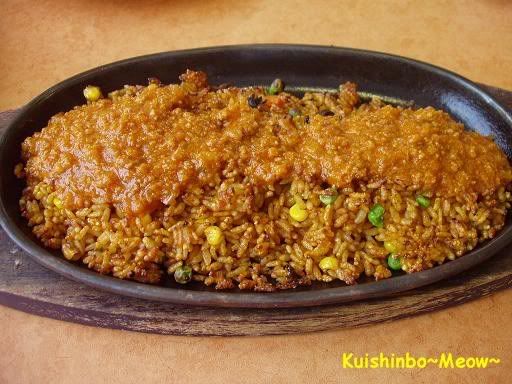 This one is Kan's favorite. He said omost everytime he comes, he will ordered this. It's curry pilaf with meat sauce. I only eat the curry pilaf. Not too bad. Especially like the burning crispy bottom of the pilaf. :P 504yen (RM17.42).
When we eat eat eat, and Kan stop... He asked me to finish the food, so I cont eat.
Then he said:" Yong, wow!! Never know u can eat so much! Really can eat ler."

I stare at him:"Wat do u mean by u never know I can eat so much?? I never said I am little eater. This is not the first time u hv meal with me, rite? (Anyway, he is the one who ask me to finish the food mar... haiyah!!)"

Kan:"Heee... next time u must not eat too much in front of guys, or else they wouldn't dare to want u as gf."

FF:" Well, if they can't except me as who I am... I can't do anything. But I can pay the food by myself though."
Well, he likes skinny gal. Always think tat I am too fat. Hehe... luckily I am not his type. :P
Karakuri Ramen Shop
Tat evening, I met up with Patrick (M'sia) n David (Taiwan) for dinner. Haven't seen david for omost 20 months. They asked me wat I wanted to eat, I said ramen. So we ended up in this shop recommended by Patrick.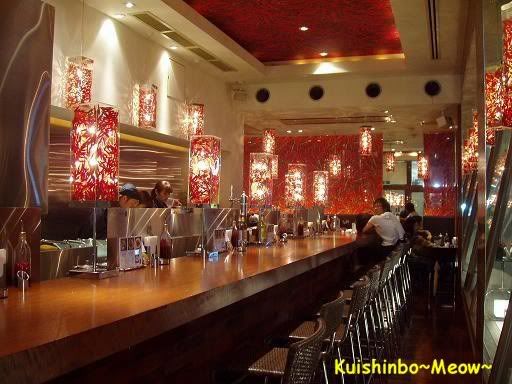 I actually pass thru this shop many time, and hv deep impression on its design, but never know it is a ramen shop, with only 4 choices in their menu. See how they use chili in their design? Cool yet hot huh... Heee...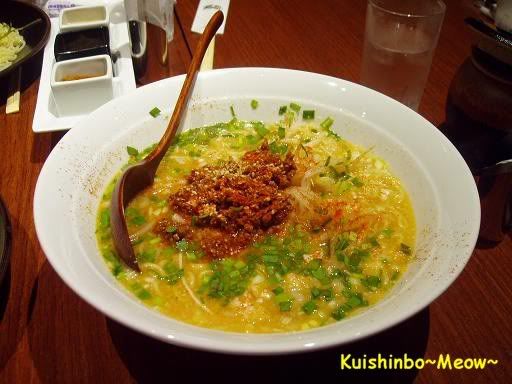 First, Patrick's order came. He ordered the tan tan men. I tried the soup. Very nice. Even though it is pork based soup, u can't taste the smelly pork taste at all.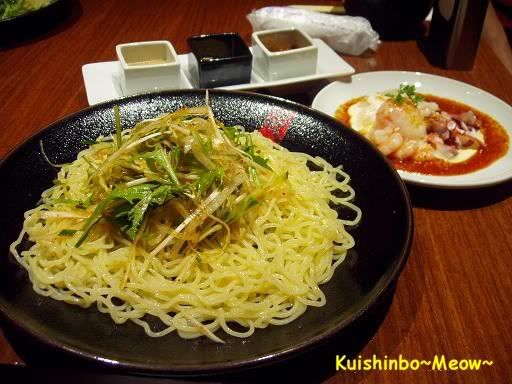 Then, David's one came too. He ordered the reimen. It's a type of tsukemen (noodle dipping with sauce only when u eat). He got seafood and a lot of veggie.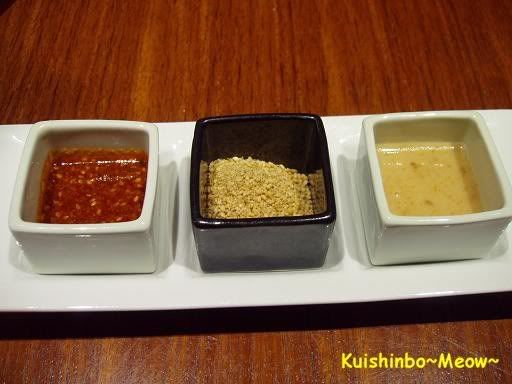 Besides, they oso gave him 3 plates of sauces to blend for dipping the noodle.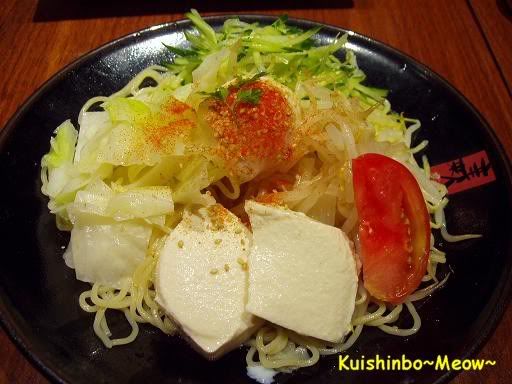 And finally mine. The goma reimen (sesame cold noodle). I ordered for the one without any meat. The price is same as the meat version. See the white white tofu? Yummy. Making me hungry. Mine is oso supposed to be tsukemen, but I just pour the whole sauce into my noodle. :P The sesame sauce with the spicy sauce (damn spicy) tat they specially made, are so mamamia. I put too much spicy sauce, until my whole mouth get numb. Kind of regret. :P As for the noodle, very good. Not too soft, not too hard. And very good elasticity. Each of the ramen we ordered r +/- 1000 yen (RM34.59).
Next time will go again. Like the shop phenomenon. Very relaxing, good place for lepak with frens. Too bad they dun hv their own homepage for me to link.
Ok, I am suppose to hv another pic to post. Interesting pic of Patrick n David so concentrated on their hp. But sensored by Patrick. He said no no. So I hv to respect his will lor. Ai yar... such a pity.
Tata. Nite nite.