24 August 2004
Very touching note letter
Actually I wasn't plan to come into the lab to update my blog today. But when I reach home this evening, and found a thick envelope in my mailbox, I know tat it's Chun Lian's letter from the writing on the envelope.
So, get myself a good stir fried curry fetuccini, then eat n read her note book letter. Why do I say so, yap, she wrote a whole note book of letters for me. Very touching (sob! Sob!) Thank u vm my dear, very proud to hv a fren like u.
About the content, no comment. Heee... cause it's meant for me only. But after reading the letter, I am recharged and wanted to write as fast my lagging blogs lately. Cause I know there is someone out there are always with me in the blog, giving me full support. Thanks for everyone who likes my blog. And hope u continue be with me. :)
Here we go for the blog blog blog...
Nagasaki castella
In
Japan
,
Nagasaki
is not only the most famous place with a lot of churches, its historical atomic bomb time... but oso the yummy yummy castella.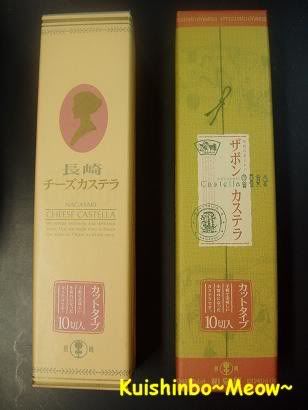 I bought 2 flavours of castella for my lab during the
trip to Nagasaki
last time. One is the cheese flavour (left), another is Jabon (a kind of citrus) flavour (right).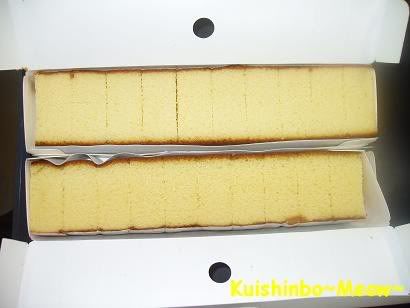 This is how they look like after u unwrap it. 2 for 1500yen (RM52.01). Much more expensive than the normal castella sold in supermarket, but nice nice. I prefer Jabon more (bottom), cause the flavour r more unique. Well, the cheese (top) are very soft though. I further cut them into half, make it 20 pieces per bar, so tat each in our lab can try both flavour. They all said very oishii (delicious). ;)