Mooncake Festival
Happy Mooncake Festival
So, this year is the mid-autumn festival without any moon in the sky. Not to mention for a full moon. It is raining now outside. Hmmm... kind a lonely for a gathering occasion like this to eat the mooncake alone.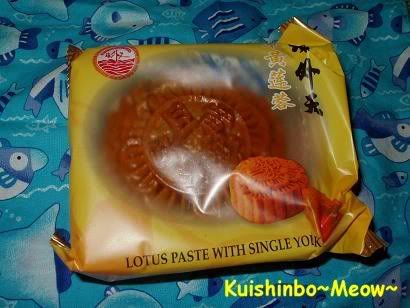 Hui Wen gave me one of the
Hai Wai Tian
single egg yolk lotus paste mooncake. Ai yor... was so happy when Kok Han passed me the mooncake the other day.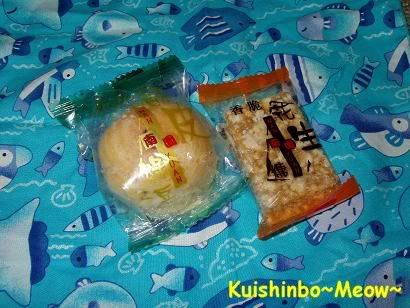 Yesterday, Kan came to look for me. He past me these 2 little things as souvenir. Not really a mooncake, but I save it for today celebration. The small round thing is a green bean paste puff.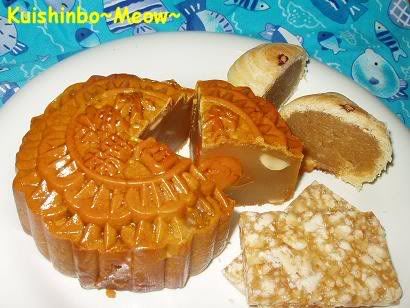 So, this is how they look after I unwrap them. Hmm... look yummy? Yap, sure they r. But too much for me. I just finish 1/3 of them. Safe the other for tomorrow then. I love the lotus the most, my old favorite all the time. Used to can't take the egg yolk in mooncake at all, but today I tried, hmmm... not too bad. But still, the lotus paste is the best. :P
HAPPY MOONCAKE FESTIVAL!! I hope Kuching hv a round round moon.
Time to call home... Heeeee