Autumn breezeee~~~
I feel more relax now. After finish most of my seminar preparation wok. :) Now hv mood to blog a bit. Heee...
Woke up at 1045 this morning, after a sweet n deep 8h sleep. A perfect sleeping time for me. Wah~~ outside was sooo sunny. Didn't even feel cold at all. Making my mood turned so bright.
So, made myself a good brunch...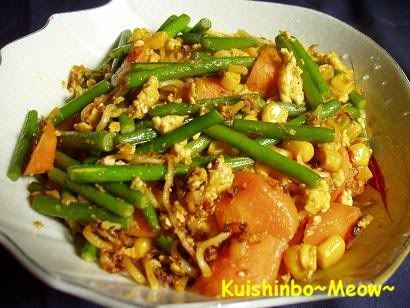 It's called fish fish brand Japanese style curry noodle. I used gralic sprout, carrot, canned corn n egg for the ingredients. And use Japanese straight soy sauce mixture called tsuyu and dried curry powder as seasoning. Phewww!!! The taste was oishikatta (yummy). Chou shiawase... (super happiness). :P

After a nice breakfast, and get myself ready, heading to my lab. On such a good day, I decided to stop at the Uji bridge to take some shots. Heee... see the above pics? I used the panorama function in my camera. Then use the camedia softwell to connect them n after editting... this was how it looks like. Not bad huh? Silly ff, never think of using the panorama function all these while. Wat a waste for a place full of pretty scene like Kansai. Think this pic will look much better with enlarge size. Hey, if any of u interested to hv it, mail to me. :)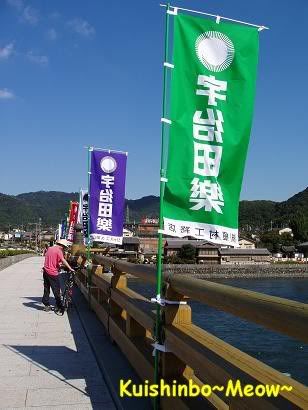 They seemed like having some kind of function goin on again. Never really care, caused they hv different functions in Uji for the whole year. Well, it is logic from the viewpoint as a tourist destination rite?
I watched the sunflower slowly withering away...
Cosmos gracefully swaying besides the farm field...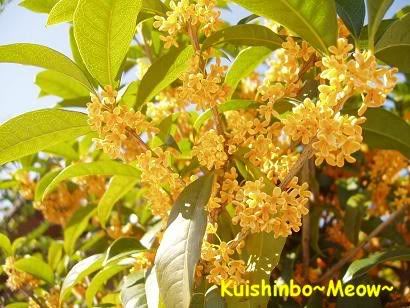 And the nice fragrance of the Kinmokusei spreading through the sunny breeze...
What's tat telling me?
Yeah~~~ autumn is here... ;)