Summer in Tokyo (3 Sept)
Yeah, finish my preparation for tomolo seminar. Now hv mood to do something light. :P
Today goin to blog an izakaya tat I hv been in Tokyo on 3 Sept. Sorry I can't tell u the name of the shop, cause I myself oso dun know. By the way, those of u who went with me tat nite, in case anyone knows the name of these shop, please let me know. Thanks.
The shop was kind of dark. So all the pic, I hv to get the help from the candle light to focus on the foods. Phew! They turned out good. :P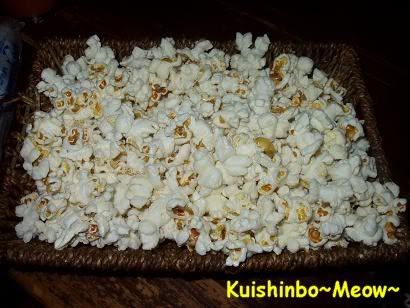 The first thing we had, is this salty popcorn as appetizer. Hmm... i dun really like salty popcorn, still prefer caramel flavour or choco...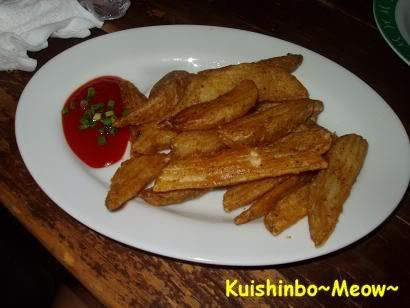 Then, this spicy wedges came. One of my favorite dish for tat nite. We had a second round for this dish.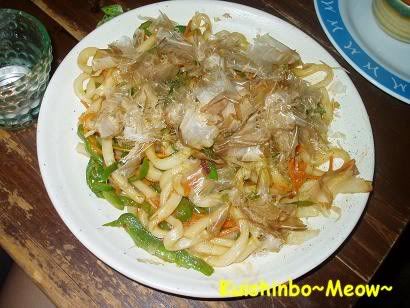 We oso ordered Yaki udon (fried udon). Not too bad. But somehow dun know why, the food in Tokyo just taste more salty to me.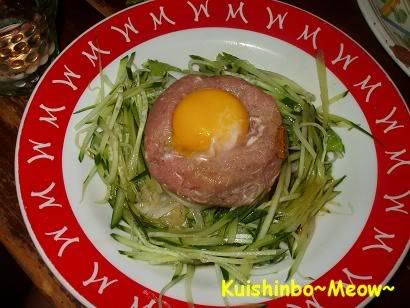 Some guys ordered this maguro yukke (raw tuna yukke). I didn't eat, just curious in seeing how they eat this thing. They told me yukke is yummy... I doubt so (ok, not for a vegetarian like me, at least).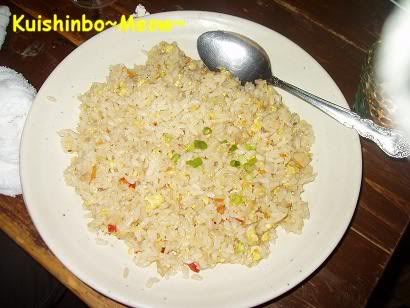 This chahan (fried rice) was not bad too. Much better than the one I had in
Din Tai Fung
in Taiwan. Oh well, I was kind of hungry tat time. So the food taste better than usual I guess. :P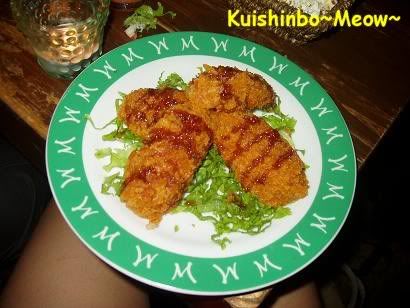 They ordered potato croquette. Well, for a person who love deep frying thing, I dun think I can resist it rite? I had half size.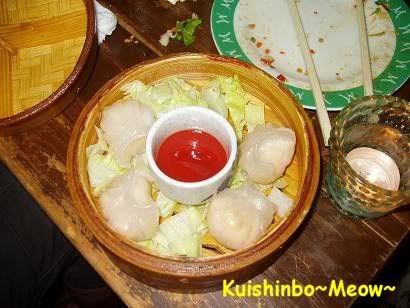 This prawn dumpling looked good. But I didn't eat. Wat attracted me on this dish, is the chili sauce attached. Hee... i used it on other food. :P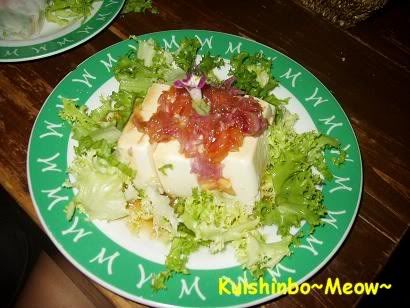 These nice nice frens ordered this tofu dish for me n Zi Hao (another cute young guy who oso a vegetarian). Heee... ate kind a lot of this. Good dish for summer.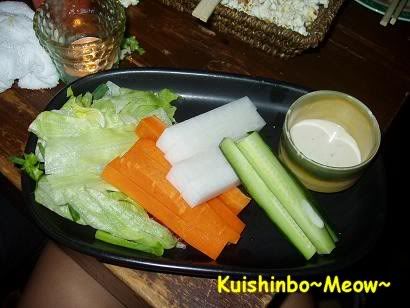 Oso like this vege stick so much. I crunch on them like a bunny. Krak! Krak! Krak!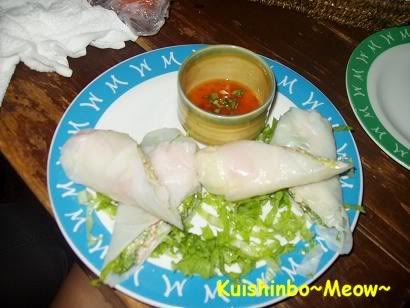 Wee~~ someone ordered vietnam spring roll. Once again, I had half size. Healthy dish. And with the sauce, it was good.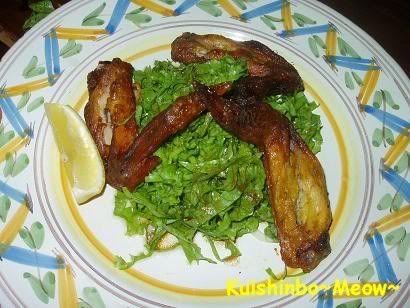 Finally, I think this was the last dish. Tebasaki (chicken wing). Looks good? They told me it was.
So we paid like 2500yen (or was it 3000 yen?) each person for a 2hr free drink course with the food we ordered. Well, I think it is the normal price for an Izakaya dinner time. Not really sure... seldom go in a big group like this to an Izakaya. Usually, it's like 3 or 4 people the most for me.
But I enjoyed the dinner very much.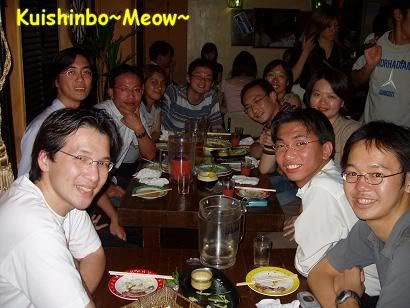 Cause able to meet many new 'devils' in Tokyo. Yap, excluding me, there r 10 of them in this pic (all Malaysians wor). 3 of them r the old devils I know. Sure noisy enough. Not to mention it is a Friday nite. Full house!! I like the 'devils' I met. A few of them actually not really stayed in Tokyo, but they went to Tokyo to take entrance exam. I wonder how was the result. Just hope each of them can get the university they want.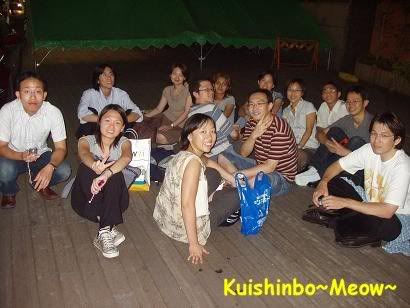 After the dinner, another 3 gals joined us. And we went to this empty place besides Starbuck near the Shinjuku station to borak borak... until nearly midnite.
p/s: Those of u in the pics, if u want a bigger size one, can write mail to me. I'll send to ur email then. :)
Time for goin home. Tata...