Happy New Year :D
Dear everyone,

Happy New Year

fish fish
31 Dec 2005
Heavy Snow in Uji
Kekeke... how do you like my starting? This will be my final post for today (Gosh! 3 posts in one go). Final post for the year 2004. Will see you all again in 2005. Thank you very much for the support to Kuishinbo~Meow~ all these while.
This was a great last day for me in 2004. A very heavy snow in Uji. Never saw such a pretty snow in this place since I started to stay here omost 4 years ago. A very memoriable 31 Dec for fish fish.
Managed to take a few pics of the normal route that fish fish has for everyday to the school. The road looked so different today. I love~ it. Enjoy them. :)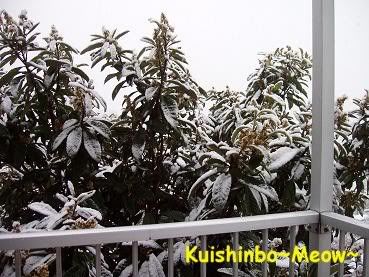 The biwa (枇杷)(a loquat) tree that greets me every morning.
Close up of its leaves covered by snow.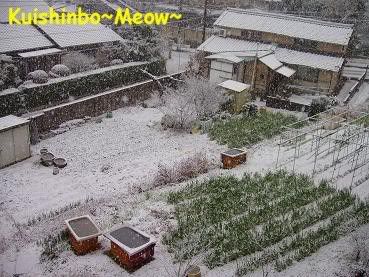 A farm in front of my apartment. So white...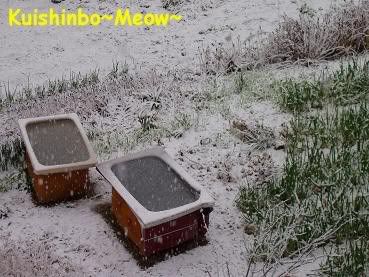 A close up of the 2 water tanks. They looked nice today.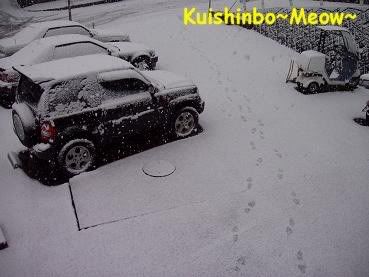 Oh~ the car park... can't believe it's the car park that fish fish put her bicycle.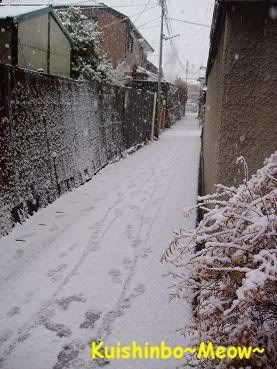 Left my bicycle at school, so walked slowly to the train station. The small path to start my route of the day.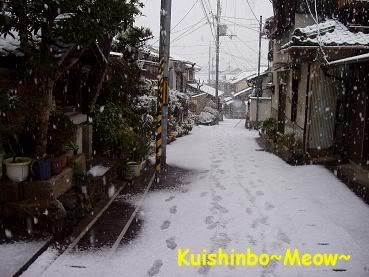 Go down a slope. This slope today seem to be such a good sliding place for fish fish. Ai yar~ I miss snowboarding~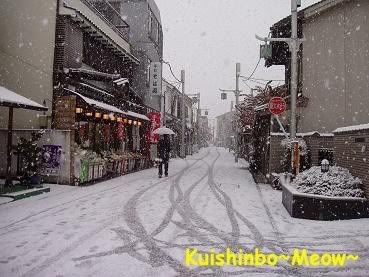 Then, past thru a row of shop that selling souvenir. Mostly greentea product. I love to pass this place, as I can have a good tea fragrance.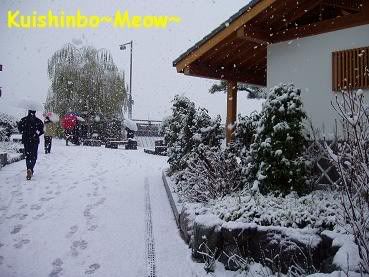 Then, past thru a very nice looking public washroom. Yap, the right side building is a washroom that newly built one year ago. Used to be a police station. Kekeke...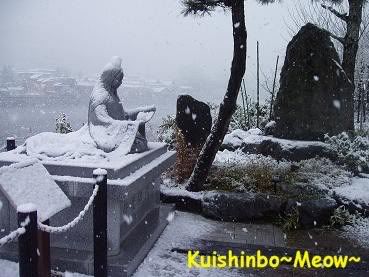 The guiding statue beside the wash room.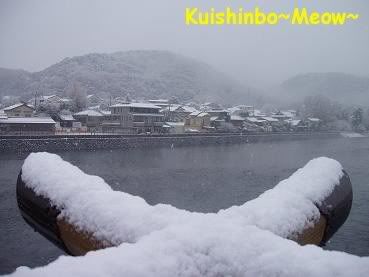 Ar~ all the roof of the houses covered by a layer of white snow. So~ romantic.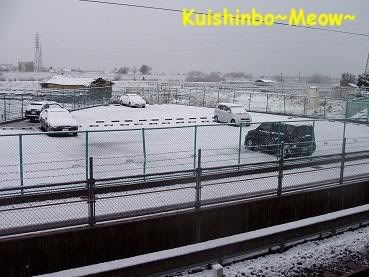 While waiting for the train, enjoying the nice white scene outside was a great feeling too.
Little Monkey 1st Debut
Kekeke... after grumbling and nagging... my brother finally mission in action. *Sigh* Luckily fish fish dun have to wait until next year to see my little nephew face. Geee... the feeling was different from seeing other babies.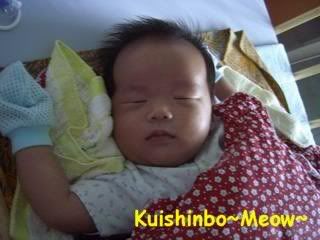 The little monkey was sleeping so sweet. His sleeping look very similar to his father.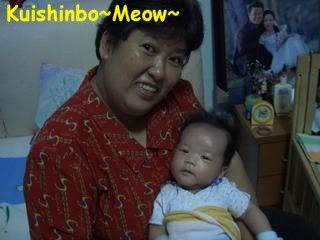 Anson with the grandma. My lovely mama. What a good pic. Too bad, the light effect not good. Hmmm... seem like my brother still need a good learn bout his new camera.
Now, this pic look more like his mother now.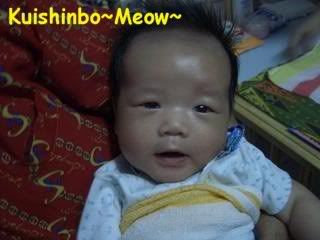 Yah~ confirm... he has a sleeping look like papa, and wake up look like mama. :P
Dun believe me?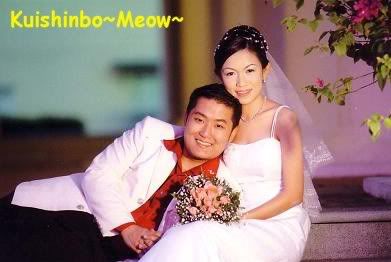 Check this then. ;)
Ah~~ finish my posts. 3 hrs. Man~ that is truly long. Shoulder stiff oledi. Got to get back home to cook my Toshikoshi soba (年越しそば) (Pass Year Wheatbuck Noodle). Yum Yum!! And enjoying a peaceful Omisoka (大晦日)(New Year Eve) by watching the 55th NHK Red and White Song Competition (
第55回NHK紅白歌合戦
)(5hrs, started oledi from 7pm). And tomorrow... will have a good Oshogatsu (お正月)(New Year) lunch in a fren's place. Hmmm... still thinking if I want to go to Hatsumode (初詣)(First visit to the shrine of the year).
Iyo iyo otoshi o!
Love, fish fish