Walk in the White Forest
Hi everyone! Sorry for the delay of the 2nd post. Been extremely busy lately, meeting people. :P Now try to steal out 2 hrs to do 3 posts in one go. Hope I can do it. I dun want to delay it until next year.
Ok, long posts again with a lot of pics, but few words. So, enjoy the pics. ;)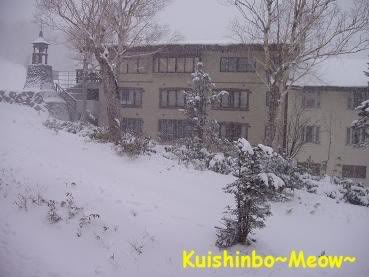 The 2nd day, we woke up with amazing scene outside. White snow was falling everywhere. This was how it looked from outside our hotel's room.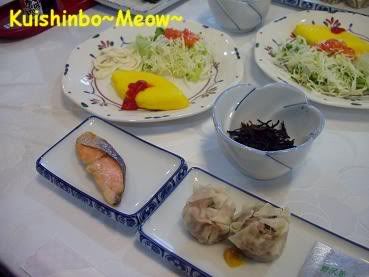 What a mazui breakfast to start our day. Yark! Me can only take the egg and vege. So, brought my own instant noodle to eat with the others. :P Got permission beforehand, ok?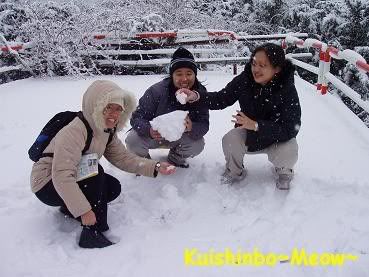 Sylvia, Jia Yi and Beatrice plus me, the only 4 gals didn't join any snowboarding or skiing. We chose to c monkey take bath. After 1 hr bus, we reached the place.
Here the three sweet gals playing snowball before we started our journey. Left to right : Sylvia, Beatrice and Jiayi.
We didn't know the direction. So we asked 3 Japanese who happened to be there that time. Wow!! They are actually tourist guides. Today they dun hv any customer, they were goin to practice on their guiding work. They offered to take us together for the journey for free. Ai yor~ these 4 lucky gals.
Even felt more lucky when we realised that for this year, this was the 1st time that Nagano actually fall such a heavy and pretty snow. The guides were telling us, we were indeed very very lucky. Chou ureshii~~ (super happy).
Below are some of the scenes we have seen.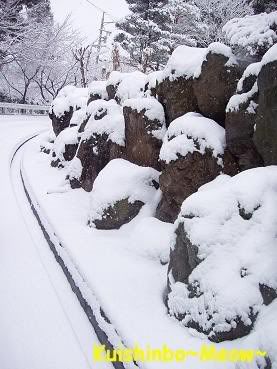 Stone wall covered by white fluffy snow.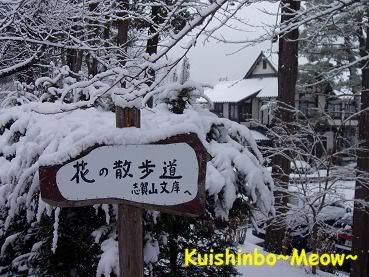 A signboard telling us this is a path to see pretty flower. Kekeke... for spring only. And that time, we only see snow on twigs. :P
This was the 1st hotel that was built in the area. More that hundred years oledi.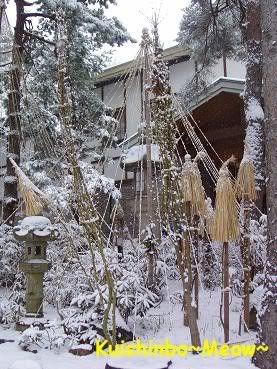 Way of Japanese protecting the tree from snow damage. Another way for decoration. Smart!
A very small but nice jinja (神社) in that area. Never seen jinja in such a white snow before actually. Pretty~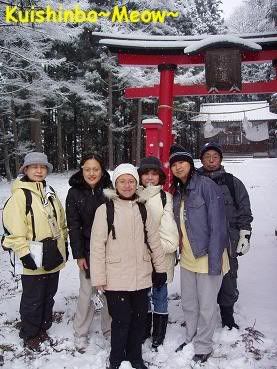 Total 7 of us. Fish Fish camera gal. Here are the other 6 members. Left to right: Yumoto san, Jia Yi, Sylvia, Nishi san, Beatrice and Fukui san. ('san' means Mr., Mrs. and Miss in Japanese).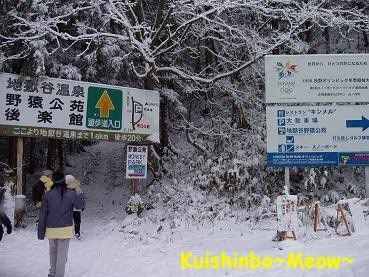 After a slow 30 min walk, we reached the entrance to our main destination. Jigokutani Ya En Koen
(地獄谷野猿公苑)(Jigokutani Monkey Park)
. See the signboard on the right? Yap, the Nagano Olympic 1998 was held here.
Now, if you think we omost reach the destination, then u are wrong. It was quite a walk in the forest for us, before we could finally see the monkey. But really worth the walk. Even the walk itself, worth to be a great memory for me. ;)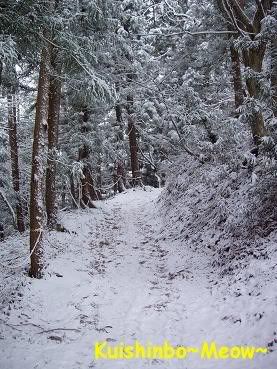 This was the first thing that appeared in front of us, once we crossed the entrance into the forest.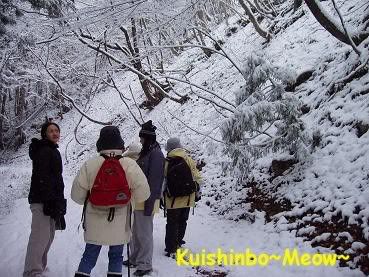 Yumoto san was the active one explaining things to us. And everyone just listen while appreciating the environment. It was a splendid moment.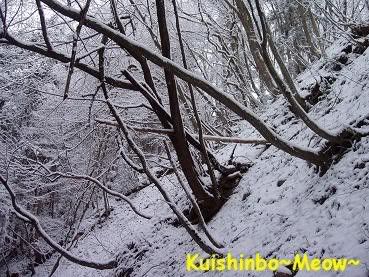 U will see slanting woods everywhere.
I like this tree. For no reason.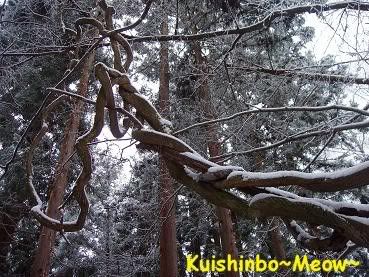 A climbing plant was dominating a tree to grow up higher and higher.
White trees up up to the sky to get their sun bath.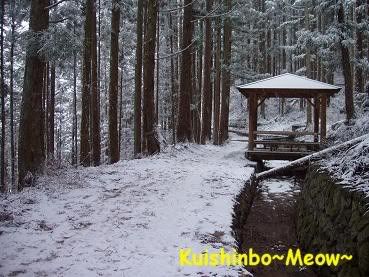 The forest path just look white. Everything seem to be so quiet, and yet, u know deep inside those tree, they are preparing themselves for another great spring.
Sylvia and Yumotosan were enjoying the big nature.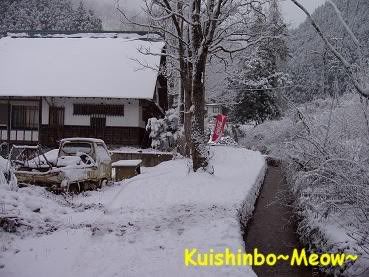 We got out from the forest. A small village. Quiet as the forest. Look weird to see the red coca cola banner in the middle of white white world.
These white plants, they all seemed to be frozen death. But once spring comes, u will know how strong the strength of life inside.
This house was actually selling a famous local omiyage called Chimaki (粽). We decided to come back for it after the monkeys.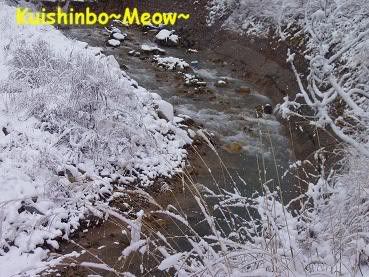 Flowing river vs white snow.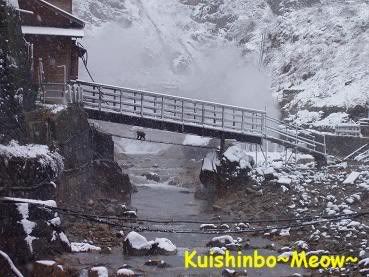 I got so excited when I saw this monkey. It means, we were very to the destination oledi.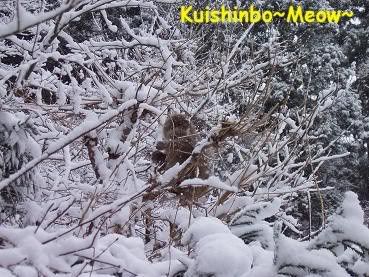 Excited me even more when I saw this monkey on the tree.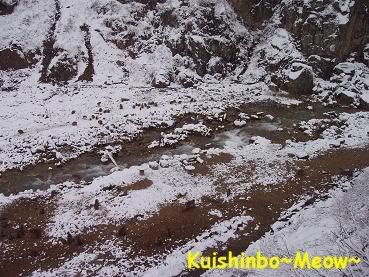 And yes, my heart was throbbing when I saw such a bunch of monkeys in front of me.
Yeah!! Monkeys monkeys... here fish fish comes. ;)