White Christmas in Nagano (25 Dec)
This one is going to be a very long post, with a lot of pictures, but not many words. So, basically, I had a whole day snowboarding for a white Christmas. Until waist tired back painful. :P
We went to Ichinose (一の瀬) in Shiga Kogen (
志賀高原
) (Shiga Highlands).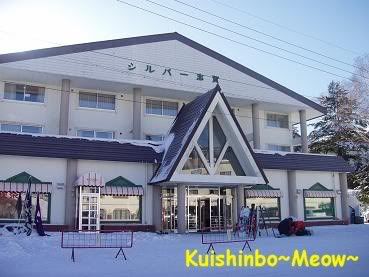 7 from Kansai area, including me. After a long nite bus, we reached our hotel Silver Shiga (
シルバー志賀
). Small but nice, and the owner was very friendly and helpful.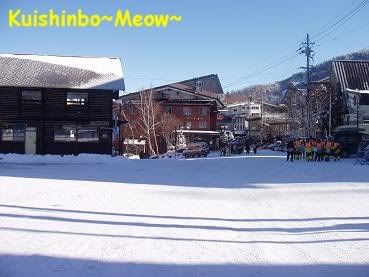 View outside the hotel that we stayed.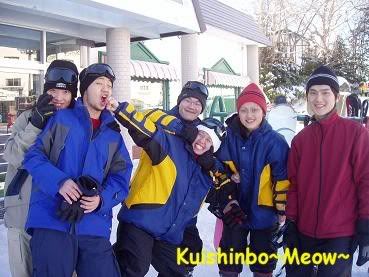 The Kansai group. From left to right: Kam (Jacky's Korean gf), Jacky, Patrick (at the back), Sylvia (in the front), Jia Yee and Ah Fu. This was the 1st time I met with Kam... OMG! She looks so much like KI. Only that Kam is taller. :P And KI is thinner. Too thin. Hmm...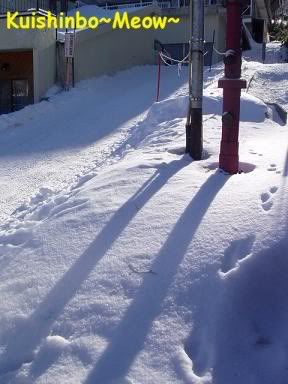 Poles' shadow on white snow.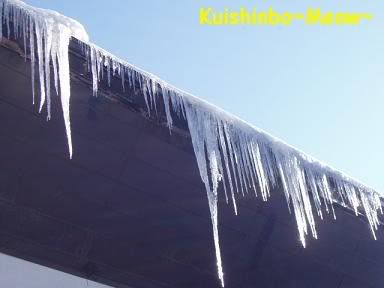 Crystal Sword on the roof.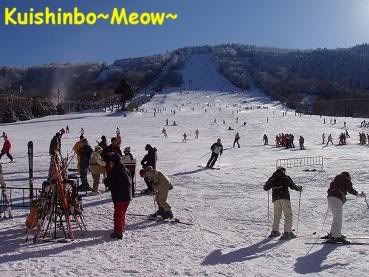 The skiing ground I visited before noon. It's called Ichinose Family Skiing Ground (
一の瀬ファミリースキー場
). After practice for a while to revise back what I hv learned 1 year ago, I decided to start my 2nd challenge from the top.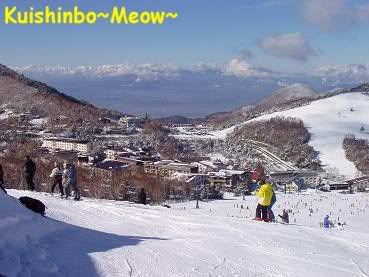 This was how it looks from the top. The slope was actually kind of a steep for me in the top half. But I managed to get down till the bottom safely. *_* It really making me so excited when realised I actually improved a lot.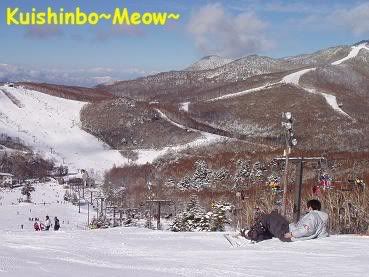 So, me took gondola up again, took the 2nd pic, and phew down again. This time, I saw someone very familiar far in front me. Who else?? Kekeke... it's Wai Wai. Hee... I guessed my way of saying hello to her kind of making her surprised. Neither did I expected to meet her that way in the ski. So happy to see her.
After 2 plays, I was really hungry. So, with other members, both Kansai and Kantou, we went to recharge ourself. No energy, how to play?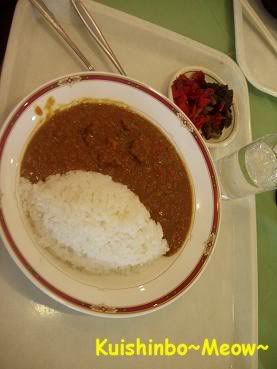 This was my lunch. Curry rice. 600 yen. And I pay another 300 yen for buffet vege salad.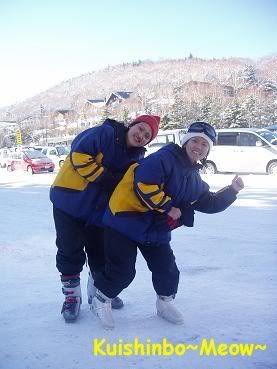 After lunch, Wai Wai went away early with the other members to continue her snowboarding. Me was slow slow with Sylvia and Jia Yi. Heee... cute post of the 2 gals huh... (Left: Jia Yi, Right: Sylvia).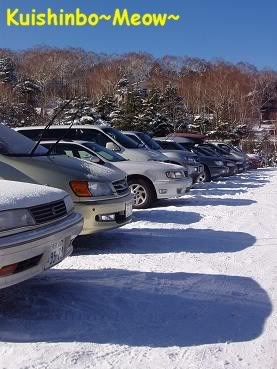 Cars' shadow on white snow.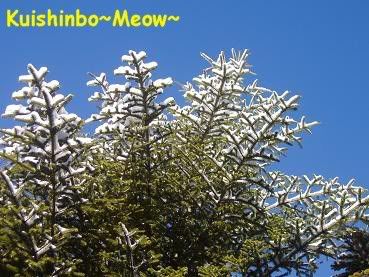 Green tree covered by white snow.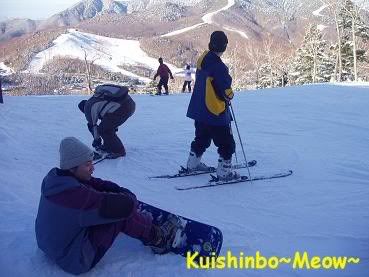 We went to another skiing ground after lunch. Oops, dun really know what it called. Anyway, this one was better than the earlier one. At least for a beginner like me to practice. :P
4 boys 4 actions on top of the skiing ground. Min Fai was sitting and rest. Patrick was in a ready mode to ski. Boon Ye was fixing his shoes to the snowboard. Finally, far behind, the marroon wear guy, Ah Fu was starting to slide down.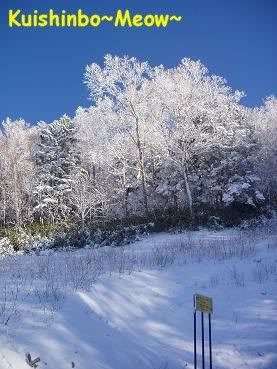 White trees with blue blue sky.
Whitering plants in the white ground.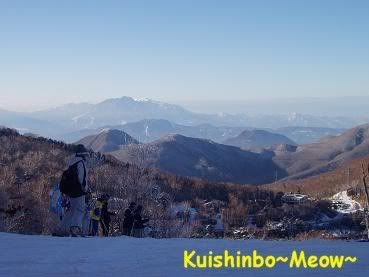 Mountaineous view from top of the hill.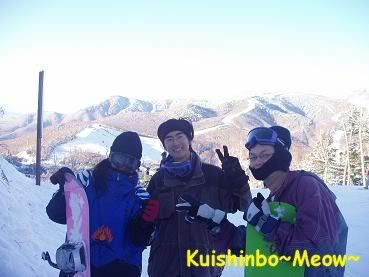 Kekeke... Fish Fish with Seng Chye (middle) and Wei Yuan (right) before we slided down the slope.
Aarrgghhh... I lost my balance when almost to the foothill. Barp!!! The most serious fall I had for the whole day. Twisted my right arm. Ah well~ painful... might as well lay down for a while.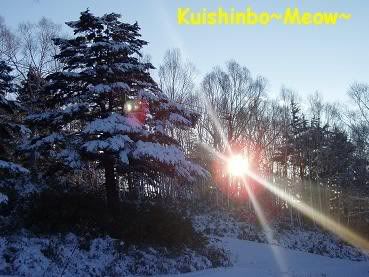 Ee~ nice view in front of me. The tree looked great with the sun ray.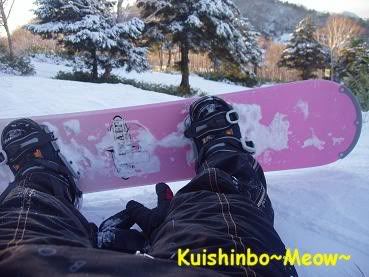 And fish fish's leg... on the white ground.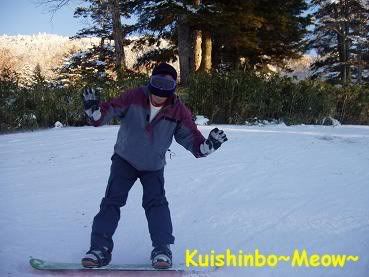 Then, suddenly I heard someone screaming. Kekeke... it was Wei Yuan. In no time, I quickly pushed my camera button.
Woo~ nice nice~ just in time to catch his snowboarding look.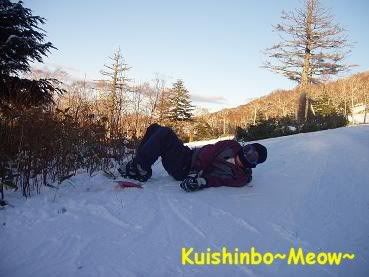 But the next second, kekeke... he is not much better than this fish.
"Eh... got taken me or not?!"
He asked anxiously.
"Got. Very good one indeed."
Kekeke... fish fish showed it proudly to him.
It was omost reaching sunset time oledi when I was really enjoying my time snowboarding with the boys. Yah~ no gal with me. Kam was still learning the very basic from Jacky. Liang Chuan oso first time snowboarding, so she was still try to figure out the skill slowly. My buddy, Wai Wai, the best snowboarder gal among us disappeared with Sylvia, Patrick and Boon Ye to explore other skiing grounds. But it was a great time actually, except that the snow too thin, the ground too hard... and u can imagine how painful fish fish's bum, even until today, still can feel a the pain. Oh well, pain pain gain gain mar~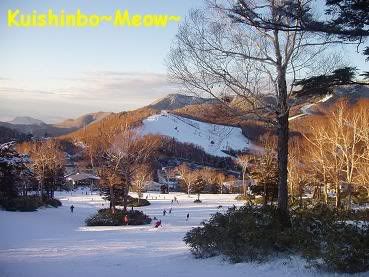 The day starting to turn into a golden light.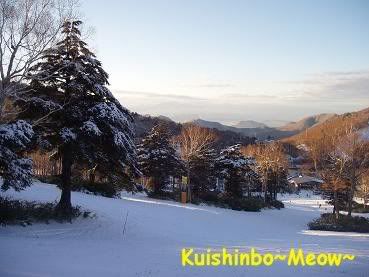 Trees looked great with the golden dawning sun.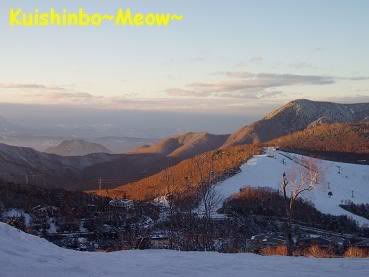 Final shot I took before going down the slope for the final time. Heeee... we took the gondola until it closing time.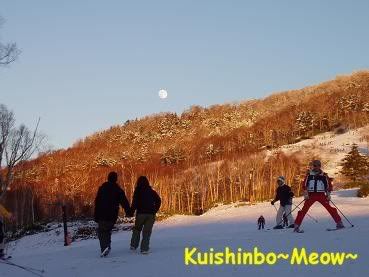 Kind of touch to see the moon was coming out at that time.
Even making me more happy to take this picture. So~ romantic. "Holding hands couple under the golden evening with white moon". Mmmm~~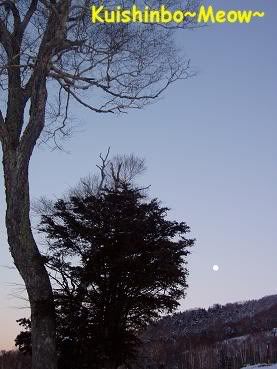 The sun finally disappeared, and the moon taking over the duty.
We went back to the hotel. Taken our bath. And heading to our dinner which was provided by the hotel.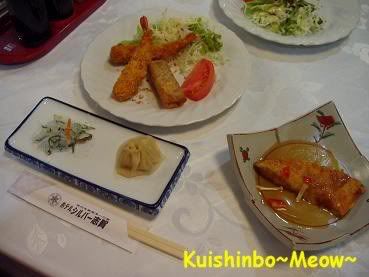 This was the dinner set for the other 6 members.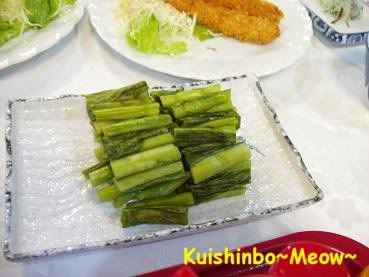 With an attachment of Nozawana (野沢菜), local famous product of
Nagano
(
長野
). Frankly speaking, though this one was not too good, but better than the one we had in the afternoon.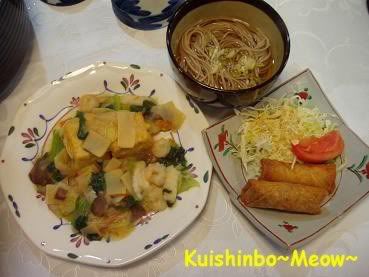 As for fish fish, they prepared a 'vegetarian' one... with prawn and squid. Ha! If u called that 'vegetarian'. *sigh* Have to get used to the Japanese way of 'vegetarian'. Next time must list out all the thing that I mean by saying 'animal'. The dinner was not good. The food was not good. But when u were hungry, u just hentam anything. That was wat happened to all of us. Kekeke... Especially Patrick, never seen him with such a good appetite.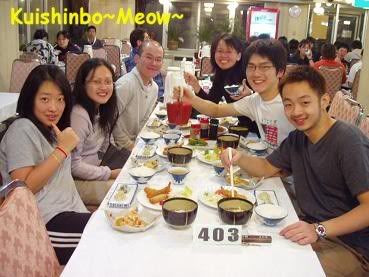 A before dinner 'Konica'. Cheese~
After dinner, we went back to the room to watch TV, it was a very nice programme. But we had to stop in the half way cause need to meet up with the other Kantou gang.
I went to see Wai Wai in her room first. Kekeke... supposed to go into Beatrice's room... when I said wanted to go to the next door first, they complaint I hv one-sided heart. :P
Wow! Wai Wai and Hui Wen had oledi laid down on their beds. Hui Min was kind of tired too oledi. So even wanted to talk to them, seem to be not so impossible. After kacau them for a while, me and Sylvia decided to let them rest. Especially Wai Wai, she was so exhausted. Wat more my snowboard knocked her back accidentally in the day time. Ai yar~ lousy fish fish.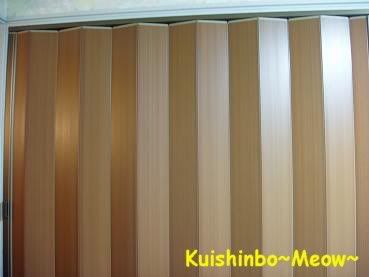 One thing fun bout their room was this wall... Notice any special bout it?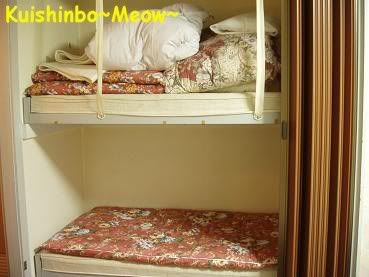 Kekeke... there u go... It was actually a double-decker beds. Cool~~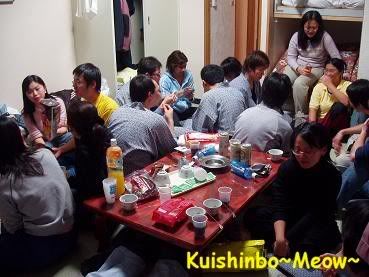 Later, joined the others in the guys' room for a Nomikai (飲み会)(Drinking party). There were actually a total 32 of us. Gosh!! Even though not everyone turned up, enough to make the room so packed.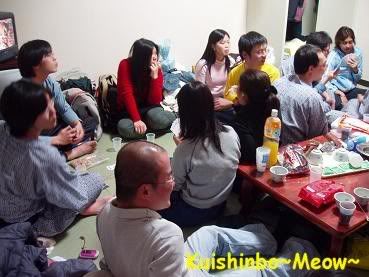 Another packy scene with all busy talking, eating, drinking and 'Chou Dai Di' (playing trump). Ai yor~ like a bunch of gamblers. Hmm... I wonder why all look to the same direction that time.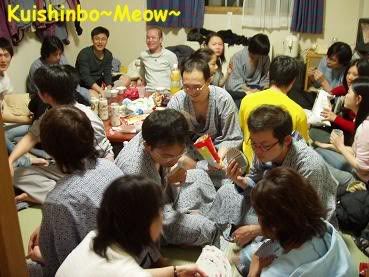 Kekeke... the guys in their yukata...
Jia Yi n me only stayed there less than an hr. Later we went back to our hotel and joined Jacky and Kam. We had really fun talk... can't stop laughing. Later, the other came back too due to the curfew at 11 pm. Yap... the curfew decided by the hotel. Yeah~ we r kids. We exchanged Christmas presents, took a lot of stoopid and crazy pics... (Sorry, they were not with me yet... the others still not give me the pics)
We Dian Dian (crazy) until 1 am... before everyone finally decided to sleep.
Sweet dream... everyone. (Err~ should be pain pain dream...)
Enjoy this post? Then stay tune for the 2nd post bout walking in white forest and see monkey taking hotspring bath. ;)
Tata.