Kakak in Japan (Pt 14, Nov 5)
After a very full buffet lunch, we decided to make ourselves more relax by watching
Disney's Dreams on Parade
. We chose a nice place to sit down. I was busy with my camera, and my Kakak was busy with the hats.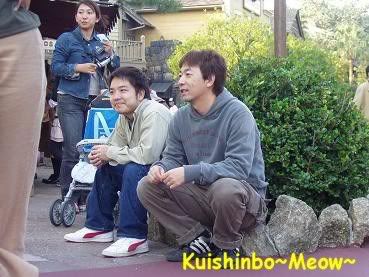 See this 2 guys? They have been kept looking at us. That was wat Kakak told me. So, I turned my camera to them, and started to take their pics. Kekeke... They noticed that, and turned away shyly. Guessed those smiles were for my camera. :P
Know why??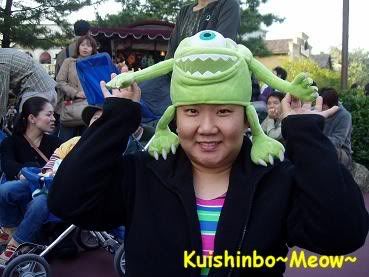 This...
and this... were the reasons. They must have been thinking Kakak n me were some kind of nuts. Kekeke...
We turned ourselves into more crazy by making more actions together. Haha!! It was so fun.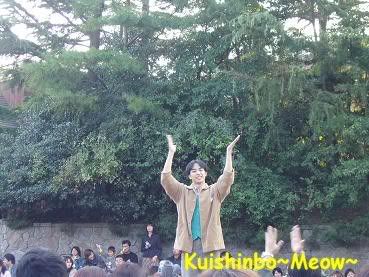 Then, a staff came to teach us how to clap when the show started to welcome the parade.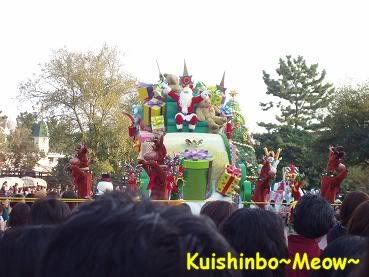 Yeah!! Finally it started. I love the parade in
Tokyo Disneyland (TDL)
more than
Universal Studio Japan
. Much more things to see.
Hohoho... Santa and Rudolphs are coming to the town~
Not only the kids, even the adults were enjoying themselves.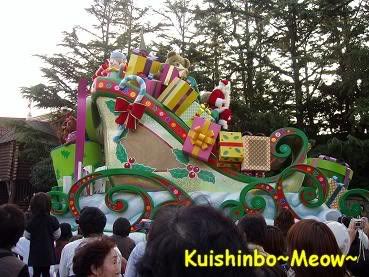 With stacking presents behind his cart.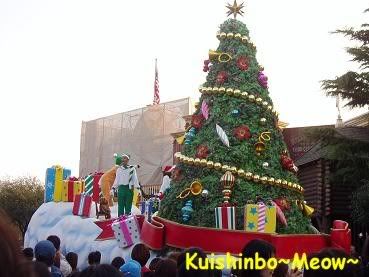 Of course, Christmas wouldn't be complete without a nice Christmas tree.
Ah~ big Bear Bear. I'm sure Wai Wai will love this one. Kekeke...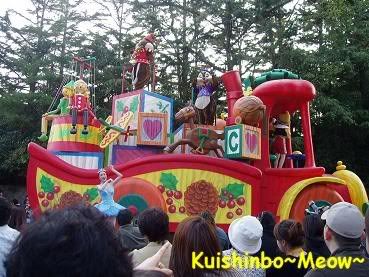 Fish Fish likes Chip 'n Dale a lot. They are the cutest chipmunks... so cunningly smart.
Oh... Donald and Daisy came with a big ribbon cart. With ginger bread men dancing around them. Ai yar~ wonder if the Shrek's ginger man was inside too or not...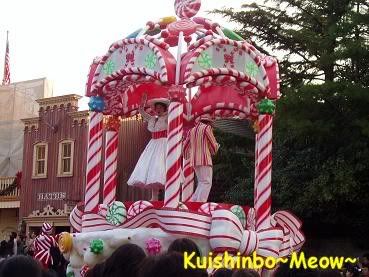 My Fair Lady
, the 1st movie of
Audrey Hepburn
that fish fish watched. Love it so much that even though I hardly could understand any English that time, I still never skipped it everytime the tv replayed it again.
Correction:
>.< This is not My Fair Lady. I gave the wrong info. Should be Mary Poppins. Thanks Nina a lot for telling fish fish this. *shame shame*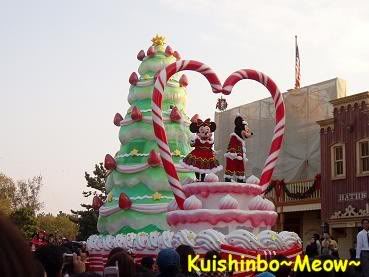 The main casts of Disneyland, Mickey and Minnie were in the finale of the parade. Cute red!!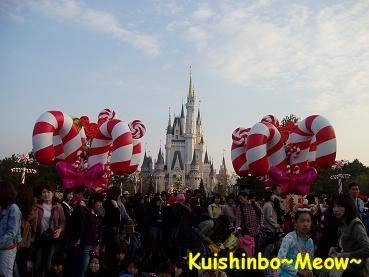 After that, Kakak and me rushed for
another stage performance
in
Tomorrowland
. On the way, we thought the Cinderella Castle looked really cute in between 2 bunches of BIG candy sticks. But the crowd?? Headache...
We were lucky enough to be there 45 min earlier be4 the show started. We actually went there in the noon time, but we were rejected outside as the show was oledi full with audiences that time. And the staffs rejected us and the other not allowed to in audiences with quite a rude way. Which was a very phenomenon to be seen in Japan. They said we need to come 30 min earlier. Hmm!! Now we are 45min earlier... still got any excuse or not??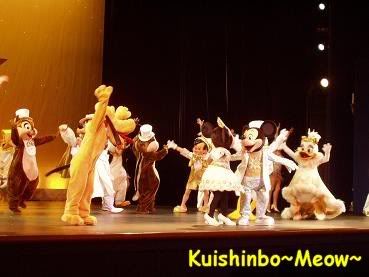 It was a very nice show. It was kind of dark. Didn't able to capture much nice pictures. Here were the two which fish fish think still ok. Lovely costumes!! I love the combination of the white and gold, made it feel more elegant.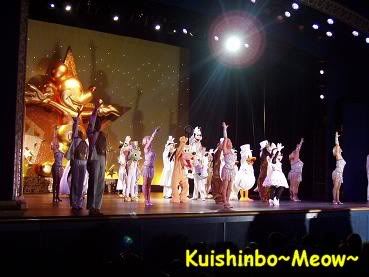 The finale of the show. Nice~
When we were leaving the place, my my... a long queue was waiting for the final performance of this show for that day. Which was in another 1 hr later.
We rushed for another performance... again! Kakak n me got the seats for watching the Christmas Stage Performance that we didn't enjoy in the noon time.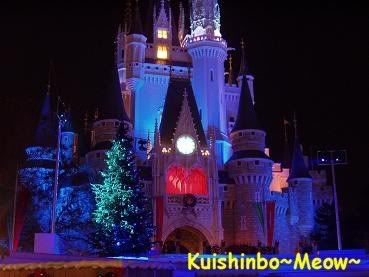 This was how the stage looked in front of our seats. Great view huh!! So glad we went for the lucky draw. Shiawase~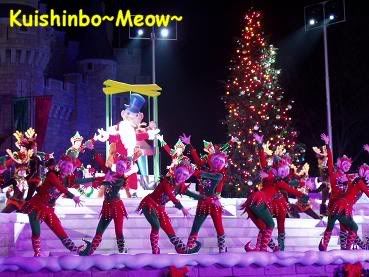 The performance was based on a story bout giving a 'Surprising Present' to Santa.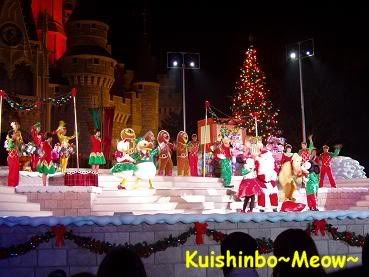 It was definitely much nicer than afternoon with the lightning effects... and of course, no burning sun on your face. What more, a very clear view with no blocking in front.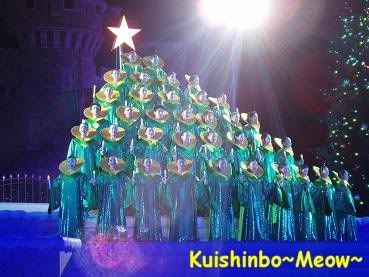 Among the performance, Kakak n me loved this part the most. The idea of using pretty gals to form a Christmas Tree. Brilliant!! The tree grow higher and slowly up to the sky. Gee...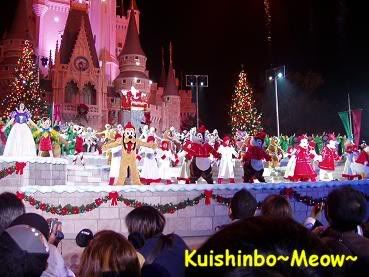 The finale definitely a very good one. Something that is very worth to be a nice memory.
To be cont...