Kakak in Japan (Pt 15, Nov 5)
Headache! Headache! I got a headache problem with my pc today. Been dealing with it whole day. Tomolo can't do anything... need to wait till Monday. Just wish me luck that I can settle it on Monday. *sigh*
The 3rd part will be short with words. Just please enjoy the pics at the moment. Will update the details later.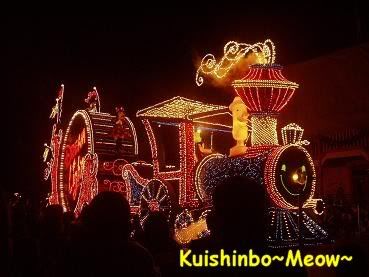 We waited for the night parade. This was the first car. The parade was really good.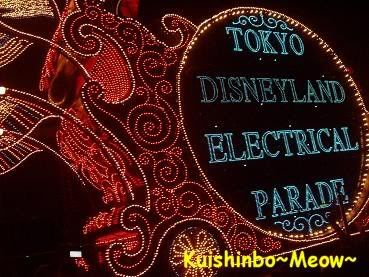 It's called Tokyo Disneyland Electrical Parade.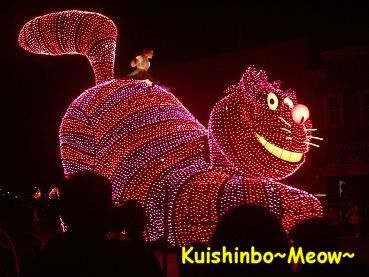 BIG Meow Meow~ Oops, can anyone tell me what movie was this? No idea.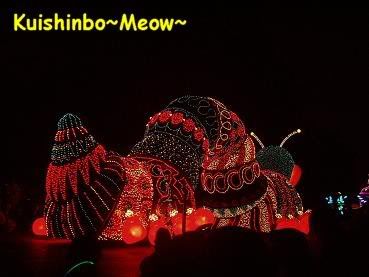 This might be one of the character in Bugs. Hmm... I just love the wriggling way of it with so many colourful lights. Cute~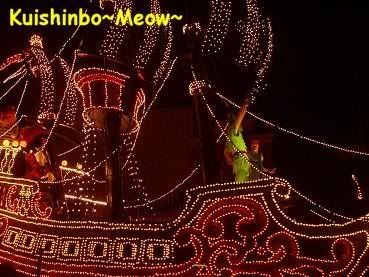 Peter Pan! Never wanted to grow up in his Neverland.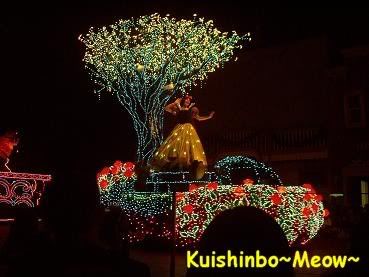 Oh yah! For sure we wouldn't miss out the Snow White in Disneyland. :)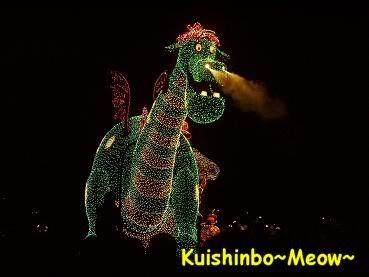 I love this green dragon, though I dun know which movie was it too. :P So outdated with movies. *terrible* When the nose blown out white mist, just making fish fish excited. Kekeke...
Ah~ Beauty and The Beast. I really like all the little characters inside. They are too adorable~ "Shall we dance? Shall we dance?!..."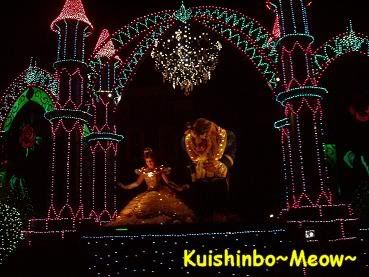 A blur pic of the main casts in the movie. The Beauty... and... the beast.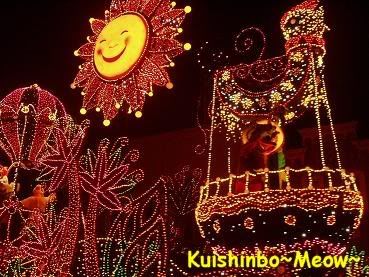 Ok, lousy fish oso dun know what movie is this? But I like the sunny smile.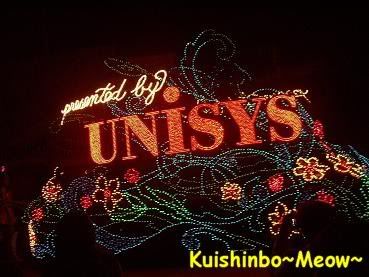 The parade was presented by Unisys. Well, it was a different feeling from the noon parade.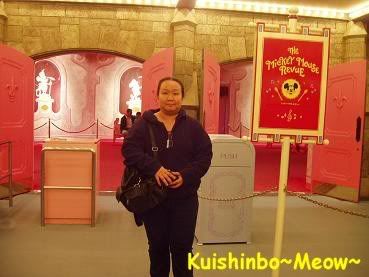 Kakak wanted to go inside for the Mickey show, but we were kind of constrained with the time. So have to give up this one. A memoriable pic better than nothing.
Instead for this one, we ended up lining up for omost 2 hrs for the Winnie the Pooh Ride.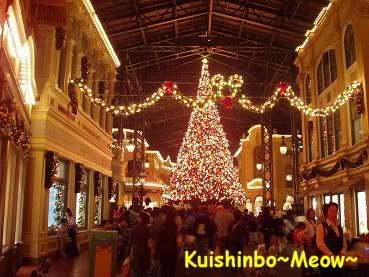 A view of the well-decorated Christmas tree in the middle of the Bazaar Street.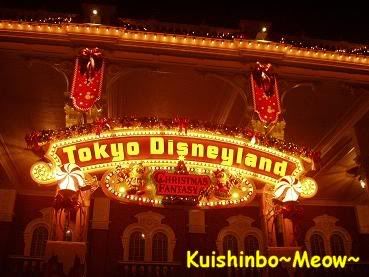 Lastly, we had to bid farewell to our Christmas Fantasy in Tokyo Disneyland.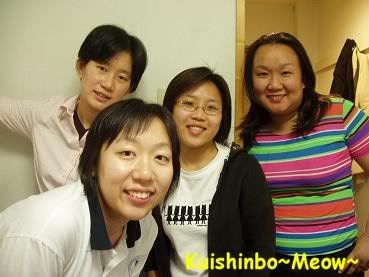 That nite, when we reached back to Hui Wen's place, my 3 gal buddies came to greet us for a short while before we zzzzzz....
4 leng lui... Kekeke... Front: Hui Wen. Behind (left to right) : Hui Min, Chor Wai, Kakak. You know what, me and the three gals, our name all have the mandarin pronunciation 'Hui'. What a coincidence.
Monday, new topic for Kakak in Japan back in Kyoto. ;)
Tata.