One day in Kota Kinabalu (Pt 2, 4 Feb)
It's CNY Eve today. Mum is busy cooking in the kitchen now. We are going to have reunion lunch. Then later, will go up to Serian to help my mum to get some nice foods from grandma... Kekeke, 2nd round reunion dinner then.
Ok, going to finish my KK post today.
Universiti Malaysia Sabah
In the evening, after the Philippino Market, Andy and me went to UMS.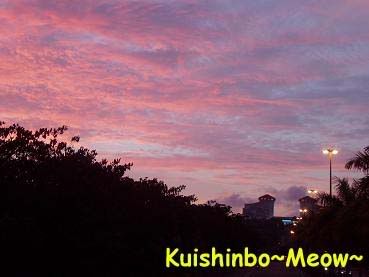 An evening view of the main entrance of UMS. The far behind dark buildings are the UMS Canselori.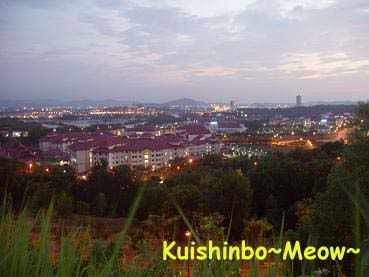 We went up to the highest students dormitory to have a view of the whole UMS. Too bad a bit foggy, so couldn't see Mount Kinabalu.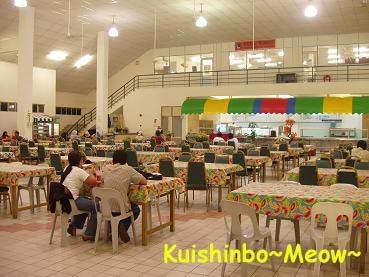 Andy's favorite canteen. He said the hygiene standard of this one was better. The canteen was very empty that time, as the students all went to attend their lecture oledi.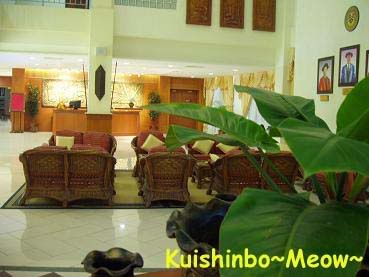 Does this look like a hotel lobby to you? Kekeke... it was the UMS canselori lobby.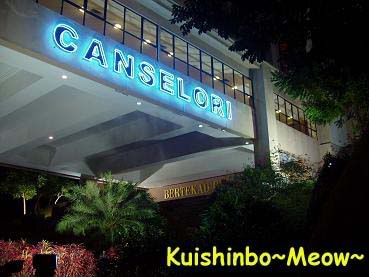 A close up look at the outside of the building.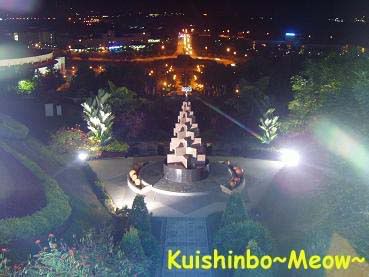 And if you go to the middle of the 1st floor, you will see the building was exactly in one straight line with the main road to enter the university.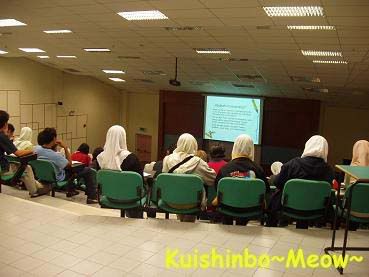 Before we left, saw a lecture hall was having class. Very carefully I tried to make a snapshot. Tang Tang!! Not too bad huh... Reminded fish fish of her UKM's life so much.
We then finally got Wai Wai after failed to connect her for the whole evening. Man~ how glad I was to be able to meet up then. I bising her to treat me makan. :P
Wai Wai, Andy and me went for a late dinner first.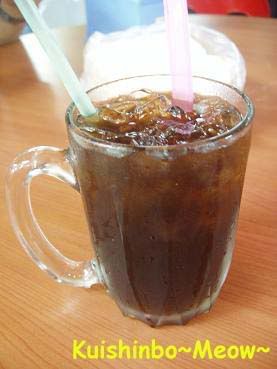 Three of us each had a nice glass of cooling tea. I forgot the name, though Wai Wai have told me a few times.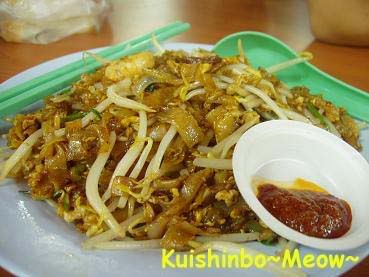 Andy ordered 2 plates of Fried Kueh Tiaw. Mine was the vegetarian version. It looks good? But the taste was only so so, a bit too mild. I had to add many chili paste to increase my appetite.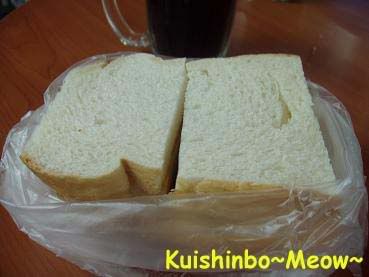 The place that we went was in Damai. They had this very famous kaya and butter roti (bread) there. Andy bought a few for us to try. Mmm~~ I would say I love the bread. So fluffy... yap, not hard to understand why this simple thing captures many hearts. ;)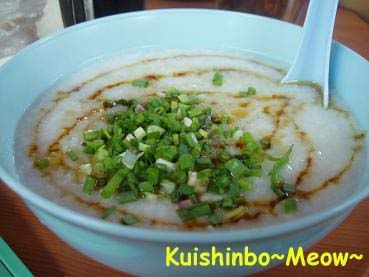 Wai Wai ordered century egg porridge. It was a big bowl. But seem to be too empty with filling. So, Wai Wai and me stared at the porridge with a suspectful look.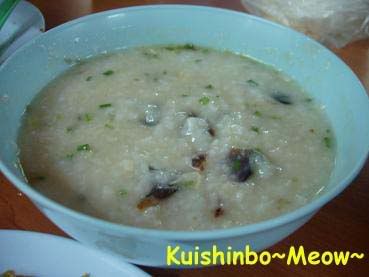 But hey! We were wrong. It tasted much better than its look. Just the other way round with the Char Kueh Tiaw. I dun eat century egg... surprisingly, this one was acceptable. But I had a little only. Let Wai Wai had more of the egg as that is her favorite. :P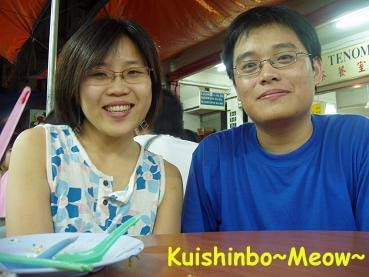 Hee... Wai Wai with her sweet smile... Sweet ler~
And Andy with his shy smile... must have been very nervous that time. Kekeke...
After that, we joined Wai Wai's frens in Legend for karaoke and celebrated her fren bd. Wai Wai n me sand a medley... Colours of the Wind...
And then... Fish Fish gone like wind... Phew~~~
Meow Meow is up tomorrow!