Matang Family Park (Feb 18, Pt 1)
After we came down from
Kubah National Park
, we spent a noon in
Matang Family Park
for a relaxing moment.
Bert Bert and
Ann
have reached the park much earlier than us. When
Eddie
and me reached the park, the guard was telling us our entrance fees have been settled. :P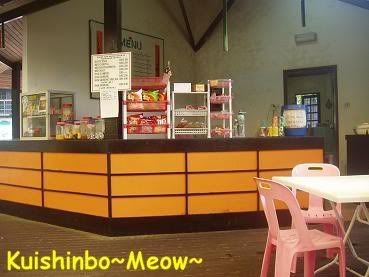 We found Bert Bert and Ann in the park's canteen. They've somehow bought some light snacks to munch. Ann was lying down on the bench for lunch, with her sunglasses on... heee... her way of enjoying sunbathe.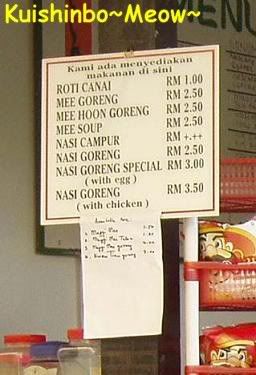 Then I went to make an order for the 4 of us. Surprisingly, the price of the menu very reasonable. So, we decided to try each of them.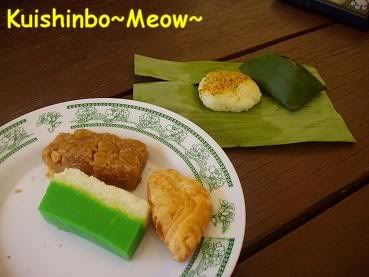 While waiting, we oso bought some kuih-muih. I only know the front right is called curry puff and the front left is called salad kuih. The other no idea. Among them, I like the curry puff the most though it was soggy. I usually like salad kuih using natural pandan juice, but not this one. It was made from the artificial colouring. The glutinous rice with grated coconut at the back was good too. The browny glutinous rice cake tasted the worst.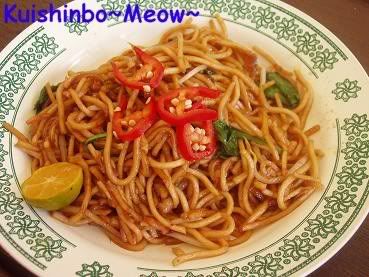 This is Malay style mee goreng. Ann enjoyed this the most. But I felt the ingredient was just mainly noodle and nothing else. Ok, I dun enjoy eating yellow mee.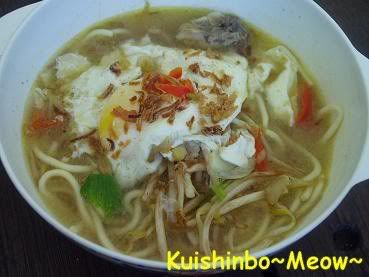 This is called Mee Soup. Well, the soup taste a bit too Ajinomoto... think the savory taste was mainly from MSG. But the half cooked egg was yum yum~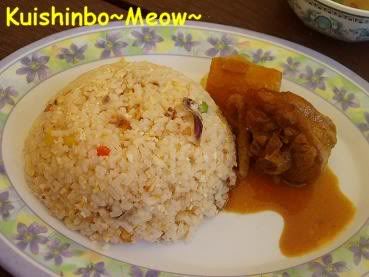 The most lousy dish of the noon. Fried rice with chicken curry. I actually ordered the fried rice with egg. They gave the wrong menu. Ar~ nvm, we just take it. Strongly not recommended.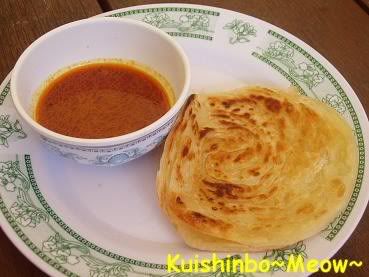 This roti canai looks like roti bom. Kekeke... first time I saw such a round roti canai. Well, taste alrite. Nothing much to comment.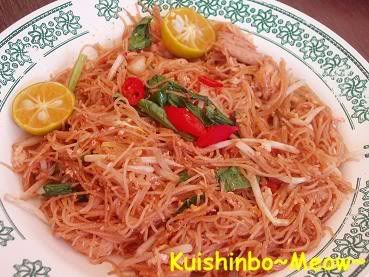 And lastly, a plate of Malay style Beehoon Goreng. Mmm~~ I like this dish the most. It was not as dry as the mee goreng. And got more ingredient than the mee goreng. Anyway, for a lunch of 4 people, we spent less than RM20 in a place like this, with friendly service, I was satisfied.
All 4 of us quite bloated, and we decided to have a good splash in the water.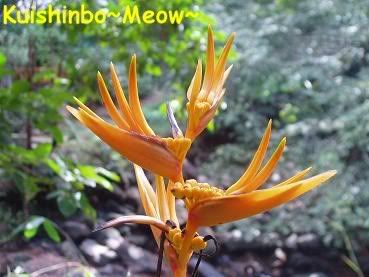 One the way, I spotted 2 flowers. First was this.
I think this one is supposed to be bird of paradise flower (also known as crane flower). But I'm not 100% sure, due to some unsimilar features that it has if compared to a
real one
. However, here's a bit about a real one. In Chinese, it is known as 天堂鳥花. In Japanese, it is called 極楽鳥花. All means the
bird of paradise
flower due to the resemblance to this flower. Its scientific name is
Strelitzia reginae
.
Strelitzia is an indigenous plant of South Africa where it grows wild in the eastern Cape. It is the city flower of Los Angeles. *iish* Lucky LA people. Yap, it is one of my favorite flower, in fact, this flower is one of my horoscope flower. (Yah~ call me a superticious fish, so what? :P) The genus is sometimes included in the banana family.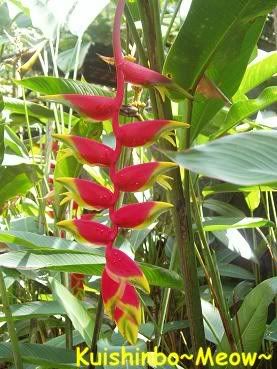 This is another fiery flower that we seen in Matang Family Park. It was
Sheau Kang
that told me the name of this flower many years ago. He said this is called Firecracker flower (鞭炮花). This one is different with the
Firecracker flower that I've mentioned previously
.
"Don't you think the flower looks like a long roll of firecraker?"
He asked me back when I asked him why the name like that. Yah~ it does look like huh~
Finally, time for soaking inside cold water. SHIOK!!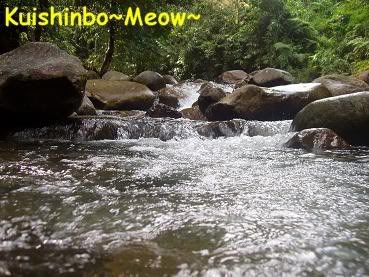 Some part of the water was flowing swiftly.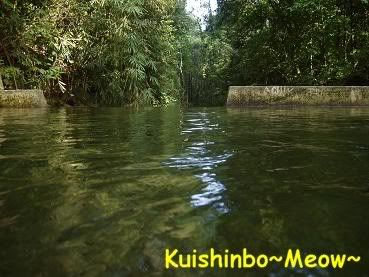 In a deeper part, the water getting still. Then, it past thru the opening...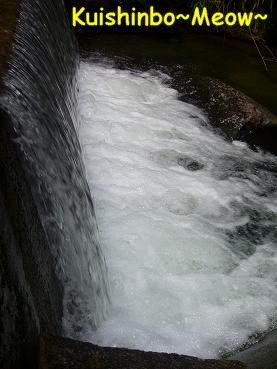 ...and formed a small man-made waterfall.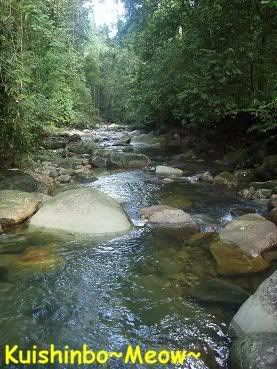 Beyond the waterfall, you will be able to have a very good sight of nice combination of clear water, big stones and deep green trees under sunshine. Every inhale that I did that time, was so full of natural fragrance. It made your lung intake more fresh air. I just forgot about all the bustle life for that moment.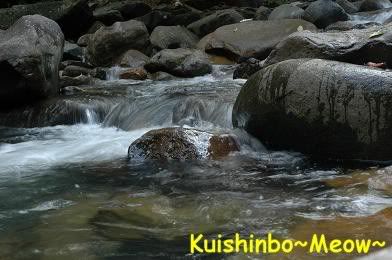 Pic by Ann.
Just dumped ourself inside the cold water. It made us jumped with the cold shock. After a while, our shocking brain perfectly cool down eventually.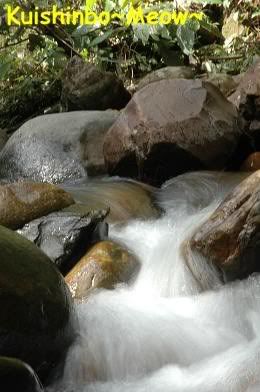 Another pic of Ann. Nice slow movement of the water flowing.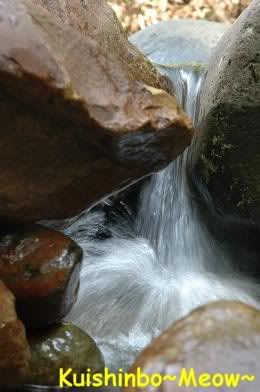 Another pic by Ann that I like. I like the moving water in between the still stones. :)
Heee... some of my meaningless snapshot. Dead leaves on the concrete ground.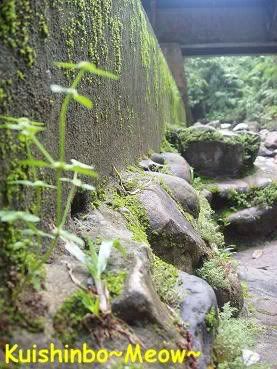 Green moss on some short wall.
Tomorrow, neither foods nor landscapes that I'll be showing. A topic that I seldom do... What?
You make the guess. Kyak kyak kyak!!
Have a peaceful April fool. :)