Fairy Cave (Feb 17)
Stealing time to rest before I start my next set of lab work again. :P
Fairy Cave in Bau
After finished renewing my driving license, we headed to
Fairy Cave
in Bau district. It was actually quite blur for me as I haven't been there for quite some time. And some parts of the road was under construction.
Anyway, glad to see this road finally... Cause I know we were on the correct track. This pic was taken by
Ann
while I was driving. Nice catch huh~ ;)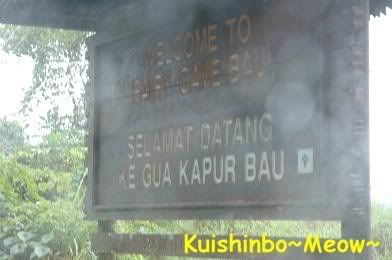 Welcome to Fairy Cave, Bau... Oooo~~ we were getting really near to it. (Pic by Ann).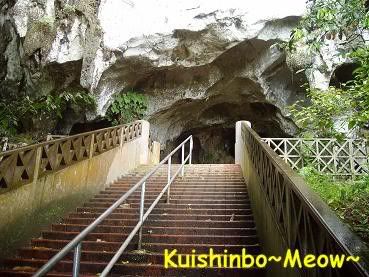 Then we climb the stairs, round and round... and finally we were omost near to the cave entrance. Not a high staircase though...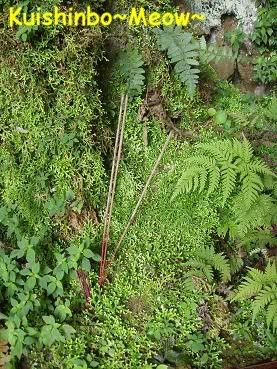 On the side of the cave entrance, I noticed some joss sticks were there. Hmmm... seem like some kind of praying ceremony have been conducted here.
Actually, there were myths about this Fairy Cave... but I dun really know them all, only heard one before.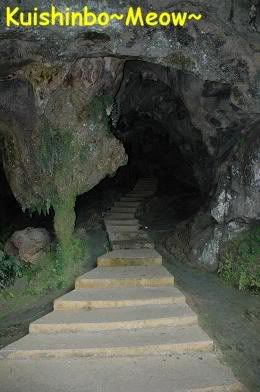 The staircase that led us to the land of darkness. Kyak kyak kyak!!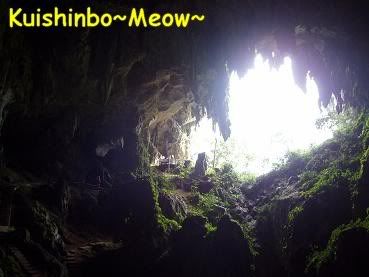 After a hard climbing (:P, ok, I was exaggerating...), we finally inside this land of mystery. It was actually not dark at all, as there was natural light came from outside.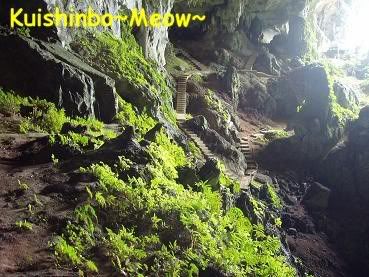 See the forked staircase? Yap, it was nicely built there to make the cave exploring an easy task. I owez have a strong passion towards caves. When inside, I like inhale the nice, fresh and cool air... while a mysterious environment embracing me.
Eddie
had a very sharp eyesight. He spotted this bat carcase. Think it has been there for quite some time from the skeleton look of the carcase. First time I see a real bat carcass actually.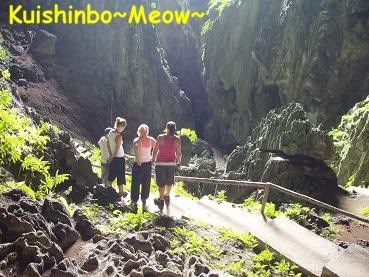 Later, there was a group of tourists joined us in the cave. But then, they left the place earlier than us too.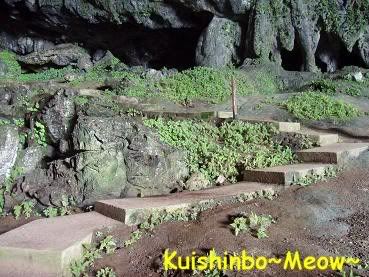 We continued with our little exploration in the cave. Each of us was so busy to concentrate on the things that we were interested. Fairy Cave is actually a lime stone cave. However, I think the stalactite and stalagmite inside this cave died oledi.
If you want to see a living lime stone cave, I would strongly suggest go to
Mulu Cave
in Miri. :) I know I will go back there again, but this time is to do the pinnacles climbing.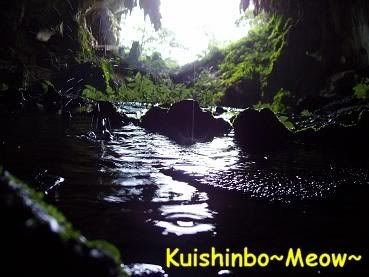 Kekeke... a tricky shot by fish fish. This was actually a pitifully small pit with some water inside. How do you like it? :P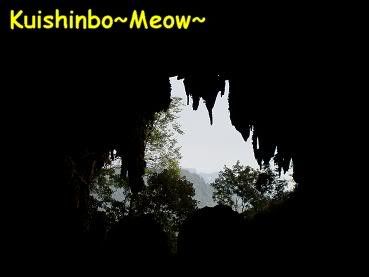 A shot to the outside of the cave.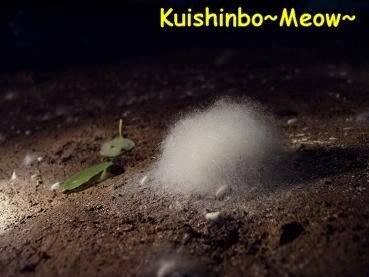 A very interesting new thing I discovered this time. Seem like some kind of ceremony was held there, as on the floor, a lot of rice grains were spreaded here and there. See this white mold? Think it grown from the rice grain. Pretty! Like a fluffy white cotton ball...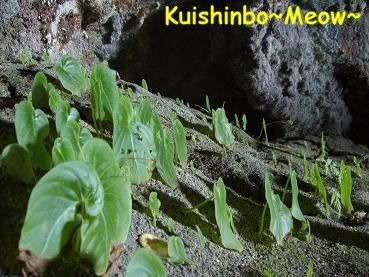 Inside the cave, it was not easy for normal plants to grow. However we did able to enjoy some of the unique plants. Like this one... a special plant that only have one leaf with a stem grows out from the middle of the leaf, and tiny white flower would bloom in the end of the stem.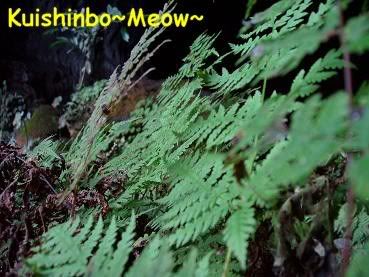 Ferns were easily spotted in the cave. A strong plant that easily adapted to tough to grow environment.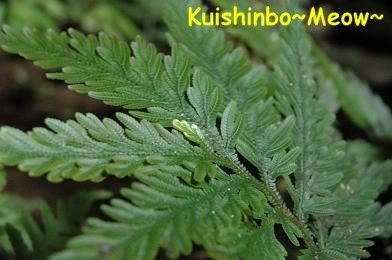 I think this was another kind of fern. A picture taken by Ann.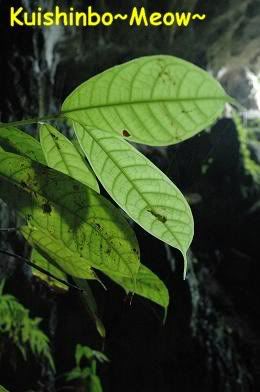 This was oso a pic by Ann. This plant looks more like the normal plants we find in tropical land.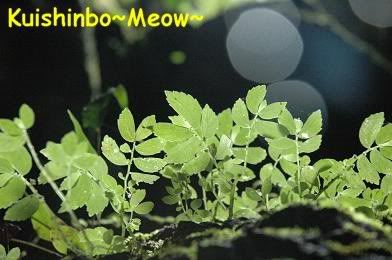 Last plant pic that I took from Ann's library. I don't know what plant is this. But I enjoyed the sunlight effect on the plant.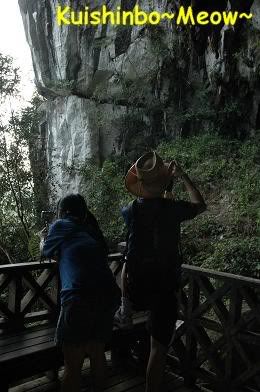 *iish* Ann silently took picture of Eddie and my back, while the 2 were so concentrating on taking pic.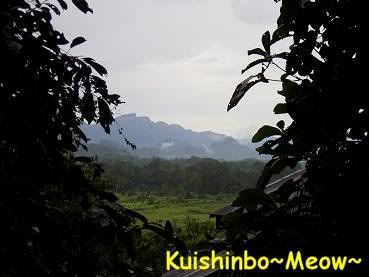 This was what I have taken at that moment. Hmmm... I wonder what was the pic that Eddie have taken.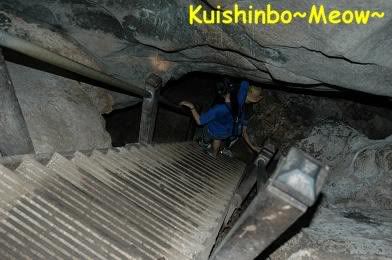 After staying there for around 2 hrs, we had enough... Ready to get down the steep wooden staircase. This is the part where you can feel the wind blows the strongest. I guess due to the narrow space of this place, the velocity of the wind change in this area. Very good kind of feeling actually.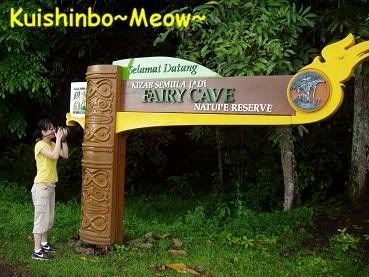 Before we left the place, kekeke... my turn to secretly take Ann's pic.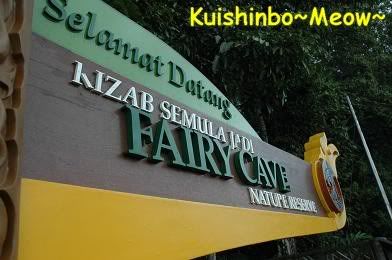 This was the shot by her that time.
Aarrgghh~~~ it was really nice spending time inside the cave, regardless of the rainy day. If you have more time, and the weather is nice, I would suggest you try to explore the really dark passage more inner to the cave as well... to get up to the top of the hill. ;)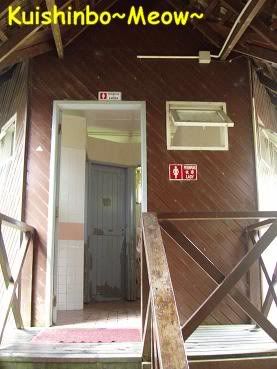 We then stopped by in
Wind Cave
, to make our very important call of nature. Well, the toilet cleanliness not too bad, better than some of the one in the cities... However, one thing I didn't like bout it, too many ants crawling. Though this time the ants didn't show up. Must be due the rainy day.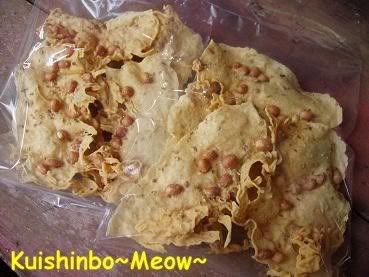 Before we decided to go back to the city, we bought some snacks to fill up our empty stomach at the Wind Cave stall. The gal at the stall told me this is called 'Penyet'. Anyway, it is a local snack. Iban people can make a very good one.
It was surprisingly cheap, in an area like this. One big pack was only for RM1.50. And the taste? Marvellous. In fact, one of the best fish fish have tasted. The taste and the texture, nothing to complain about. We were really regret didn't get more of this. *sigh*
Hey, those who stay in Kuching... if you are so bored next time in the weekends, why dun you consider go to Fairy Cave and Wind Cave to do a minor exploration? Btw, dun forget to grab a pack of Penyet. You will love it.
;) Muak!