When Monkey lost its 'Ye'??
Kekeke... Dear everyone, today I present my cute little monkey to you.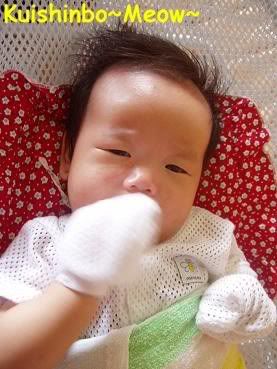 Oh~ see the very nice thick dark hair he got... when he was 3 months.
But wait, what if 'monkey' suddenly lost an 'e' and a 'y'?
.
.
.
.
.
.
.
.
.
.
.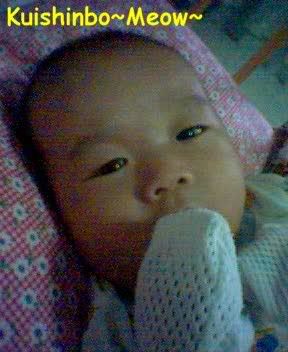 DANG DANG!! Its turns into a cute little "monk".
Muuuaaaaakkkkk!!! I love you dear~
Thanks Bert~ for the picture of Anson's latest hair style. (Where got the hair??)
p/s 1 : Gila weather today... snow and sun at the same time!!
p/s 2 : Gila me last nite, slept only at 4am. Extremely lack of sleep now.
p/s 3 : Gila samples... no matter how I tried, it just dun dissolve...
Instead you have no idea what is 'gila', it means crazy.
Yah~ I'm gila enough to use so many gilas today. And yes... I really need my bed badly now~
>_<