Hanami~ (Apr 9, Pt 3)
My new header! Meet Tanpopo (蒲公英), one of the
special flower of Sagittarius
. It is called
Dandelion
in English. Just taken the picture today. The more I look at it, the more I like it. So, I decided to put it as my header. Was trying 'blindly' to modify the header, glad I made it. :P
Anyway, today I'll sum up my Hanami~ posts with more flowers.
Uji River Hanami
I decided to cycle along Uji River as my 2nd round hanami, as the weather was really good on last Saturday.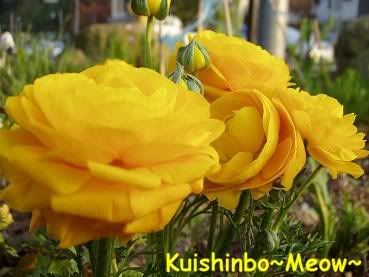 Saw this nice big yellow flower on the ground. It was funny to see its imbalance combination with its short stem. Yellow flowers, my favorite.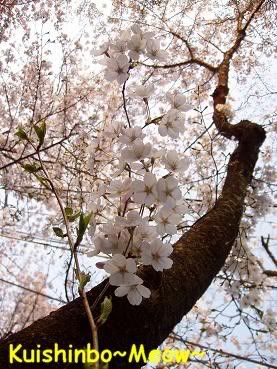 A Yoshino cherry tree with its artistically crooked trunk. Under the windy evening, the sakura were moving gracefully. The soft and light petals even floated in the air like a "sakura rain" sometimes.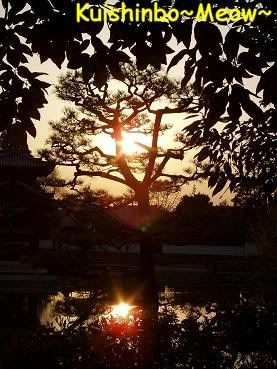 It was sunset moment. I was attracted by this scene, stand for quite some time outside the Byodoin (
平等院
) compound, staring at the sun until it went down to the horizontal line.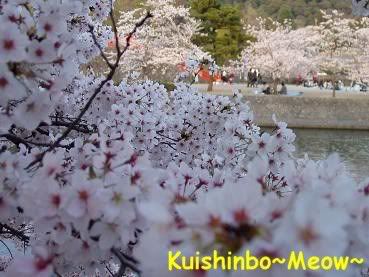 Regardless of the getting dark day, still many people having their picnic and hanami across the river. Well, it is quite hard to get your bums move when you are so comfortably enjoying yourself under these pretty trees, don't you?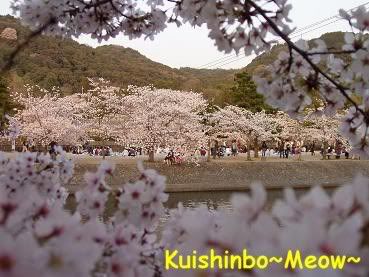 Not only the sakura trees was telling me spring is here, the 'new green' at the back also giving me sign of rushing out to see a new season after a strict cold winter.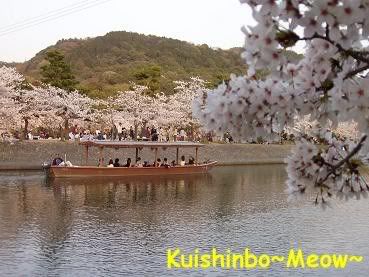 It is the best season to cruise along Uji River. Appreciating the calm and beautiful scene, while enjoying this commemorative moments with family and friends.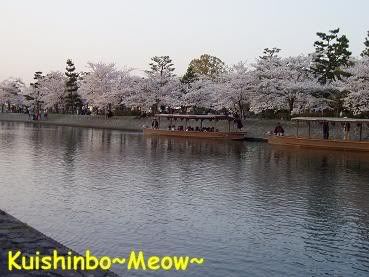 Tree by tree of sakura are lining up neatly along the long Uji River.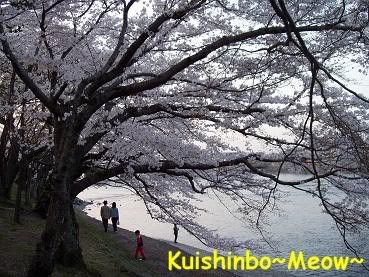 If it was not getting dark, I would definitely bring my story book to indulge slowly, letting my mind totally into a relaxing stage, while munching on my favorite snack. Yum Yum~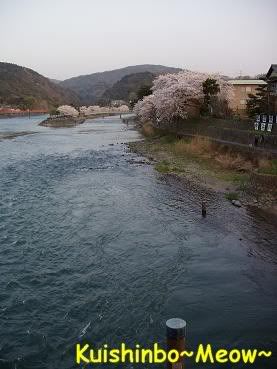 The hot spot for hanami in Uji, this Sakura park at the Uji River. Won't you want to come and have a look by yourself oneday? :)
Flowers of My Daily Routine
Lately, every morning, I will be greeted by some splendid flowers on my way to school...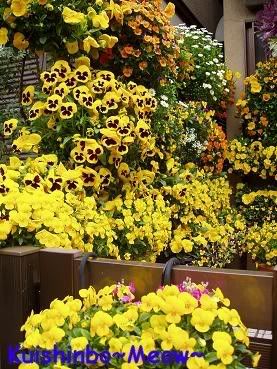 First, this small but nice garden of my neighbour. He takes really good care of his
viola
and
pansy
. I always looking forward for spring to coming in order to enjoy his little garden as well. Heee... have never seen his wife coming out to help him with the flowers. Among the full range flowers, he seems to be especially interested in yellow. ;)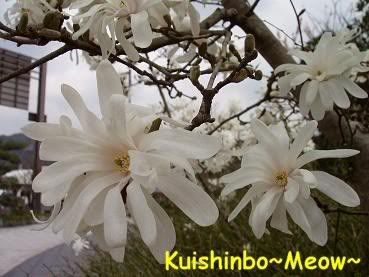 It is called Mokuren (木蓮) in Japan. Commonly known as Lily Magnolia (
Magnolia liliiflora
). It's a very beautiful flower, unluckily it only bloom in a few days. Here is a picture of
maroon mokuren
.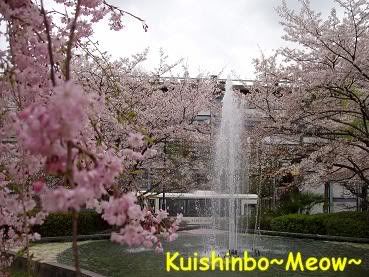 When I reach school, the sakura and fountain inside the compound always giving me a warm feeling. Too bad, this will be only for a week. Soon, sakura will be withered away... The fountain will be in sleeping mode again after the period. *sigh*
Sakura has a special meaning to Japanese as it is a flower symbolize a new fiscal year. April, the month of sakura blossoms, is also the month for a new start in working and studying. The sakura provides some kind of new spirit.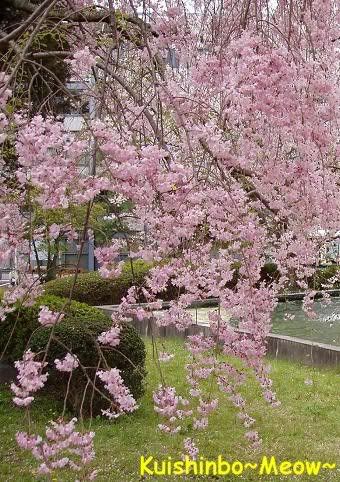 Shidarezakura (枝垂れ桜), a weeping cherry. Name aptly for its drooping branches that look like a willow. This sakura when become a big tree, is especially attractive with its pink waterfall-like branches.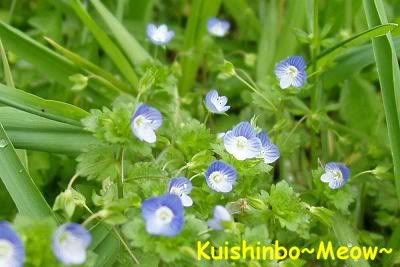 Unknown tiny violet flower in my school compound. The flower was not even 1cm in diameter. But if you look closely, it does resemble a viola.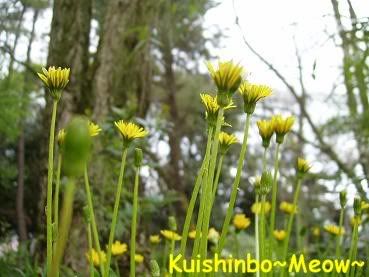 Finally, I end up my Hanami~ posts with my special flower, Tanpopo again.
I'm now waiting for the season when this flower ready to let go of her white angels flying high up to the sky with their fluffy wings.
Can you feel that Spring is embracing you? ^_^