Odaigahara (May 4, Pt 1)
We decided to go for a one-day trip in Odaigahara (
大台ケ原
), a very famous moss forest in the border line of
Nara Prefecture
and
Mie Prefecture
.
Angel
,
Patrick
, Sylvia and me, started our journey from 6.30 am. Patrick has posted it, for those of you who wants to know more,
please click here
. As shown
here
, the forest used to be very green in 1960's, but after 30 years, it has turned into something deserted, due to many reasons.
So, with the cute
White March
...
Vrooommm!! Here we go~
La la la~~~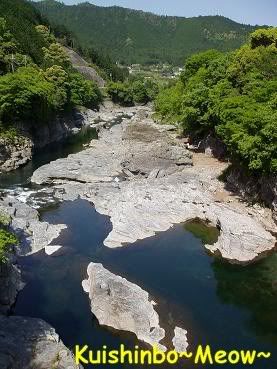 After we got out from the city, we started to have scene like this along the driving. It made one's lungs feel so refresh.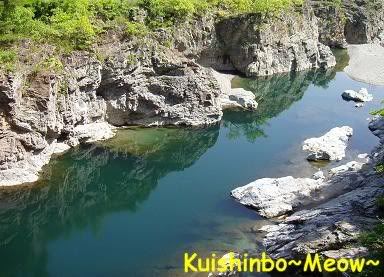 The water was still like a green mirror, making me wanna jumped into it. *just thinking*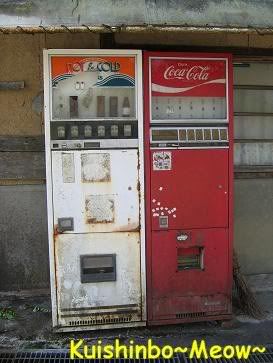 Pic by Sylvia.
Sylvia spotted these nice old not-in-operation vending machines. Looked so lonely standing in their place.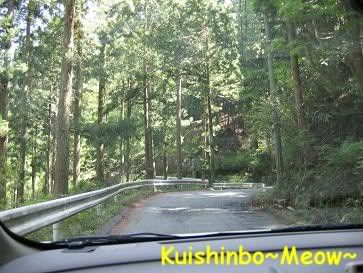 Pic by Sylvia.
The driving was not an easy one. For the way of going, I drove for around 5 hrs non-stop. The later half of the road was mostly very winding with the pretty "S" word.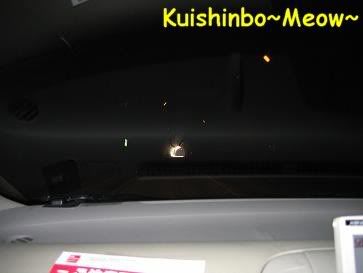 We past through around 20 tunnels. Man~ I really salute the tunnel system in Japan. It is something you wouldn't find in Malaysia for sure.
Slowly, we went uphill little by little until we were almost to the destination.
We couldn't believe our eyes with the long line of cars parking on both side of the narrow road, when we reached there at 11.30am. Crazy Yapunis! (Right, crazy fish fish and the gang too. :P)
Very luckily, we managed to take a very good parking when suddenly another car left the place.
We started our short trekking after rested for 30 min.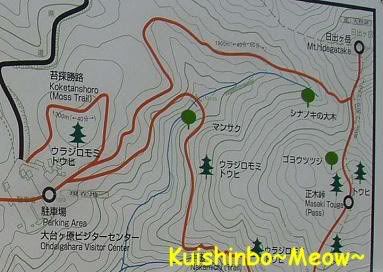 Odaigahara Visitor Center - Mt. Hidegatake, the path that we did for our trekking. We didn't go for more, due to constrained time.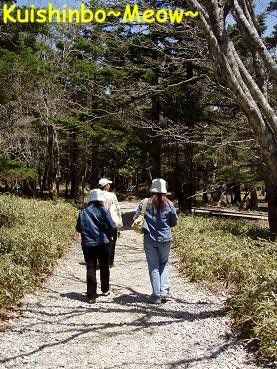 Hohoho!! The journey started...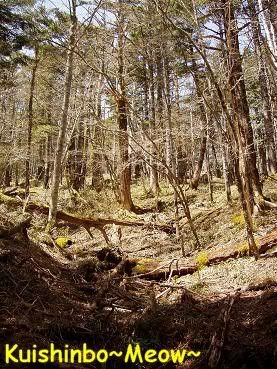 Soon, the scenery changed into something like this everywhere.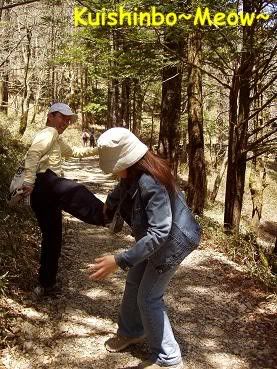 Duh~ the 2 big budak...
Patrick :
"Ah Cha~! Here go my Shao Lin Kick!"
Angel :
"Cheh~ Sap Sap water with my Hor Xin Gu Fist lar~"
Now, this is what we call 四両扳千斤? :P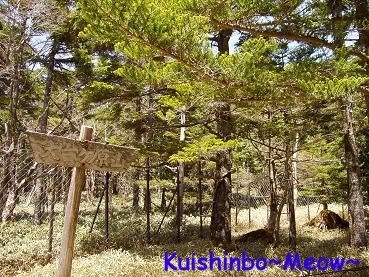 Some of the part were fenced for the rehabilitation of the forest. Deers are avoided from entering it to eat the tree barks.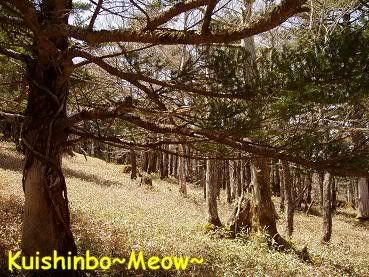 Only coniferous trees can be found here.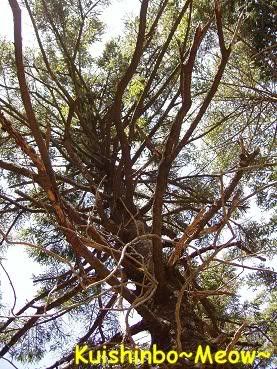 The died version of part of the trees. Just the trunk and twigs... so bald.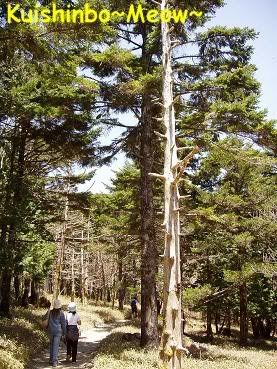 Kekeke... Angel and Sylvia turned into tiny dolls if compared to the trees.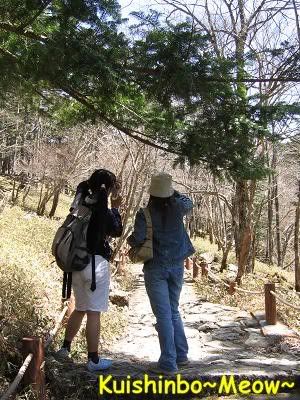 Pic by Sylvia.
Another bums-in-action picture that was taken silently by Sylvia on Angel and me.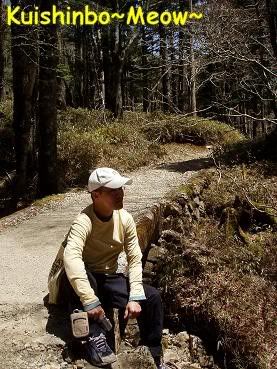 "Duh~ you girls ar~ can walk faster or not??"
Patrick was grumbling already, as we stopped too much for taking pictures.
"We give you enough time to rest so stylish, not good mer?"
I fought back. Hmm!
The result? We still ignored him and walked with our own pace. :P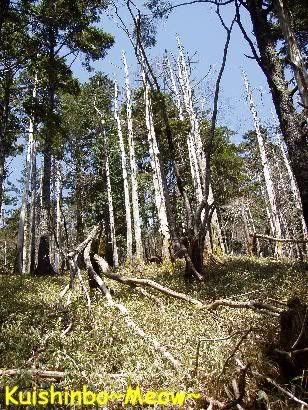 This is a place full of natural artpieces. Indeed, some of them were amazingly beautiful. The creation of nature.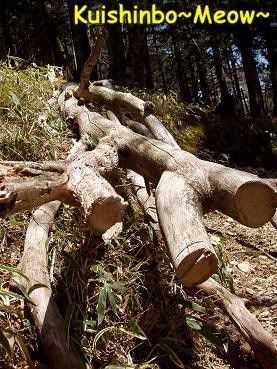 Many died trees have fell down in between of the green and withered trees.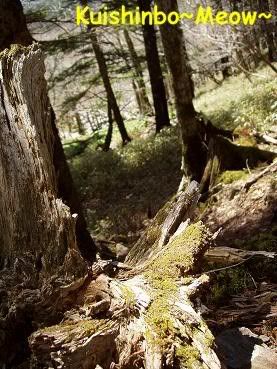 Ah~ Another great piece. I just love it.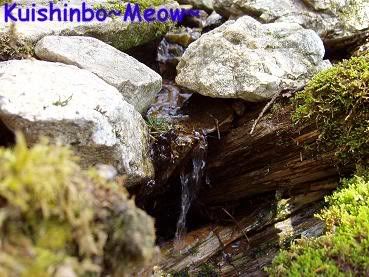 It was quite rare to be able to find a "waterfall" here.
Waterfall? Nah~ actually this is just some very tiny flow of water from don't know where. But it does look lovely, right?
Now, this forest is not just about coniferous trees, it is more than that.
That, will leave for tomorrow. ^_^