Kaiyukan (May 29, Pt 1)
Jun 1, a busy starting for the month of fish fish.
Jun 1, is Hari Gawai celebration back in my home sweet home. The time when I used to go with my papa to visit his friends' houses, eating those very yummilicious stuffs, as well as gulping down tuak. Yum~ I miss that.
Jun 1, the starting of Japan "No Coat, No Necktie" campaign... For saving energy. Kyak kyak kyak! Going to read news on TV tomorrow how the Japanese politicians will dress for this campaign.
Ok, June 1, my daily routine on blogging...
Kaiyukan
Kaiyukan
was quite crowded on that day, as it was a Sunday.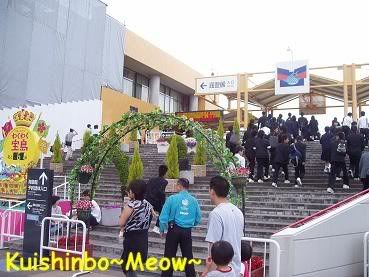 It is a norm in Japan that students whenever have school trip, they will wear uniform. This was the entrance for group visitors into Kaiyukan.
The entrance for individuals was on the left of this gate.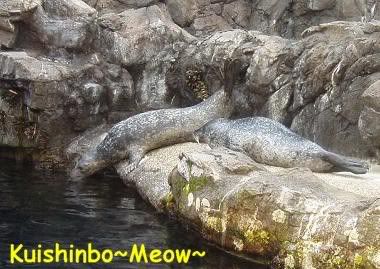 2 adorable seals decided to go down for a swim after a third seal came to invite them.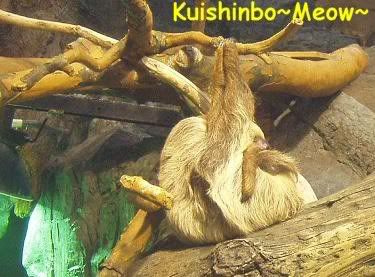 What a sloth! Man~ it didn't move a single bit with this position through the whole time. I wonder if its hand will feel numb or not. In Japanese, it is called "Namakemono", meaning "Lazy thing". Kihkihkih... aptly named.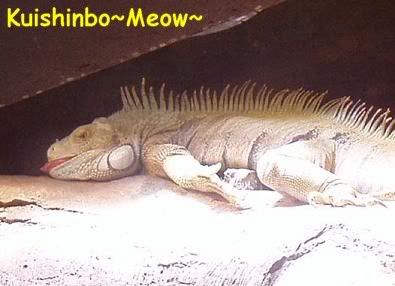 I never know iguana likes to show out its toungue until I see this one. I wonder why?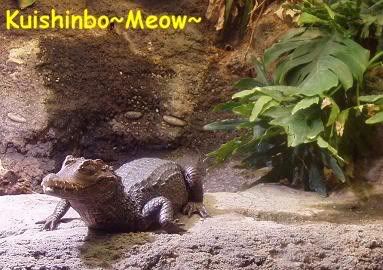 This crocodile is a "small" one, only around 1.2m for an adult. But has the toughest skin among all the species.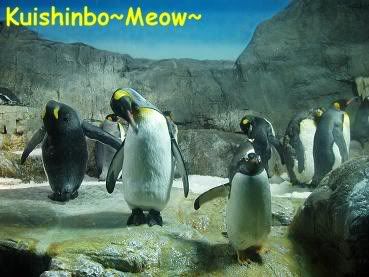 Fish Fish's all time favorite whenever I go to zoo. Pen Gin! Pen Gin!
You know what look most alike these cuties? Pregnant women with big ball in front. Kihkihkih...
The little penguin suddenly rushed to the front when it saw fish fish took out her camera. Muak!! You little creature, I wish I can kidnap you. Hohoho!!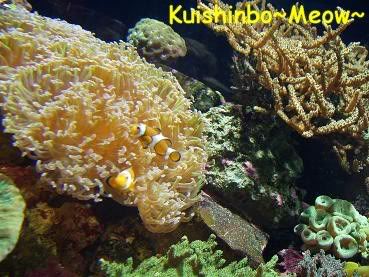 Nemo :
"Daddy, I wanna go out to play~"
Daddy :
"No!!! Just stay here and be safe. You know how much killers outside?"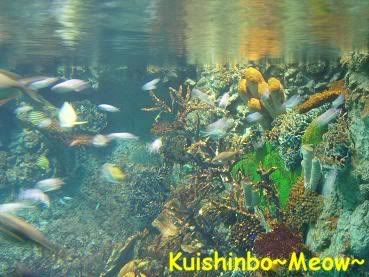 A nice man made coral reef.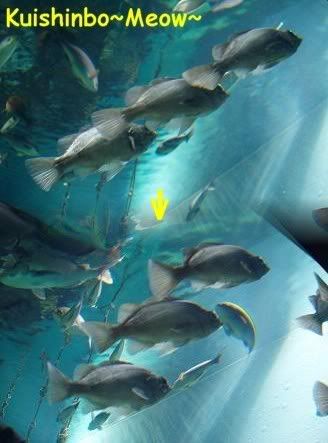 While browsing down from the top, I reached one of the big aquarium and spotted this.
Simply lovely, I never know fish could do such a splendid synchronized swimming, until I saw this Three by Three.
Oh~ Don't you just love "fish". :PbPb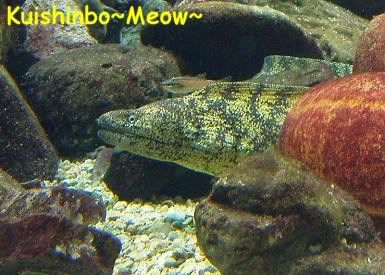 Some kind of eerie look eel. I wonder how did eel evolve from... Partly like a fish, partly like a snake... Dun tell me it is a product of "Snake + Fish" ar~ -_-"
But for Japanese, eel is something "yummy". They just love eel~
Eewwww~~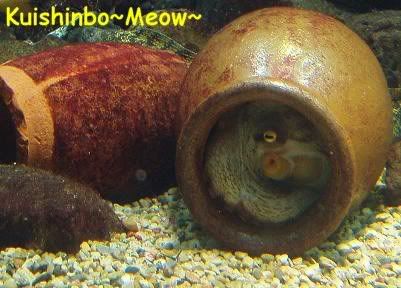 Another favorite food of Japanese.
"Guess who am I? I got very cute round mouth, 2 big eyes... I have many legs which if you try to bully me... I will make sure my legs suck well on you.""I'm truly shy, that's why I like to hide inside this nice pot."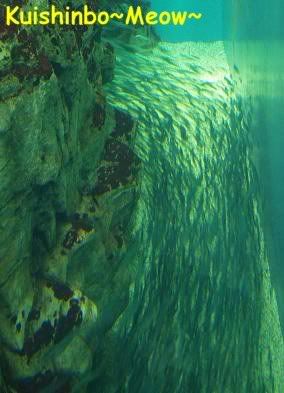 Do you know what fish are these?
Sardine.
Still remember few years back, when I first saw how sardine actually move in the sea... I was deeply amazed. Especially when this big group swim in circle non-stop with high speed while their mouths open big and shut, open big and shut...
See also I get tired for them liao~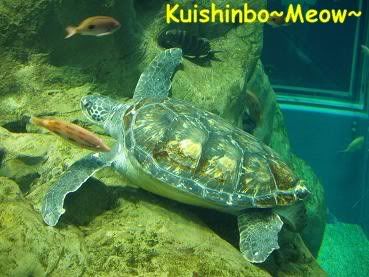 Hohoho!! Was lucky enough to spot a turtle having a short rest on the stone.
*Quick Quick take the chance to snap* *Happy!*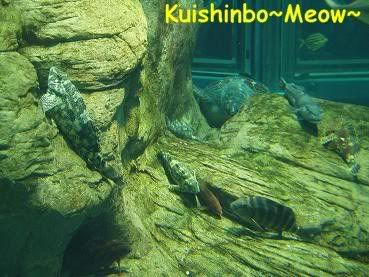 Seldom see fish that stay still like rock as shown in the picture. But then I think I noticed why... the colour resemble the rock colour very much... They must have tried to mimid the rock.
Ha! I'm calling them "rock fish".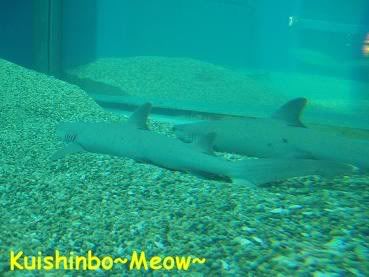 Also my first time to see still shark. Geee... are you two sleeping?
I just love Kaiyukan. And I'll be back tomorrow with more pictures about it. ^_^
***
Right, tonight I need to make some deep thinking, and try to make a good decision. (About what?) Secret! ;)
Tata~