Before and after Katrina was there...
See the beautiful picture below?
I was in this beautiful city - New Orleans, one and half months ago. The moment so memoriable for me...
I would never expect, a short visit of
Hurricane Katrina
a few days ago destroyed the whole city...
Katrina was gone...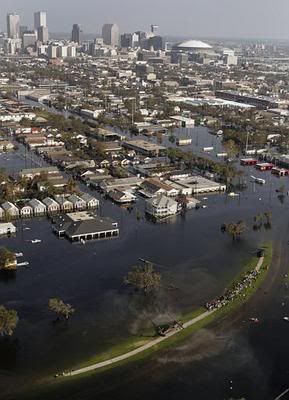 (
Picture source from here
)
With too many pains it left for this city.
It is painful... even to see the pictures...