Fish Fish New Glasses
Tee hee hee... after a few weeks of fugly spectacles on my face... Finally mummy sent me a new pair of nice glasses through EMS to me.
Ai yar~ this fish mummy ar~ Scare I am not fat enough... some more attached a pack of fried cashew nut by her and 2 big bars of nutty chocolate to me. Geee... I don't wanna think about the postal fee then.
Anyway... MUM~ I LOVE YOU!!! Muak!!!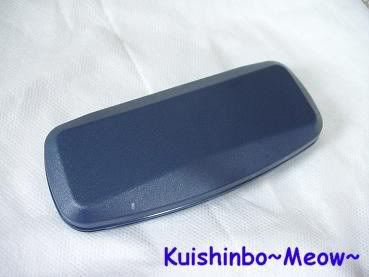 Hohoho... nice little deep blue case...
Inside...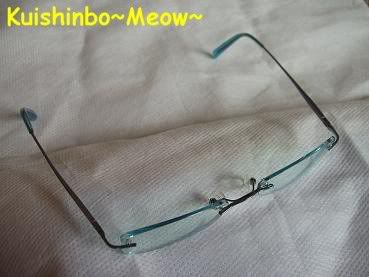 Wah~~~ nice nice... just my type of spectacles. Light, frameless... what more... BLUE~~~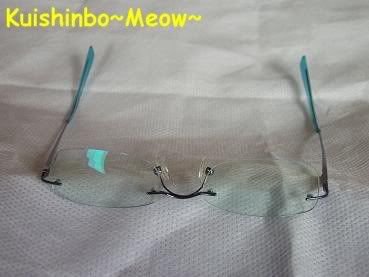 See... even the lenses are BLUE~~~
Heeee... I guess the lady really knows my taste already after she has been doing glasses for me for 12 years.
Lovely choice!! Thanks.
Imagine how fish fish looks on this glasses? ;)