Lenggang Lenggang Kangkung~
Woohoo!! Fish Fish was so excited when I spotted this precious in Takashimaya supermarket.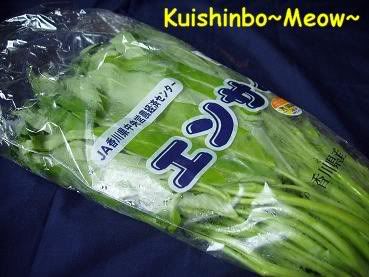 KANGKUNG!!! My lovely
KANGKUNG!!!
for only 98yen!!! Unbelievable!!! (Kangkung = Watercress)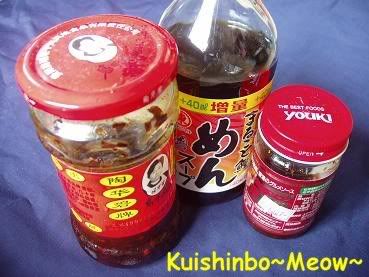 I don't have belachan with me. So, I decided to do a bit of modification.
I used the 3 ingredients on top to blend for making the paste.
Also, I used half pack of dry instant noodle...
After mixing everything...
Within 10 minutes...
.
.
.
.
.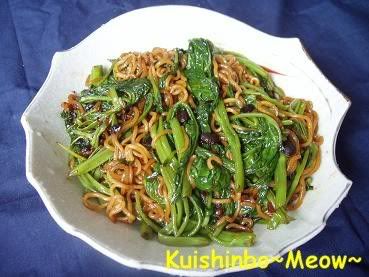 Hohoho!!! Fish Fish proudly present her Kangkung Mee Goreng.
The taste???
You gonna fall in love with it like fish fish dish. ;)