You are SQUARE!
I have heard rumours saying you can be square since few years ago. When I heard the rumour for the first time, I was like,
"Stop bluffing, ok?"
But then, when the rumour heard not only once, but a few times, I started to believe it might be true. I didn't go to the internet to search if you are true.
Still, I was skeptical about it.
Finally, I saw you with my own eyes. Man~~~ you are... SQUARE!!
I've met your round or oval relatives, with smooth or striped skin, even the flesh can be red or yellow...
But I must say, I am still impressed to see you in... SQUARE!
.
.
.
.
.
.
.
.
.
.
.
.
.
.
.
.
.
.
.
.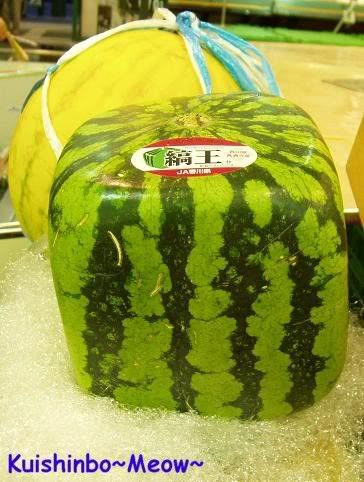 Nice to meet you, SQUARE HEAD! ^_^