Short Trip in Yamanashi (Pt 1, Aug 11)
After
challenged Kitadake
, we headed to Yamanashi to find a camp site for overnight.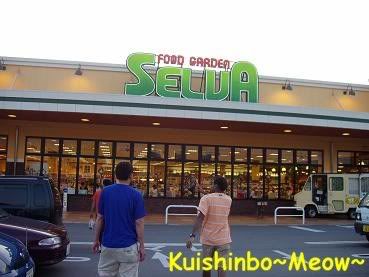 On the way, we stopped by in this expensive supermarket to buy things for BBQ tonight.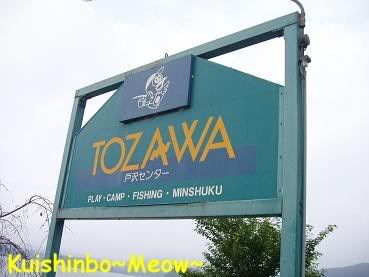 It was very dark already when we finally found this
Tozawa Center
. (Pic was taken the next morning)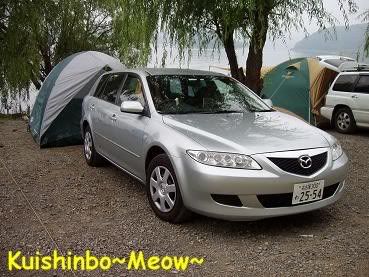 This was the car that we rented for this time.
Mazda Atenza
2000cc. The car was just ok, not really my cup of tea. The engine was not as strong as a 2000cc. (Pic was taken the next morning)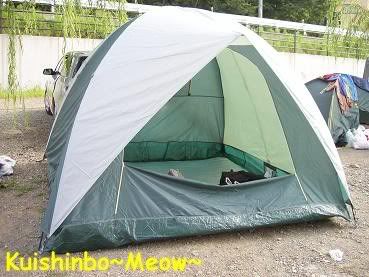 This was Ray's tent. He bought it for 6000yen during sales. Very good deal. We only had 2 mats, and the ground was quite stony, so Ray decided to sleep in the car and let four of us slept in the tent. Such a sacrifice. Thank you.
We slept quite early that night after a messy BBQ in dark. Lesson learnt : Never do BBQ in dark. :P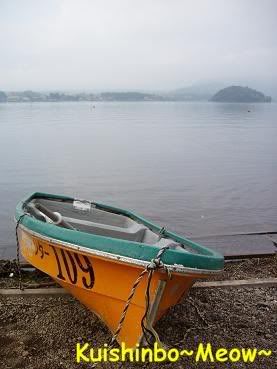 The next morning, I woke up earlier. However,
mmulibra
was even much early. He has already gave a good shot session around the area when I was just going to do so. Ai yar~ early bird gets the worm.
Nice morning to be greeted by the calm Kawaguchi Lake. Unfortunately, it was not a good weather day, low visibility, so we couldn't see Mount Fuji.
Quite a waste.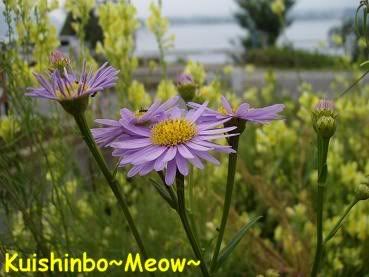 However, it was a pleasurable moment to see beautiful flowers.
Purple...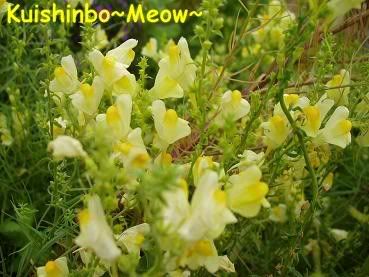 Yellow...
with fresh and cooling breeze.
I couldn't help myself but to take the moment to read my favorite cook story relaxingly, while waiting for the others to wake up. While reading the story, it brought back so much of my sweet memory. :)
They finally woke up. It was time to pack up.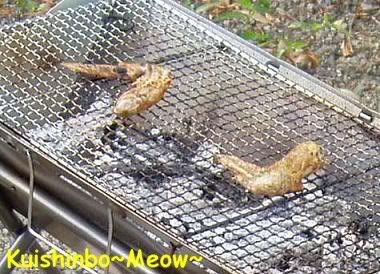 The leftover chicken wings from last night. Poor wings, were left alone in the chilling night. Their destiny? Into the dustbin.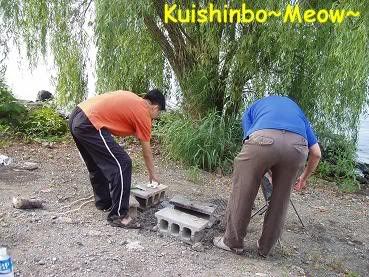 These were the 2 who brought them to their destiny. :P
We had simple breakfast.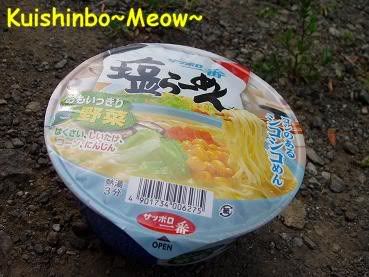 I bought a bowl of this Sapporo Ichiban Salt Ramen the night before.
And put a lot of leftover mushroom and asparagus inside it as extra topping.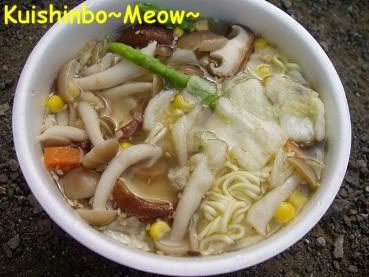 Once open the lid... man, the nice smell really made my stomach grumbled so hard.
Chomp chomp chomp... even until the last drop of the soup.
*burp*
We felt totally recharged after the breakfast.
It was time for us to tour around Yamanashi.
I was here 3 years ago, with a Swedish friend, to climb Mount Fuji. Never thought I would come back to this place again. :) Quite a memory flash back for me.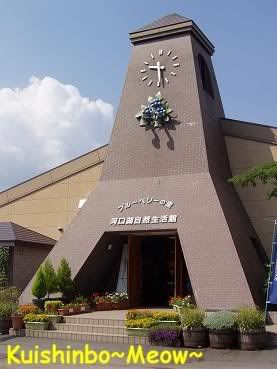 We saw a Blueberry Park. So, we stopped to see what was going on there.
We didn't see much blueberry on the plants. Guess the nice one we have to pay extra money for it.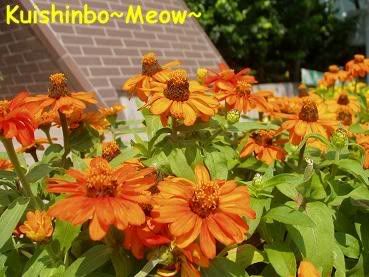 However, there was some nice flowers to spice up the trip. I love this orange colour. So nice under the bright sun.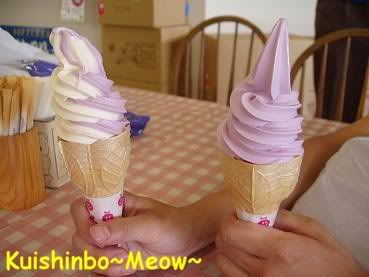 But, all of all, it would not be a complete without a try on fresh blueberry product.
The blueberry ice cream captured our attention...
We either chose blueberry and vanilla mixture, or pure blueberry soft cream.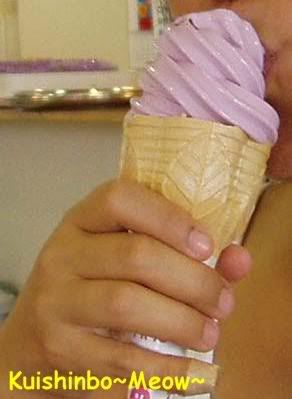 *yihiks* Fish Fish like blueberry a lot that she decided to take the blueberry soft.
Mmmmm~~~ it melted in my mouth, went down so smooth into my throat, soothing my dehydrated body. The blueberry fragrant stayed inside my mouth for quite some good time before it was vanished by other foods. :P
Yum Yum~
to be cont...