Black Magic
Ai yar~ I've been putting on a lot of weight lately. Didn't even want to see myself in the mirror. I feel so ugly.
Yesterday, I started my diet programme again. Balance diet and exercises. Must try to loss enough weight within these 3 months. My study, my saving... tsk tsk tsk, what a busy year end.
Yosh!! Ganbarimasu!!!
So, wouldn't be much fancy yummilicious that I'll be taking for the period. But maybe substituting with fish fish rojak style of cooking. :P Don't know yet. Will see how.
I still have loads of travelling posts to finish up. -_-"
Meanwhile, today I'll just do a short one.
After finished gym last night, an interesting stuff caught my attention.
So, I bought it.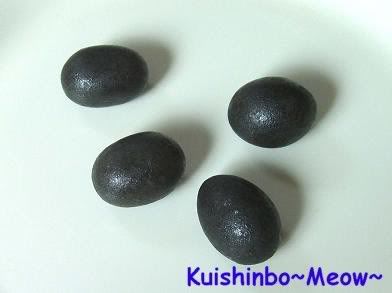 Any idea what are these black oval thing?
Does it look appealing to you?
The truth is...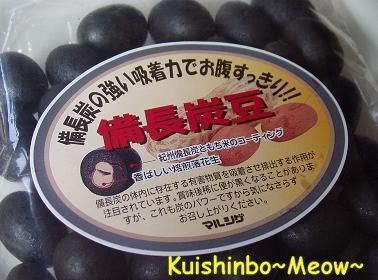 Tra la la la... May fish fish present you Charcoal Bean.
Yap, the black colour coating was blended with charcoal powder.
I was really curious how would it feel to eat... charcoal.
In Japan, frequently charcoal is used to absorb unwanted smell, if you still remember we learnt that in high school too.
But, to absorb unwanted waste produced by our digestive system? Ha!! It sure attracted fish fish to try.
It even quoted,
"Your feces might be black. Don't worry, it is the power of charcoal working. Feel free to eat it."
Gee... black feces?? I have yet to prove it.
Anyway, I popped 4 into my mouth this morning. It taste just like normal bean. The nice fragrance of peanut inside matched well with the crunchy black coating. Couldn't sense any charcoal taste. They should put more then. Ha!!
I still have a lot in my fridge... anybody want a try? ;)