Snow, SNOW, SNOWWW!!
Yesterday was a terrible day for me. It made me very down the whole day. But then, I've prepared for the worst, to take the whole thing by myself. Well, I am just waiting for the reply, but until now, nothing. I guess the silent means the answer.
However, I feel better today. The weather kind of making me feel a bit better. Well, fish fish, you got to be tough in facing this.
The 1st thing when I woke up, I saw something white outside my opac window. So, I opened the window to see what was it.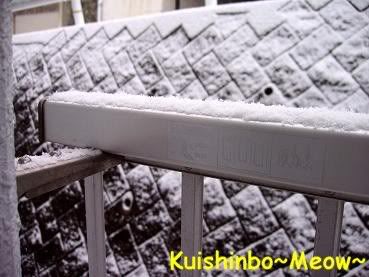 SNOW!! OMG... the balcony frame was stacked with snow.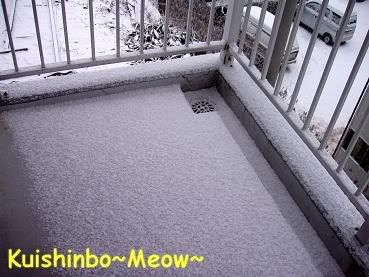 Once open my door... Man~ 1st time have snow even on the corridor.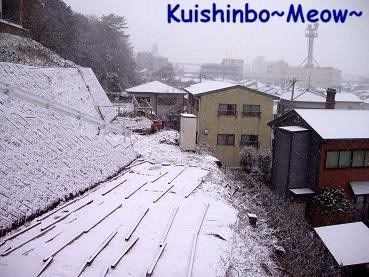 My neighbourhood was covered by a white layer. Look so different.
I had to give up on using bicycle. Decided to take train to school instead.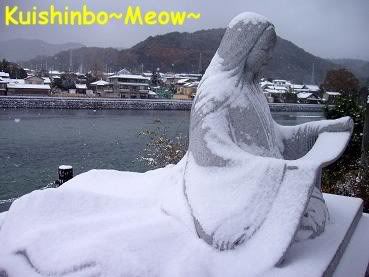 I walked through the lonely Murasaki Shikibu.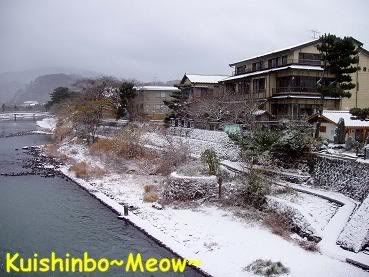 She always sit still guiding the Uji River. Only that today she has a very white layer of clothing.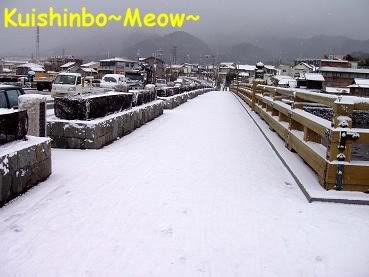 The road that I always walked through... seem to be extra quiet today. Not a single person on it... making it so white.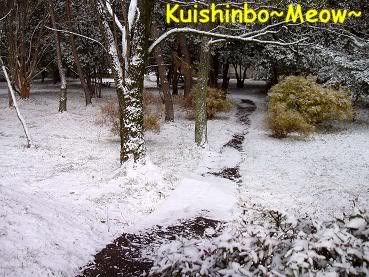 Even when I reached the school... the wood in front of my lab has a stroke of mystery on it. First time to see it looked like this.
1st time in 5 years in Uji, I experience such a heavy and long life snow.
Hmmm... a memory for me to remember.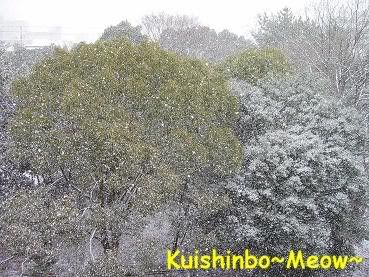 Snow... Snow... Snow...
It still snowing now when I finish this post.