Karaage
Karaage, one of the most common dish in Japan. Almost every party you will see karaage is served.
So, what is Karaage?
It simply means deep-fried meat.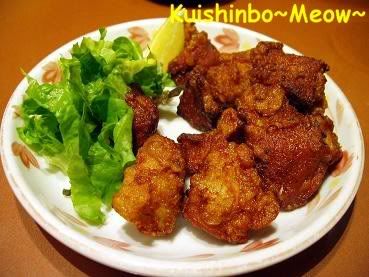 The most common is this... Chicken karaage.
Usually, meat of thigh part is used.
The freshly fried crunchy outer layer gave a very good contrast to the juicy and soft inner part.
One of the greatest dish to Kanpai with your drinking companions while biting these heavenly yummy chunks.
So, beside Chicken karaage, I found out in my food adventures that there are another 2 great Karaage.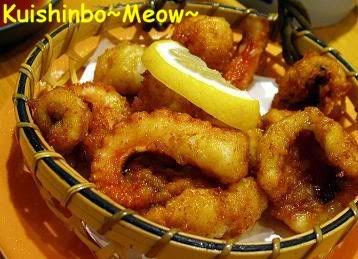 The Octopus karaage. Highly recommended.
I tasted octopus sashimi, and I don't like it.
So, I gave a try on the Octopus karaage to see if it gonna change my concept of it.
My comment is : THE MUST TRY!!!
Gosh~ the texture, the fragrance, the taste...
No complain.
It was fried until golden crispy on the outer layer, yet giving one a great pleasure it munching the chewy yet breakable inner part of it.
Even thinking about it now making me salivating. I must say the seafood in Japan is great because of this dish.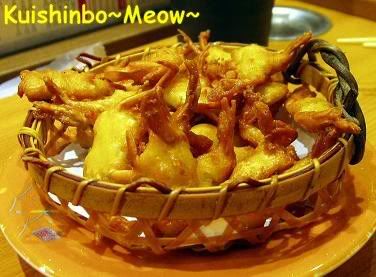 The next one.
Can you figure out what are these little creatures?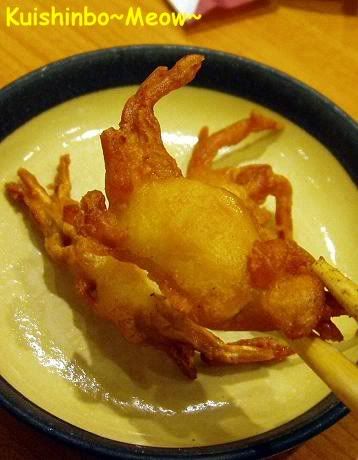 Tralala~~~ Baby crabs karaage.
The crab species for this is Zuwaigani.
When I ordered it, I didn't think they will be this small.
So, I had my warm plain water on my left hand, and this Crab karaage on my right hand.
One by one I chunked down this crispy and full of calsium dish.
The whole thing was so crunchy, until some of the shell was slitted in between my teeth.
Argh~ the work to get those shell off my teeth, how troublesome.
But then, it was still a very good experience for me.
;) So tell me, which Karaage would you like to try? ^_^