Mood no good
It's a sunny Saturday.
But not sunny with my mood.
Postman sent a registered letter to me today.
Seem like the stoopid speeding case still not ended yet.
I've done all the procedures according to the rule. Be as cooperative with them as possible. I thought everything was over 2 weeks ago.
But now they sent another letter saying that I need to attend a 7h class in a car driving's school and have to pay 19000yen for it. If not, my license will be cancelled.
Why don't they call it a ROBBERY action much easier???
RIDICULOUS!!!
STOOOOOOOPID!!!! What kind of stooooopid rule is that?
How many times must they punish a person for only doing the speeding mistake once.
I'll wait till the day I get my license back and ask them clearly. Go to the place alone 2 times will waste how many hours time of mine? DO THEY KNOW???
I don't want to pay for the stupid class.
STOOOOPID!!!
I want to talk to someone, but didn't have the chance to talk to.
Grrrrr... from the beginning till the end, I deal with all this shit by myself. Try to persuade myself to be as cool as possible. But this letter has really boosted my anger.
Feel like biting those stoooopid people ears off.
Wanna know how my mood is like now???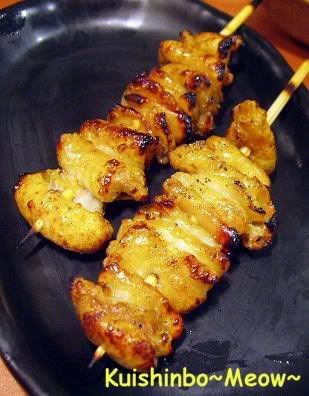 Like after tasting this yuckiest grilled chicken skin.
WUEKKKKKK!!!!
Luckily I still can spill my rant here.
STOOOOOOOOPID!!!!!!! *wish I can say this face to face to those nutties*
Now you know why I don't wanna work in Japan? I might get crazy in the end with their STOOOOOPID procedures.
*Pardon my rude act today*