Ichigo Gari
Tomorrow is my big day, yet I am not feeling well now. I think I caught a cold. Was cycling fast under rain to school today without an umbrella as I gave it to my mum and aunt. They are exploring Nagoya by their own today, 1st time taking Shinkansen without me beside them. Tee heee heee... will be a great challenge for these 2 lovely ladies.
Ah~ I need to take medicine tonight, or else tomorrow will be a tough day for me to get through.
Well, in my lab clearing up my desk and my work now. Very tired. The lactate kept accumulating in my body.
Now try to take a short break from my work. Time for blogging. Geee... it has been 3 days since my last blog.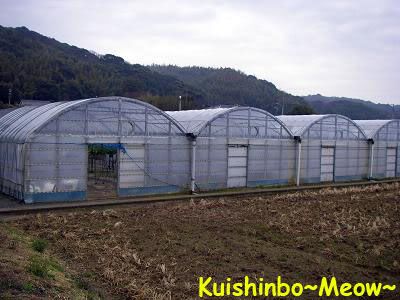 This is the typical green house you can see in Japan.
We visited this place on last Saturday. A rainy late noon.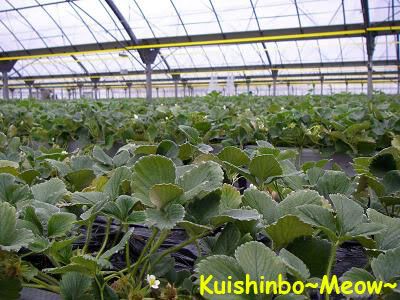 Inside the green house, you can see many green plant like this. Only one type of green plant...
Any of you are familiar with this plant from the above picture?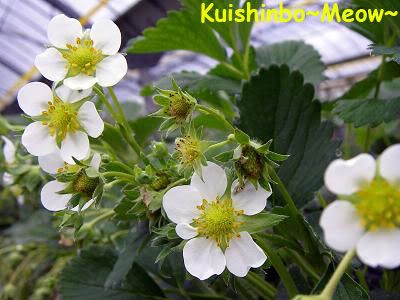 It has very pretty white flower.
But once it bears the fruits, those lovely juicy fruit will capture most of the greedy pigs' hearts like fish fish. :P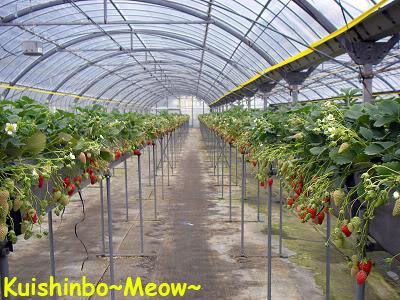 Yes, I am talking about a whole green house with yummilicious strawberry (ichigo).
Man~ once entered inside, we started to salivate by looking at these red and big ichigo.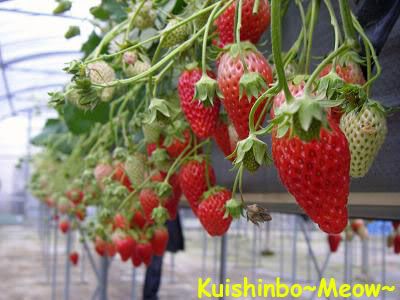 Tell me, would you able to resist such a temptation in front of you?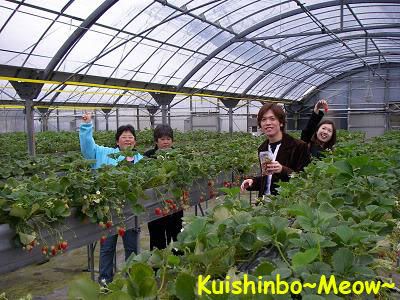 My mum and aunt, with Yuko and Yakkun were so busy in eating non-stop.
It was a strawberry buffet, ate as much as we could in 30 min. However, due to rainy day, and we were the only one out of 2 groups of visitors at that moment, they don't mind we stayed longer than that. Lucky~~~
Each of us paid 1300yen.
I was very busy taking photos in the beginning, fearing that once they started to gulp those pretty, big and juicy ones, no more drooling ones will be left for my little lover.
Haha!! I was right. Luckily I fed my lover in the beginning first.
Geee... did I ate less due to that?
Of course not... I was a tortoise racing with those rabbits...
They might be very fast in the beginning, but I was the durable one. ;)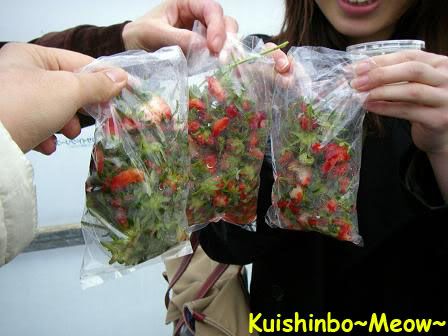 Don't believe me?
See the 3 bags above...
It was the leftover eaten by me (left), Yakkun (middle) and Yuko (right).
Ha!!! Tell me who ate the most from the leftover? :P