A photo taken with my lover ;)
Tee hee hee... sorry being a little bit naughty with today's title.
Eh hem... the fact is, I really get myself a very good lover yesterday night.
I fell in love at first sight with him, because of his beautiful outlook.
Only when I see him in person yesterday, then I realised he is not some empty Mr. Good Looking.
He is very smart... which I think I am falling in love with him more and more.
Oh yah~ I forgot to tell you, my lover is an Olympus camera. Heeeee...
My old lover is really in very bad condition now, that if I keep using him, it will be too cruel to him. Since last year, friends have been telling me,
"Fish Fish, good hear you lar~ Go and get a new one. This camera of yours can throw into dustbin liao."
-_-""" These friends so suey one.
Therefore, regardless the fact that my saving is really pitifully tight now, I still decided to get a new lover.
Geee... shock to see my account update today. *wipe cold sweat* Just hopefully it is enough for me to survive to get back to Kuching. I dare not even think can bring some savings back this time.
Anyway, this new lover...
SUPERB!!! EXCELLENT!!!
Don't care people telling me Olympus is cheap, go and get a good Nikon.
Well, I am a fan of Olympus. Just like I prefer Toyota for car, Toshiba for notebook, Motorolla for mobile phone and homecook for food. ;)
It was very cloudy today. I still went out to taste my new lover if it is good or not...
The result is...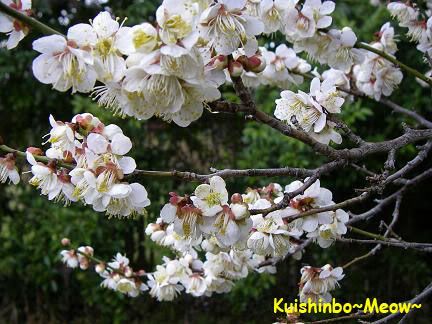 Tralala~~~ Nice or not?
I used auto mode and macro shot, in a rainy day. You can click at the photo for the original size picture.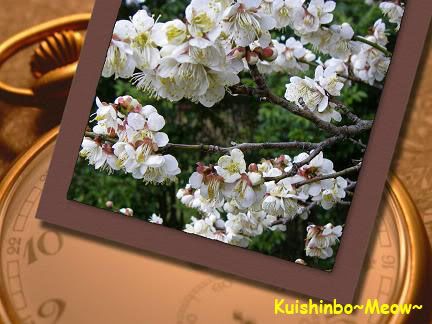 This picture was an editing from the above picture... inside the camera itself.
COOL~~~
I am going to have a lot of plays with my lover these coming few days.
Muak!!!