Da Mian
I went out to eat breakfast with daddy yesterday. Geee... after came back for more than 3 weeks, this was my 1st day went out together with him.
Hohoho... daddy was wearing smart today. Instead of bringing me to some of his normal favorite places, we headed to Tabuan Laru.
He was bringing me to Kuching Specialist Hospital to find a ENT specialist, an impromptu decision. -_-"""
Well, it has been years I have problem with my throat.
Too bad, there was only visiting doctor for this field at the moment. However, the lady was kind enough to tell us the place where we could look for one.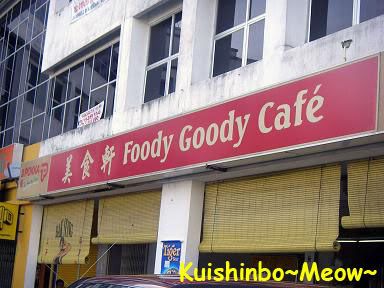 We took a simple breakfast at a cafe near to the hospital.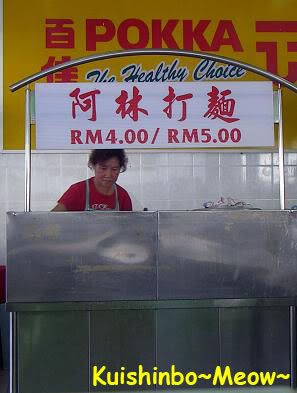 This stall, attracted both of us. Seldom I have the same choice as daddy, this was one of the very few.
I was curious to see how this Da Mian was done.
It was cooked in a big boiling pot.
And then the lady throw everything inside it...
We have to wait for around 30 min...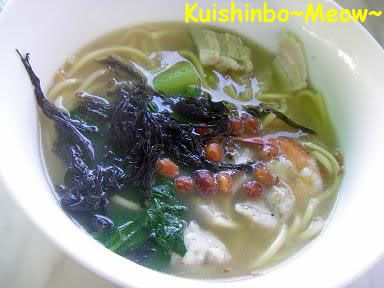 Tralala~~~ finally a nice bowl of Da Mian was served. Well, it was okay with the presentation, the peanut on the top was something new for me in term of soup noodle.
I love seaweed in soup noodle, I always add in seaweed when I cook instant noodle.
The noodle was great. It has a good texture of nicely kneaded dough. Not overcooked. The chewy texture was addicting. The soup was very nice, not oily.
My only complaint...
How come daddy one got
3 Prawns
while I have only
ONE
???
HMMMPPFF!!