The hidden beauties of Talang-Talang
This was a report about my Talang-Talang dive on Good Friday. I didn't have the case to protect my camera to take undersea pictures. Also, I am still too clumsy to deal with a camera inside the sea. No confidence. Almost all the pictures in this post were taken from Theresa (except the 1st pic was by me). Thanks a lot Theresa, for allowing me to use them. ^_^
Here you are ;)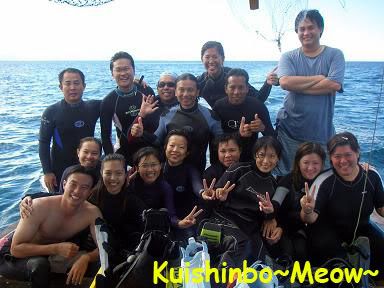 These were the group members that joined the dive trip on that day. A bunch of great people to be with. It is always very enjoyable moment for me when I do diving. Great chances to meet and get new friends.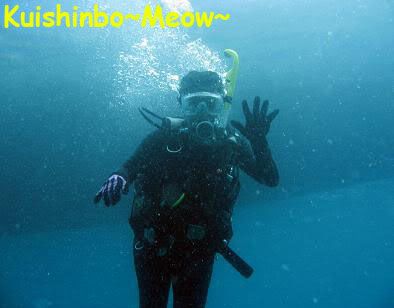 Tee hee heee... fish fish 1st undersea picture. Nice or not? :P
"Hai~~~ everybody!"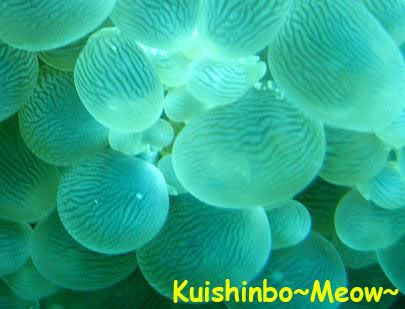 A type of bubble corals (
Plerogyra
). I still remembered the 1st time I saw them, it was amazing to see these cute corals in front of me. I never know coral can be in bubble form. ;) These corals are delicate.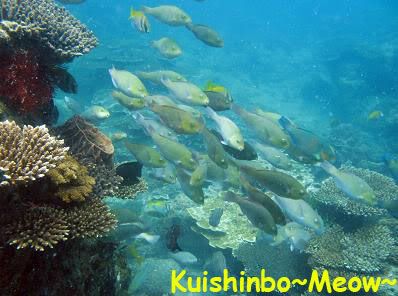 Oh yes, it was a great scene to see a big group of parrot fish swimming pass you.
This is a blue-spotted fantail ray (
Taeniura lymna
), it is known as the most common type of ray found on coral reefs.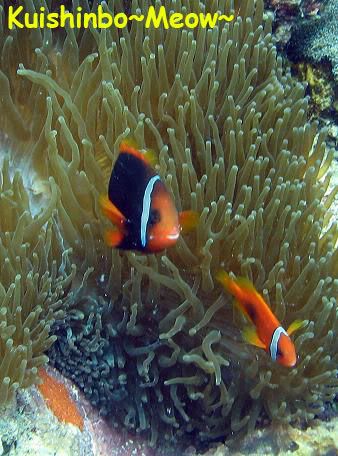 Ah yes... one of my favorite. Nemo!!
They are actually called anemonefish (
Amphipiron
sp.), these cuties and sea anemone (their host) living in symbiotic harmony.
Watch out!! They look cute, but they are very fierce once they are provoked. *ouch!!!*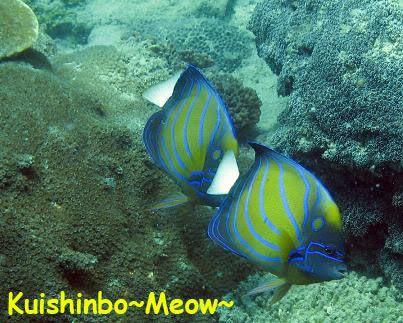 These graceful blue-ringed angelfish (
Pomacanthus annularis
) are a common sight for undersea world in tropical sea. They are colourful attractions.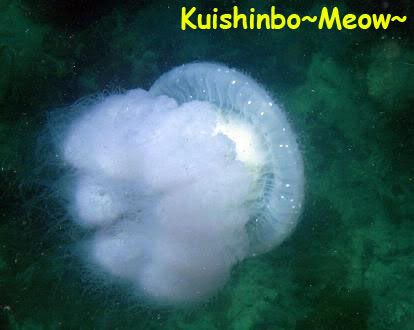 Oh!! I was really excited to spot this pinkish jellyfish ( I didn't realise it was pinkish, but Theresa had sharp eyes to know it was pink). It was huge. Swimming lazily in the sea. But never to touch them, you'll get injured.
Well, among all the undersea creatures... I have my most amazing time seeing below creatures. They are known as nudibranch.
I only realised their existance when I started to enter the sea.
These were just the only few... there are still many types of nudibranch, which I am really looking forward to meeting them in futures dives.
Now, tell me, which one is your favorite?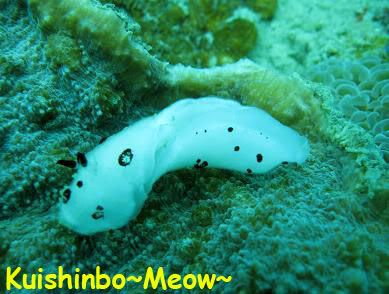 Nudibranch 1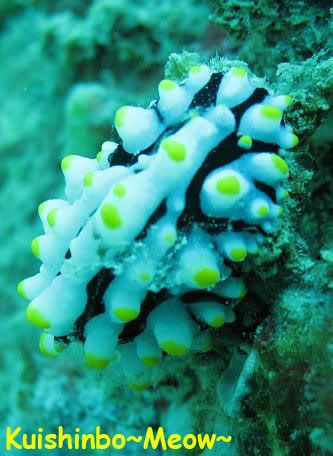 Nudibranch 2 (
Phyllidia varicosa
)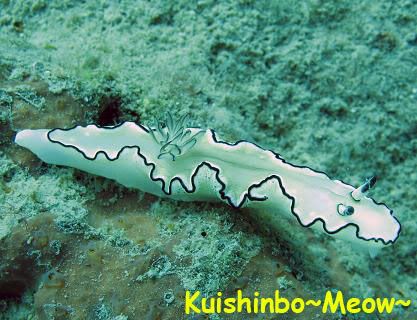 Nudibranch 3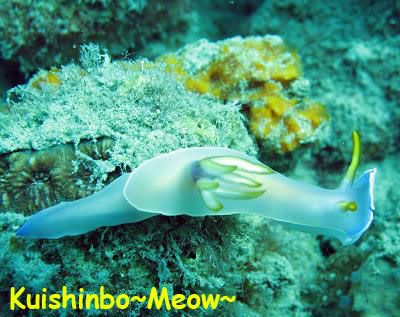 Nudibranch 4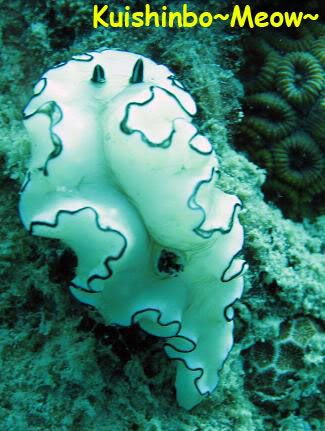 Nudibranch 5
Personally, I like nudibranch 2 the most. Maybe because it is the most colourful among the others. :P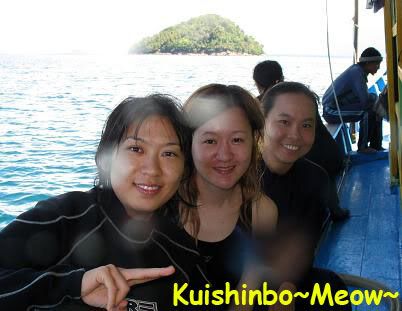 Tralala... Theresa (right) with her lovely smile. Our great undersea photographer for the day. I hope one day I can take undersea pictures too.
Thanks dear, these pictures are really great. I am enjoying them. ^_^
Did I stimulate anyone will to do diving too? :P
Tata~~~