Mini bloggers' meet
^_^ I had a simple yet very pleasurable meet with the sweet
miracle8
and the fun to be with
Wilson
. Actually, we were supposed to have another 2 bloggers to join us, but unluckily they couldn't make it this time. Nevermind, next time then. Hopefully you guys will be free for the next meet. :P
I'll call, no more sms, to make sure it really reach to you. Geeee... using other people's handphone to send a msm is not an easy work for me. -_-"""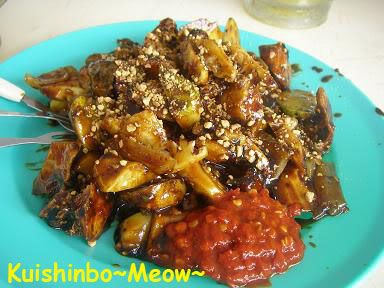 We ordered a plate of nice Kuching rojak.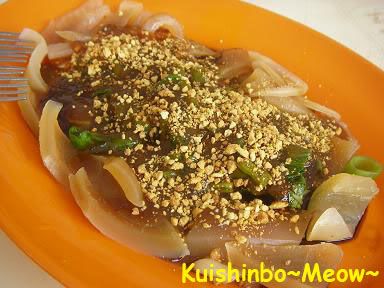 Also, a plate of Jiu Hu Eng Chai, the typical local delicacy in Kuching.
So, the three of us munch, munch munch... chat, chat, chat... snap, snap, snap...
Geee... people around us looked at us with curiosity. LOL We are some types of Sua Teng Ka to them.
Have I ever told you Kuching is a very small world?
Indeed, it is.
Wilson met his colleagues. One of the guy is miracle8's reader. The moment he saw miracle8, he couldn't take his eyes off of her.
"Ah~ you are prettier than your picture. My heart is beating fast."
Then, he was busy sitting with us instead of the gang he came with. *tsk tsk tsk*
"Nevermind, they got a few people there. Less one me, not a big deal."
Haha, what a sentence to defend himself.
But I have to agree with him, miracle8 is SWEETTTT~~~ She has attractive eyes. A modern lady with beauty and intelligent. ;)
Wilson is a humourous guy. It is interesting to see how he and miracle8 keep having fun type of arguing. The two of them are about the same age.
Tee hee hee... Wilson was the latest one to come. The moment he appeared, his very catch my attention appearance is his standing hair.
Miracle8 was teasing him what is wrong with his hair.
He appeared to be more shy in his blog. The real him is more talkative that I presumed. Some of his talk for the day made these 2 ladies laughing like hyena. *I know, I know, we sound scary*
Hyak! Hyak! Hyak!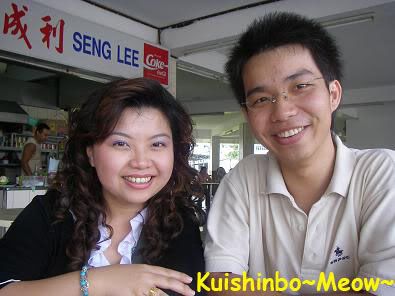 May I proudly present to you, the 1st 2 bloggers I met for this time back to Kuching.
Nice to meet you, we must go out for some outdoor fun next time. ;)
Oh, at the same place, I also bumped into my very old friend since primary one. It was indeed very surprising for me. She is now busy with her May wedding ceremony. LOL
She was really surprised to see me too. When she knew that I have finished my study, and back to Kuching for good.
"Fish Fish, I am going to get married next month."
She whispered to me.
o_O Oh, that is a very good news. Fish Fish is invited to attend her wedding ceremony next month. Oh... definitely. You know how many old friends' wedding ceremonies I have missed, as I have been in Japan studying previous years?
In fact, I've never attended any of it.
Boohoo... I am going to attend my 1st friends' wedding ceremony.
Wait... what shoudl I wear then? Headache, as you see a lot of my cloth cannot be fixed in already. -_-"""
Help!!!
Ok, got to go now. Tomorrow is going to dive again. ^_^
Tata~~~