Sui Guo Bing and Kompia
I am now still in the Swan town.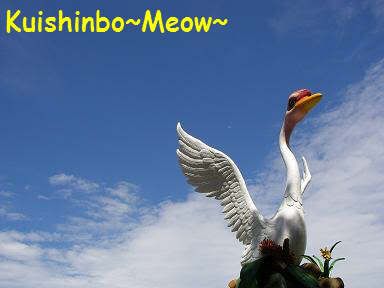 You can see swans here and there... the concrete swans.
This is the most beautiful swan in the town... getting ready to fly across Rejang river, after its transformation from the ugly duckling.
I never knew its mascot is a swan, until I am here to visit this town again.
One thing about Sibu, it is so near to get to anywhere in the town. Convenient I would say, but not much sites for tourist things.
However, I am enjoying the time looking for yummilicious.
I found good ones yesterday night.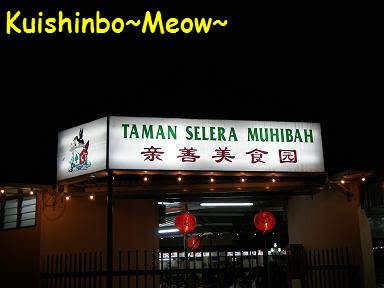 Aunt whole family brought me to Taman Selera Muhibah for dinner.
We ordered a few things. Among them, there were 2 impressive local foods I would like to introduce.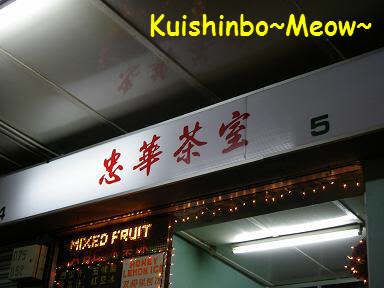 This is stall number 5.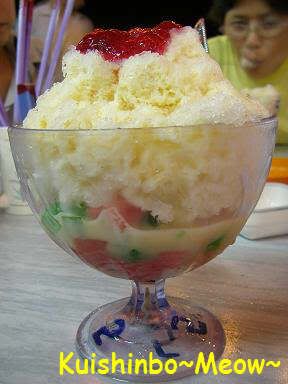 We came here especially for its Sui Guo Bing (Fruit Ice).
Marvellous. The fruits inside were fresh. Nothing will quench your thirst better on hot sweaty day with a big bowl of this refreshing cool ice.
If not because I was still having my flu (*Hacchu!!*), and my appetite "not so good", I would sure had a second bowl. :P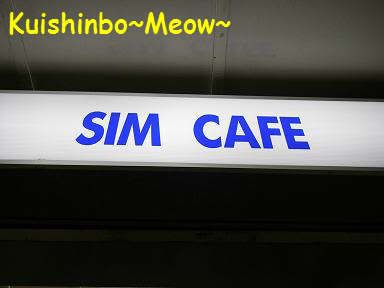 Also, we ordered some kompia from stall 40.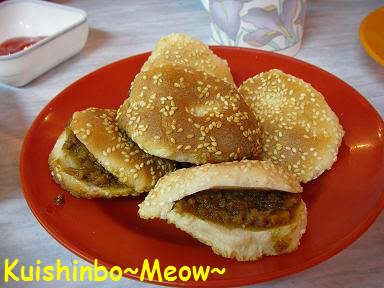 At first, I was thinking the typical sweet meat filling that I had in Kuching.
However, with the 1st bite, I know I like this version of kompia very much.
It was spicy minced meat. Very suit my palate. I had 2 of them, even though I was with a full stomach.
Mmmm... I definitely would go to have these two once again before I go back to Kuching.
Ok, can anyone suggest other good eating outeries in Sibu that fish fish can go and try before she go home? As long as it is not kampua. :P Thank you.