aha cafe
I am going to a birthday party later on. Geee... they seem to make it a grand one, even go for hair styling and make up, with formal wear. Headache, all my clothes are still in shipping, what to wear?
I went to a very nice cafe that providing healthy food. Healthy foods in term of ingredients that they are using or ways of cooking.
It was a "date" with my primary school friend, SK. We have known each other since Primary 1. Everytime I come back to Kuching, usually I will buzz him for a meal together. He is going to start his Master study in medict. All the best, buddy.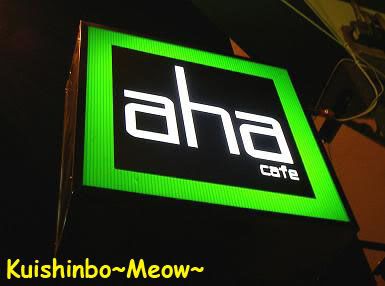 He recommended on aha cafe, as he knows I am quite a health concious person. :P (I dare not say I am at the moment, too much unhealthy lifestyle.)
It was a Friday night, but there were only he and me at that moment. It was like we booked the whole place for free. Tee hee hee...
I love the ambience. Simple yet nice. Nice slow and healing music was playing at the back.
We had a very nice time talking in Xin An hakka for 2 hours, while having our dinner slow and relaxing. He is the only one out of two guys that speak Xin An hakka with me. :P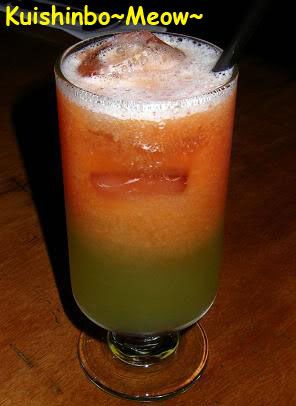 This is a glass of mania booster. It was basically a mixture of honey dew and papaya.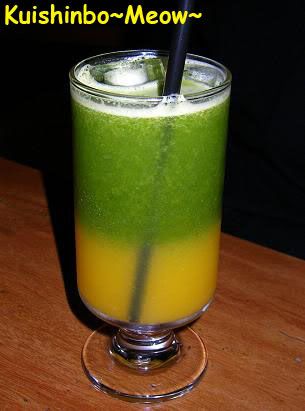 SK was having a glass of Super Red C. Can't remember what was inside.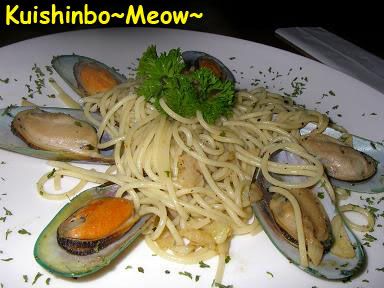 This plate was for him. A more healthy dish for cooking spaghetti. Can't remember the name again. :P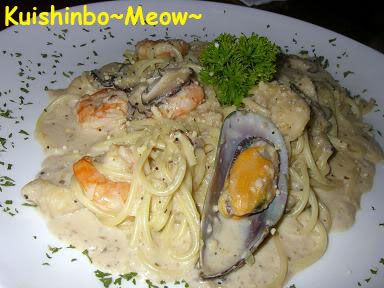 I chose Marinara Carbonara. Carbonara is my favorite way for cooking pasta, so I tried the version in this shop. I have to say this is one of the best pasta I have tasted in Kuching till date. It suits my palate. The only complaint is they overcooked the seafood. Would be much better if they can control the texture of the seafoods better.
The cream was good though, not too rich. So it did not cause satiating easily. The pasta was cooked in andante that I like.
It was a great night out. Aha cafe will definitely worth my revisit.
In fact, I just revisited it yesterday. ;P This, I will tell more in my next post. ;)
Tata~~~