Fish Fish new house
June 23, 2006. This is a memoriable day for my family. We are moving to a new house. I was waken up by mom around 8.20am, regardless I slept quite late. I admit I am always the lazy one at home, so usually I will delay my time to wake up as much as possible.
Still, I was in time to watch the interesting part of moving house.
FIRECRACKER!!!! Weeeeee~~~ fun to listen to the nice sound waking up the neighbourhood. Oops!
Once it was over, the first things to bring into the house were salt and sugar, rice and oil. As we didn't move many things at one go this time, the moving was not as tiring as the one I had 13 years ago. I still remember what a hard time we had when moving the heavy piano up to 1st floor. (Ok, I didn't move it, I watched how the adults using up almost all their energy to move the thing up to 1st floor.)
It has been many years we didn't stay in a proper house.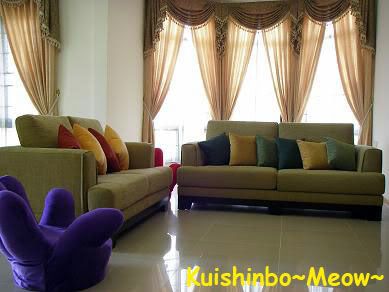 It is good to see a nice living room for fish fish to have a good nap.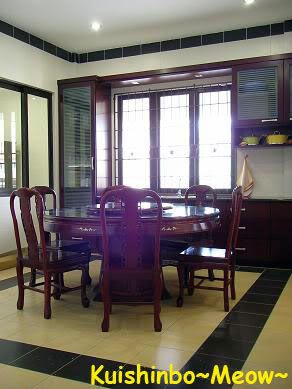 It is even better to know that we have a nice kitchen to have my afternoon tea while chit-chatting with my girlfriends.
However, the area I like the most, is a little space with a nice sofa for me to squeeze my brain and meet my Mr. Chow.
Oh, that secret little place, I shall keep it to myself. ;)
Hohoho... can't wait to have my first overnight there today. ^_^
Tata~~~