Traffic light in history
I went to ST's birthday last Saturday. She held it in Merdeka Palace apartment room.
There were a few very interesting old pictures hanging on the wall. Among them, one particularly attracted me. It was located inside the washroom. So, when you are sitting down doing your important call, you have a nice picture in front of you to swirl your mind back to the old days.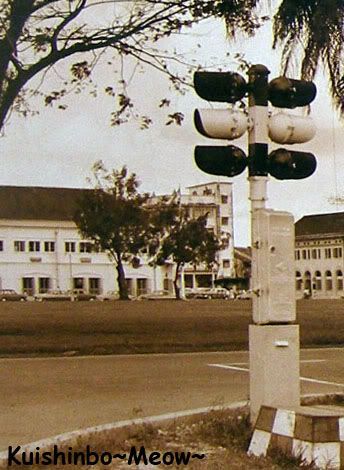 This was the picture. (Retook with my camera. The picture was trimed to omit unwanted flash reflection.)
It was named "Kuching 1st Traffic Light 1956-1961".
That would be back to about half a century ago.
Looking at today's vast number of traffic lights in Kuching, have you ever wonder where was the 1st one?
Now you got the answer. ;)