Cruise from Kuching to Singapore by Gemini
I went to take a Star Cruise with mom 2 weeks ago.
It was Superstar Gemini.
We started from Kuching on evening of 30 Jun and reached Singapore on 2 July morning.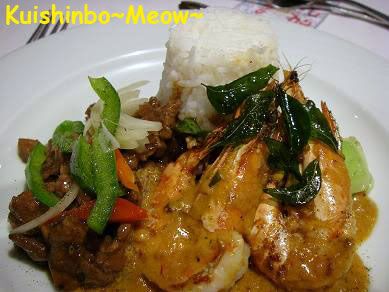 On the big ship, we were having 6 meals per day. Some of the dishes were of great quality.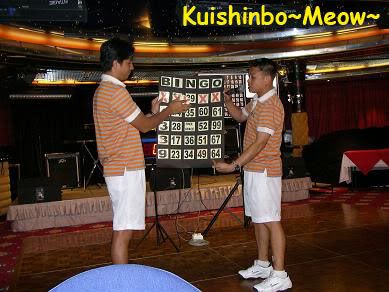 Mom and me joined Bingo game. I won S$30. Tee hee hee... It was a fun moment for both of us.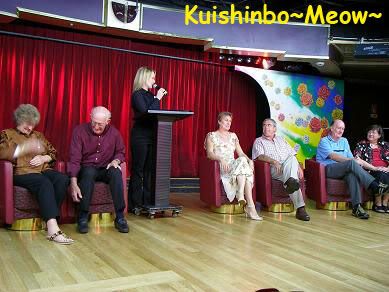 We also joined as audiences for some great game show. Couldn't help but laughed out so loud during the show.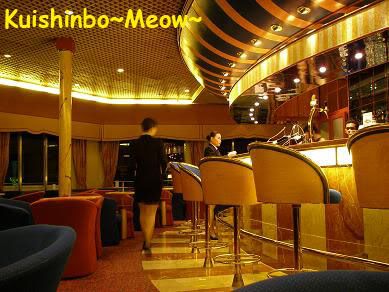 Of course, one of the most relaxing moment was to have the mocktail of the day while listening to some live band performance in this nice bar. Gemini bar definitely is my favorite.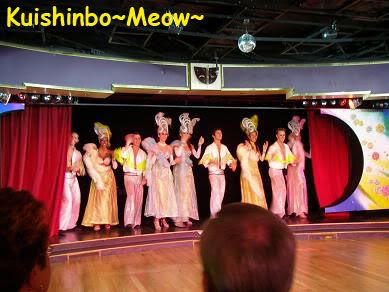 For 2 nights, we were entertained with great extravanga show. Geee... for the 1st night, we bought the ticket to watch some Las Vegas style topless show.
Oo la la~~~ those boobs are not big... but attractive. Too bad, no photo or video was allowed.
Oh yes, this cruise trip was a great one. I'll talk more about it when I have time.
Tomorrow I'll be away from Kuching.
To where?
To SIPADAN!! Yippie!!! I'll be diving in this beautiful island which I have long yearning for.
The place even have internet for me to access.
Oo la la~~~ let see if I will have time to do update from there then.
Tata~~~