Bojangles' Famous Chicken 'n Biscuits
It was a heavy storm last night due to the coming of Ernesto. I thought I could go to sleep at 8pm. But the storm ad the lightning made me couldn't sleep well until midnight. The electricity was cut off, and only recovered around midnight. Grrrr...
Well, seem like it is going to be worse tonight or tomorrow. Let see how then.
I am going to introduce a franchised fast food restorant that is quite famous in the eastcoast. I was curious to try the fried chicken in USA. My colleague recommended me to try
Bojangles'
.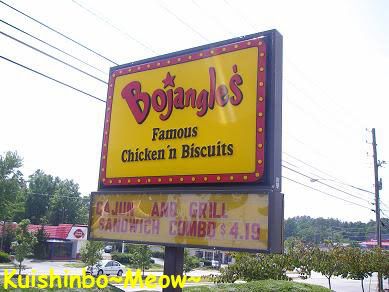 Bojangle's Famous Chicken 'n Biscuits.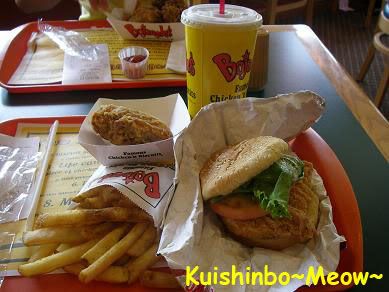 I ordered a Cajun Filet Sandwich set with a pack of seasoned fried and a cup of Bojangles' Famous Fresh-brewed Iced Tea. Since I was curious to try the chicken itself, I made an extra order on the fried thigh as well.
The fries was too salty. The tea was too sweet.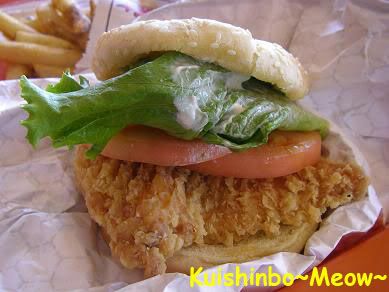 However, this Cajun Filet was good. I like the taste of the chicken, spicy yet not too much. Once again, the breast was soft and juicy.
The thigh was a good one too.
Glad I had a good 1st fried chicken in US.
To bad I missed the chance to try the "biscuit" as I didn't know it means different thing in US.
Oh well, that give me an excuse to go for it next time again. :P
*******
Ok, need to stop now. Mood not good. Felt like having things biting me after hanging up phone. Bless me can sleep tonight.