DC trip : Washington Monument
Oops... a little correction about my yesterday's post. Although I was trying to open my neighbour's door with my key, it didn't work. :P So, it wouldn't work too for him to open my door. ;) Safe.
Ok, continue with my DC trip.
S and I found a place to stay outside DC so that we paid less for that. The room was nice, but the breakfast was tasteless. It took an effort to eat the buffet style breakfast. Well, we did fill up some fuel in our body for the morning though.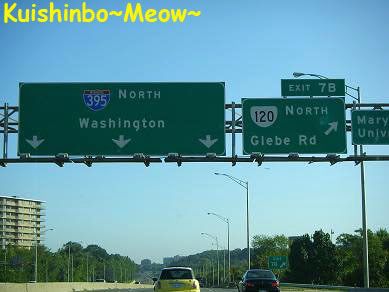 After a speed check-out, we were on the road again. Driving on Interstate 395, heading north to DC.
Since yesterday night we had a good lesson from looking for the roads in the town, it saved us much time on looking for the correct direction again this time.
We reached on 14th Street faster than we scheduled.
We parked for free, but we were only given 3 hr for maximum parking.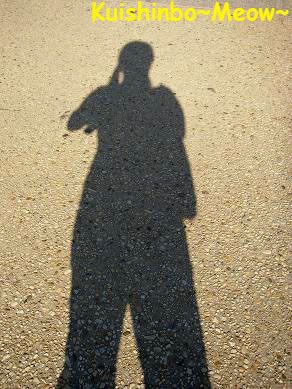 Ho ho ho! Without wasting anymore time, fish fish was ready with her Olympus to take as much memories as possible in the town.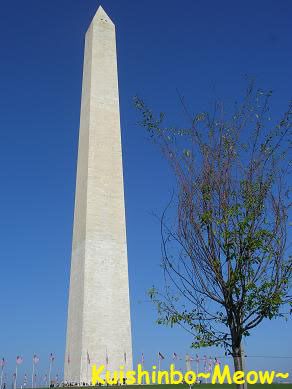 This was the first spot we went as we parked the nearest to it. The
Washington Monument
. It was the most obvious building from far, even from the highway.
Here is a short quote from
its official website
:
"The Washington Monument is the most prominent, as well as one of the older, attractions in Washington, D.C. It was built in honor of George Washington, who led the country to independence, and then became its first President. The Monument is shaped like an Egyptian obelisk, 555' 5/8" high, and averages 30 to 40 miles visibility in clear weather. It was finished on December 6, 1884."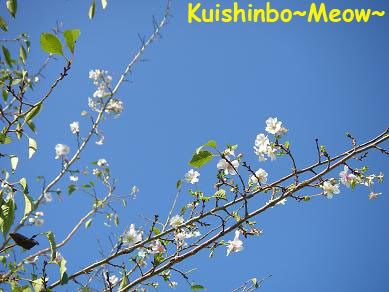 The weather that morning was splendid. The sky was so blue. There were a few flower trees nearby the monument, but were not in full blossom. It was still nice though.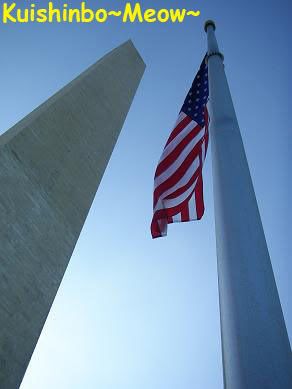 If you looked at the monument from close, you'll have a different perspective on it. It was even impossible for me to see the top of the obelisk.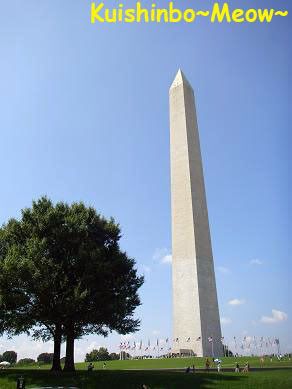 The sunshine gave a contrast of shade and light to it.
Watching the Washington Monument was just like looking at
Claude Monet
's garden on his paintings. I was enjoying every moment of it.
I'll show you other attractions in Washington DC downtown in my next post.
Meanwhile, have a pleasant day, everyone. ^_^