Diving in Sipadan 4 - Preying in action
Today, our work place hired a "dishwasher". Yap, he is going to help us to wash all the dishes. Geee... we are a spoilt bunch.
I am feeling very tired today, I don't know why. Really have to make myself to sleep earlier tonight.
Ok, I will go back to continue a few posts that I have been delayed for quite a while, my Diving in Sipadan Series. I stopped at
Part 3
.
There will be another few to go before I continue my new experience in US. ;)
In Sipadan, we went for a night dive at the House Reef of Sea Adventures.
It was sure a great place with lots of things to see. In fact, that was one of my favorite diving spot despite the current on the surface was quite strong.
One of my unforgettable moment was my encounting with this creature!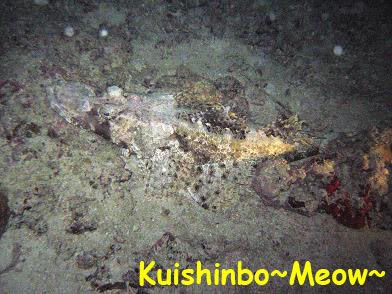 The crocodile fish!!
It just laid quietly trying to camouflage itself in the sandground.
Some of you might be wondering,
"What is so unique about it?"
Ah~~~ wait, the truth shall be revealed soon.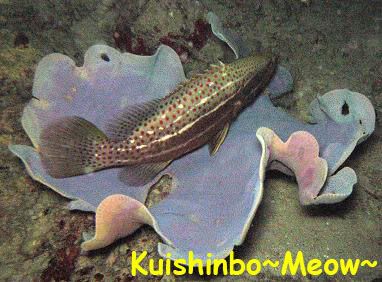 Just a few metres in front, we spotted a nice coral cod. It was having its rest on a soft coral.
Edward was very enthusiastic in taking picture of a nudibranch that was nearby this fish.
I was keeping my eyes on the crocodile fish, as it was my first time encountered with one. It was a curious moment for me to see this big fish for the 1st time.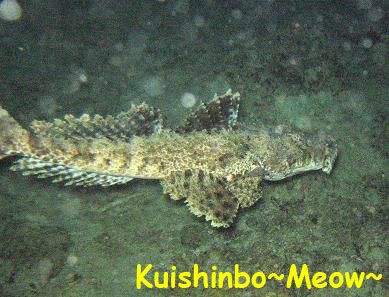 Then...
This crocodile fish just swam away from me suddenly.
While I was thinking it got tired of fish fish kept watching it...
Edward suddenly in a lightning speed movement, pointed his camera to another direction.
"Poop"!! He took many pictures in just a few second time.
All I saw was the crocodile fish swam towards his direction. The coral fish swan away from the soft coral.
In just seconds...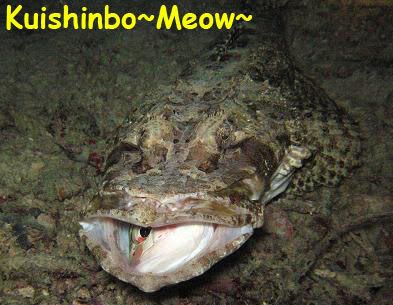 By the time when I realised what really was going on...
The coral cod was inside the crocodile fish's mouth!!!
OMG!!!! The big fish ate another big fish!!!!
Oh yes... it's definitely one invaluable experience that I will never forget.
Air concumed = 1 tank
Cold endured = 50 min
Moment enjoyed = PRICELESS!!!!
Thank you nature!!! I love you!!