DC trip : A lunch at Martin's Tavern
I was watching
The Bachelor
, while half updatng my blog. Well, he's a real Prince. Hmm... the show is nice to watch. However, I still don't understand why he needs to find his future wife in such a way.
Oh well... many girls to date at one time, men's dream huh~~~
Back to my DC trip. Continue from the
White House
...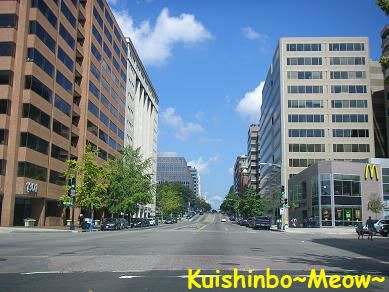 We said bye bye to the very quiet Sunday DC downtown.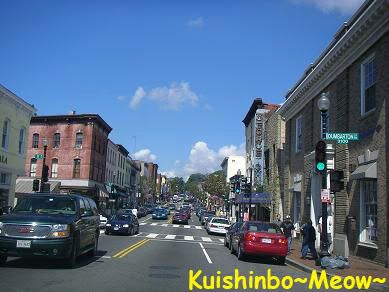 We came to the bustling Georgetown, the same town we had our
luxurious dinner
. The atmosphere was totally different from the DC downtown.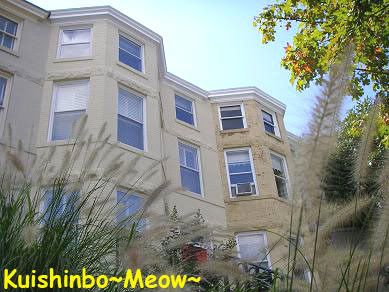 S managed to find a nice and quiet neighbourhood to park the car after looking for quite some time.
The houses that we past through, were antiquely nice.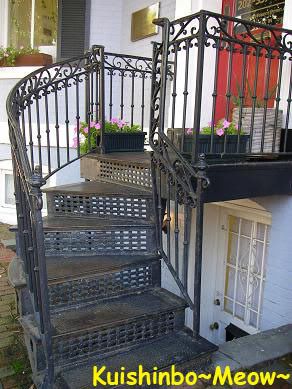 Especially like the design of the stair cases. Each was so unique with its own taste.
After "surveyed" the shops along the busy Georgetown street...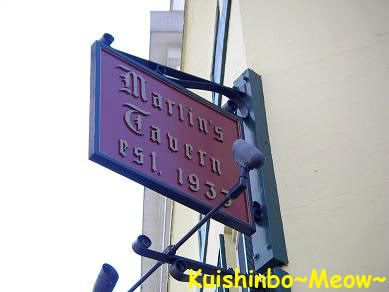 The two girls decided to choose
Martin's Tavern
.
The restaurant started since 1933...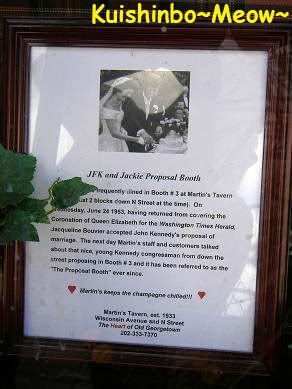 We chose it because we saw this. A romantic story of Booth #3 in this restaurant. Conincidently, Booth 3 is monthly booth for September.
It is called the
Kennedy Booth
(or the Proposal Booth), as
Jacqueline Bouvier
accepted
John Kennedy
's proposal in that booth.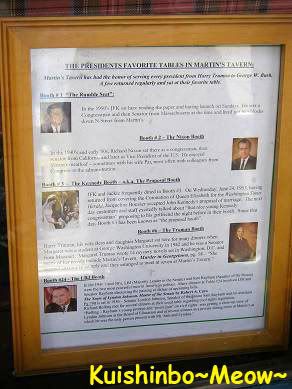 There were
other famous Booths
that made this place a more famous spot.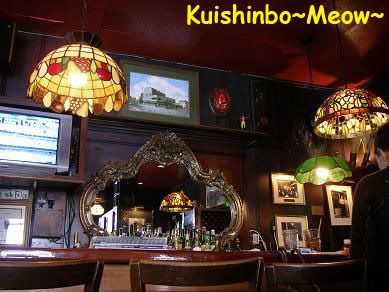 The interior was classical. Old but nice woody layout. I like it.
It was a late lunch for us, but still the restaurant was full of people eating and lining up.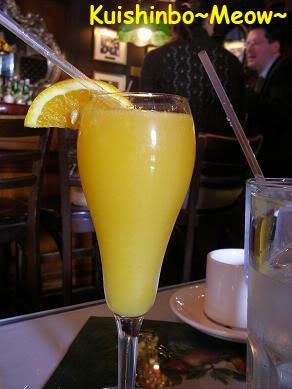 I was curious to taste a
Mimosa
, as I heard it is a common cocktail for brunch. It was actually a cocktail composed of 3 parts of champagne and 2 parts chilled orange juice.
I have to show ID to proof I am over 21 for ordering that. Really interesting system in US. In North Carolina, it is even more strange. In order for a person to buy a liquor, you need to proof yourself are over 21, as well as the person that is with you during your purchasing. No kidding. If anyone of the group that go shopping together is not over 21, or you couldn't proof that you are over 21... Sorry, there will be no liquor for you to buy.
Errr... frankly speaking, I had 2 sips of this with an empty stomach. Gosh~~~ the kick was strong, I felt spinning after that.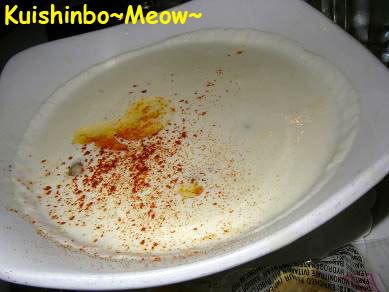 Luckily, the osyter soup came to rescue me. However, I didn't like it as it was too milky and rich for me. I was quite sick after sipping half of this.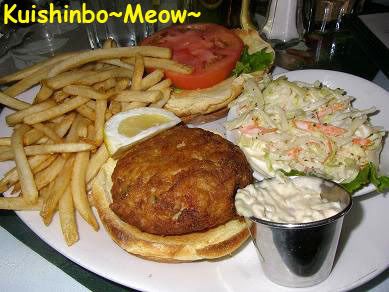 I was slowly addicted to lump crab cake. So, I decided to try the Martin's Lump Crab Cake as it quoted it is the secret recipe for over 60 years. This one truly rescued me.
Well, I like the taste. But I like the texture more of the crab cake during the earlier night's dinner. In fact, I am now making crab cake my trying dish in different places in US... heee... Crab Cake. ;) Let see how many I can try then.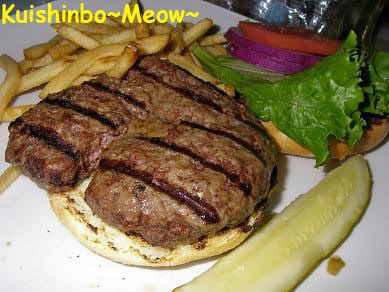 S ordered a Buffalo Burger. She chose it because it quoted healthy lean meat. Good for me as I have never eaten any buffalo meat. I was eager to try.
Well... it was quite a disappointment. The meat was tastless. It was surely leaner than a normal beef burger, but it would be nice if the chef would do more seasoning on the patty, instead of letting S and me trying to add a lot of sauce to make it taste better.
Definitely good to have a partner to travel with you, especially when both of you like to eat. She half, me half. Instead of getting only one thing to taste, we shared 2-3 different things.
This is a good restaurant for dating... but I couldn't say so for some of the food and the service. Still have space for improvement.
Next... I'm bringing you to a cemetery~~~
Good night.
Remaining for Project October 100 = US$68.11