The Unexpected Gift
Yesterday's night, in my mailbox, as usual were stuffed with junk documents.
Among them...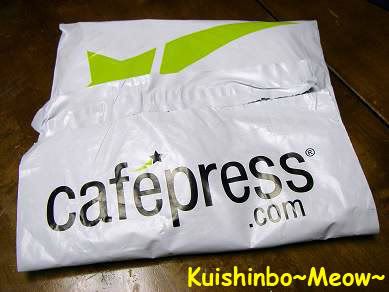 I got a surprising package. At first, I thought it was some heavy investment from some companies to attract new potential consumers into there customers' list.
I was really wrong!!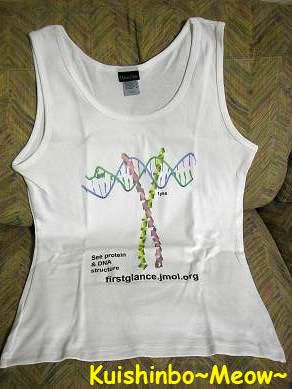 It was a lovely tank top with my favorite colour - WHITE!
I love the design. It makes me feel like a DNA person when wearing it. The size just nice. But I need to loss much more of my weight to make it a loose size for me. :P
But what made me more curious was the so familiar website at the bottom.
firstglance.jmol.org
Wait! I know this one.
I flipped through the paper attached together...
OMG! I was right. It was from
Dr. Martz
, a friend of mine from Amherst, Massachusetts.
Our encouter is one of the most bizarre up-to-date in my life. Fate has brought us together to link such a friendship.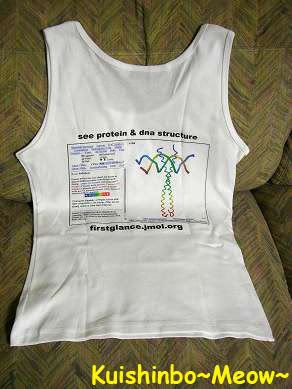 At the back side, it is actually the layout in the website where you will be able to see the molecule structure you want to see. It was so simple, all you have to do it to key in the identification code from
Protein Data Bank
and press enter. In a short moment, you will have a splendid 3-dimensional view of the molecule you want to know more.
I will start to wear this tank top once I lost the first 20 pounds in my body.
This I promise myself. In fact, this tank top is going to be a great drive for me to work harder.
So, Dr. Martz, please wait ok? :P
Thank you so much for this great gift, I simply loving it. ^_^
p/s : Phone bill for this month : US$12
Remaining for Project October 100 : US$ 79.97