Virginia trip : Arlington National Cemetery
After S and I had the lunch, we left Washington DC. Soon, we came to Virginia state. Actually it was just a short distance by driving across Potomac River via Arlington Memorial Bridge and it will lead you into Virginia. However, the road sign could be quite confusing, so one might go to the wrong path if didn't notice the sign carefully.
Anyway, S and I reached the place safely, though a little delay.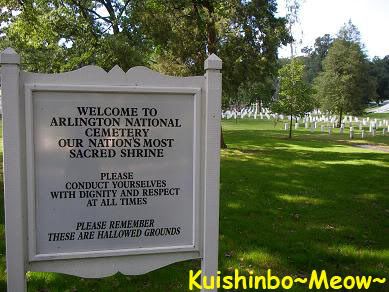 We came to the
Arlington National Cemetery
in Arlington, Virginia.
Yes, veterans from all the US nation's wars are interred in this cemetery. Not only this, it seems to be a hot spot for doing jogging and there were a lot of tourist visiting this place.
It is truly a HUGE cemetery. What you see in this picture, is just a very small part of the cemetery. Can you imagine how many tombs are located here?
I like the tombs, I like the cemetery. It didn't give me an eerie feeling. In fact, it gave me a peace of mind. This place must be very beautiful during spring with the sakura trees around it. However, I never like war. So, it was a complicated feeling for me when I was there.
I decided to visit the place as a tourist. There were actually a few famous spots in the Cemetery. However, we had to give up
Tomb of the Unknowns
and
Arlington Memorial Amphitheatre
as we did not have adequate time for that.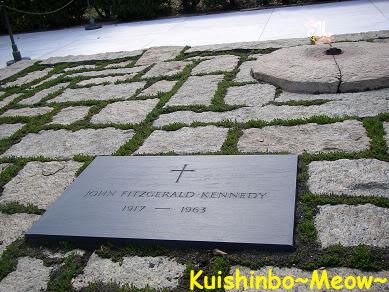 We went to
Kennedy Gravesites
.
It was another strange feeling for me. I went to
the place where he made the proposal
, after 1 hr, I was standing beside his tomb.
We walked to higher area in the Cemetery. The tombs looked different from those we saw earlier. These tombs were bigger and most of them had only 1 word. I guessed it was the family name. These must be the veterans with higher rank.
Then, higher again we went.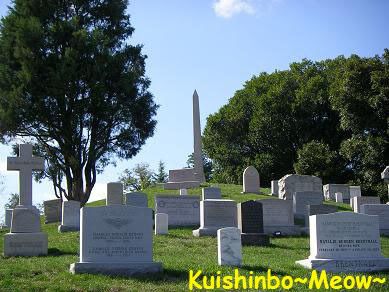 The tombs now looked more "elegant". More words that described in details who were those that burried under the tombs. The design of these tombs were more variable.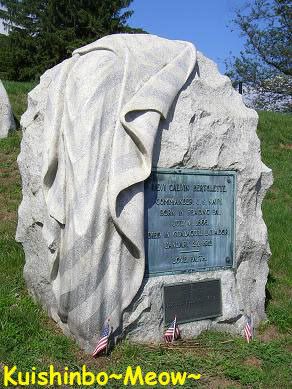 Among them, this was my favorite. Beautiful, isn't it?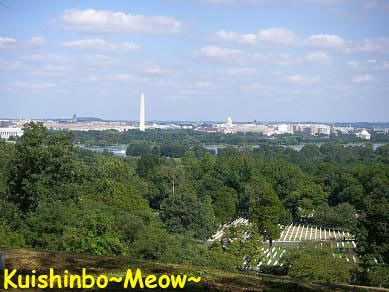 We came to the top. I was standing there, looking at Washington DC across the river, while there were thousands and thousands of tombs around me.
The feeling was again... undescribable.
You would be amazed there was actually a great house on the top of this Cemetery.
Now, why there was a house here? That, will be the story for my next post.
Tired day. I need an early sleep. Good night.
Remaining for Project October 100 = US$68.11