Virginia Trip : Richmond
I had my 2nd shift to scoop ice cream in the NC State Fair today. Much more scooping work if compared to Friday. There were a really long line all the time waiting to buy our ice cream. As a result, my hand is quite painful now, especially the palm part. But, it was really fun. I had good time of getting to know new people that working in the same shift as me. It was fun too to have conversation with friendly strangers while I was having my Funnel Cakes. Heeee... some of you might ask, what's that? You'll know in my later posts.
Ok, this will be my final post on the DC and Virginia trip.
We were heading south through Interstate 95. There was a light jam on the road, but we had our smooth drive again after a while.
It was fun to know the fact that odd numbering is for Highways from north to south while even numbering is for Highways from east to west.
It was not so lucky for cars at the adjunction lanes. They were driving towards the north, heading to the Washington DC. The line of the traffic was amazingly long. *wipe cold sweat*
We made an impromptu decision to have a look at
Richmond
, a city in Virginia state on our way back to North Carolina.
It seemed like a big place on the map, but we were quite surprised the downtown was very quite.
We just drove around randomly and came to a nice neighbourhood.
There were only houses, but we didn't really see much people walking around.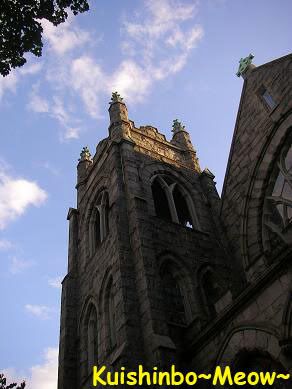 There was a nice old churh...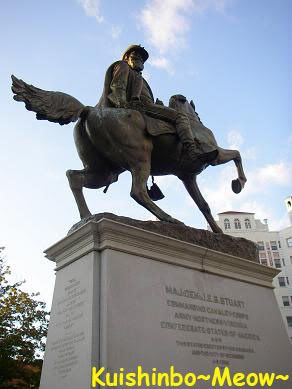 ... and the Monument of
General J.E.B. Stuart
.
These were the only 2 "attractions" we saw in the city.
We didn't attempt to look for more as it was getting late.
Instead, we managed to ask 2 ladies about where we could find a place for having dinner, they suggested a couple streets.
We were not sure whether we came to the right street, however this was one more "happening" street. At least we saw quite a number of eating outlets and more cars were parking on the roadside.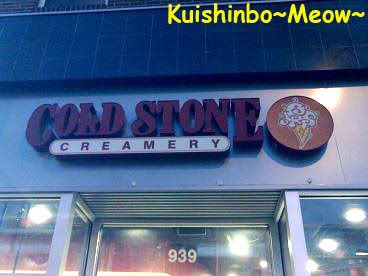 We turned up having ice cream in Cold Stone Creamery. :P
Well, we saw quite a number of people lining up to buy it, so we assumed it was good.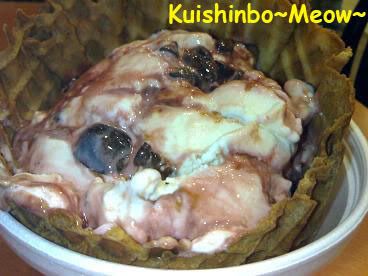 We bought one of the Cold Stone Original Creations, named Cherry Loves Cheesecake.
The cheesecake ice cream was flavourful. However, the combinaton of Chocolate Chips, Black Cherries and Fudge was too much for my palate. The original taste of Cheesecake Ice Cream was masked by those complicated taste. We should have just try a simple Cheesecake Ice Cream.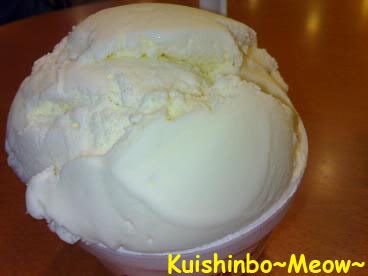 We then tried a much simple taste. We heard many people ordered sweet cream. So we tried one too.
Woo la la~~~ this was definitely one of the nicest ice cream I have ever had.
The ice grain was soooo fine. There wasn't a feeling of eating ice cream, but an extra smooth cold light butter. The aftertaste in my throat was something addictive. This will definitely worth my many times revisiting.
Too bad, I couldn't find one near the place I am staying now. On the other side, it will be safer for my dieting plan. ;) A seduction too near will lead to unwanted sin act.
We reached home really late that night. We got back to Raleigh near midnight.
The next day? The 2 girls were yawning and grinning at each other for having too much fun. :P
Thanks S. It was truly an unforgettable trip.
By the way, I spent quite an amount of money yesterday and today. The good thing was, I got my Identification Card in the Fair. There is a
DMV
booth in the Fair now for making new ID card, even on Sunday!! So happy!! It saved my trip and time to go to the DMV department just to get my ID card done. Now I wouldn't have to carry my passport around. ^_^
Remaining for Project October 100 = US$ 35.24