Fish Fish 1st Mutton Rendang
It's a very cold night again today.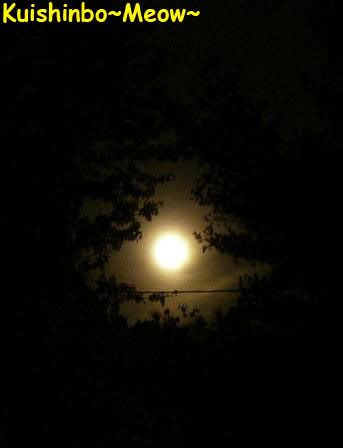 The clear cold night has such a beautiful round moon.
I miss Malaysian food.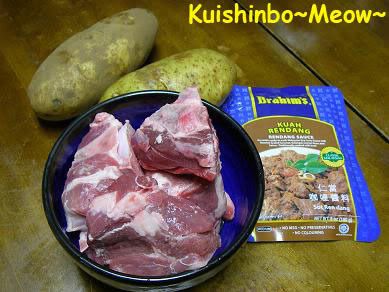 So, with the Brahim's rendang sauce that I brought from home,I decided to make a rendang dish with 1.5 lbs of mutton and 2 big potatoes.
It was a very simple cooking.
1. Brown the mutton for a while, add water and Brahim's rendang sauce.
2. Cook for 1 hr until the mutton become soft.
3. Add in preboiled potatoes chunks, mix well and let accessive water to evaporate.
Tralala~~~~ my 1st mutton rendang!!!
Yah, I know I used instant rendang sauce. But this was really my first time trying to cook a mutton rendang. So happy!!
The taste??
Mamamia~~~ just like a rendang back home. Slurp!!!
Geee... I should have brought more of those Brahim's things. Great stuffs!!