Free Eastern BBQ Lunch
Today, we had a lunch treat from our boss, again.
It was his church annual BBQ feast. Each ticket was for US$6, but we got it for free from him.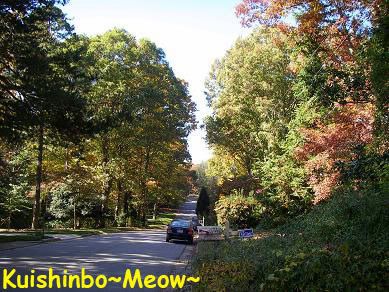 It was a very sunny yet super cold day. It felt like a real winter day for me. The trees are turning into splendid colours now. Wish I have a bicycle for me to go around. *sigh*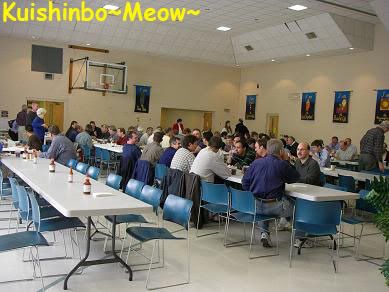 We came into this ample canteen and submitted our tickets in the kitchen. Tee hee hee... my boss was working at the kitchen too. Wooo~~~ he was so enthusiastic.
We were very hungry...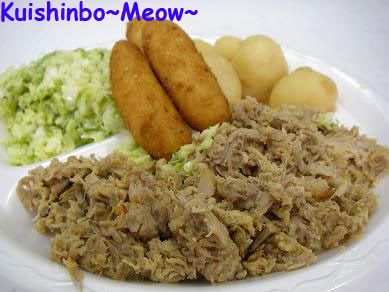 But in a very short while, we received our plate of eastern style chopped BBQ with coleslaw, hush puppies and boiled potatoes. The refreshment? What else if not the southern Sweet Tea. ;)
Looking good, taste great. It was sure a great lunch inside a warm space while outside was a cold cold day.
I love the hush puppies the most. Very munchy, good flavour and not over-fried. If only we were given more of this.
I still remember the 1st time when I had an eastern style BBQ, it was a cultural shock for me. It tasted weird, as I never really have vinegar based BBQ meat before. However now, I think I am getting to like it. One of my workmate called this kind of chopped BBQ - pre-chewed BBQ. Tee hee hee... sound gross, but it does look like one.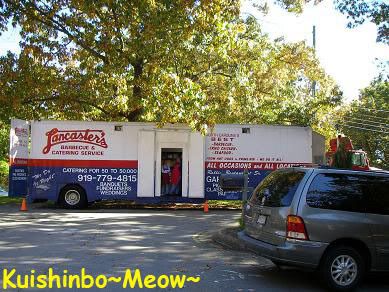 While we were getting 2 takeaways for another 2 people, I saw this. Ah~~~ so this was the company that catered the food.
Lancaster's Barbecue and Catering Service
. Wooo~~~ that was a big mobile catering.
Yes, it is a very famous one in Raleigh.
Boss, thank you!!