More than just a cookie
I was craving for chocolate cookies today. In one single morning, I munched 4 mini sizes chocolate cookies that I earned from the sensory evaluations. This was the moment when I have such a strong urge for something chocolaty sweet.
Well, guess what?
I had an unexpected delightful surprise when I was eating my boring frozen lunch.
Tristan brought in a tray. It was covered with aluminium foil. The moment she revealed it... I guessed my pupils must have dilated double size.
O_O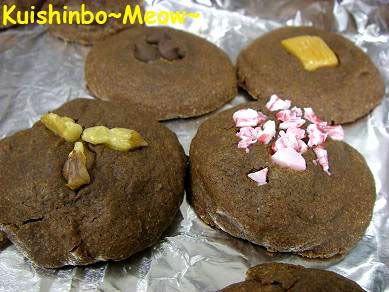 Chocolala~~~ it was a tray of chocolate cookies made by her. What a great timing!!!
In fact, Jason was the 1st one who tasted it.
*Mmmmm~~~*
His expression told me all about how good these cookies were. I trust his taste as he was a professional cook who really knows great food.
"Oh Tristan, this was like biting a chocolate truffle!"
Now this quotation from him was a really strong punch for me. Enough with all the torture. I must have finished my remaining lunch really fast after that so that I could have a taste on the cookies. By this time, Jason has already happily indulged 2 pieces of them and walked away with his mellow Mona Lisa smile.
IT'S MY TURN!! The picture above failed to say how good they were.
1st bite...
A sudden choconami attacked me.
2nd bite...
I fell into a chocolabyss.
3rd bite...
I was vacuumed into a chocolahole.
Ok ok... I know I was exaggerating. :P
However, my main point is... this was truly one of the best chocolate cookie I have ever experienced.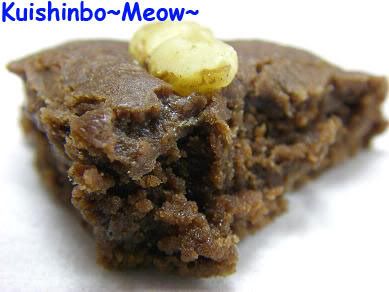 Irresistible chewy yet soft texture that would moist any lips that touched it. The buttery aroma with its bitter sweet dark chocolate flavour that was definitely something that easily trapped one to totally addict to it.
Since my 1st great fail in making a cookie as hard as a rock when I was only 13, it has been a trauma for me since then. I never attempted again to make a 2nd time.
Seriously, now, because of this cookie, I am thinking to try making cookies again.
Shall I? Shall I not?